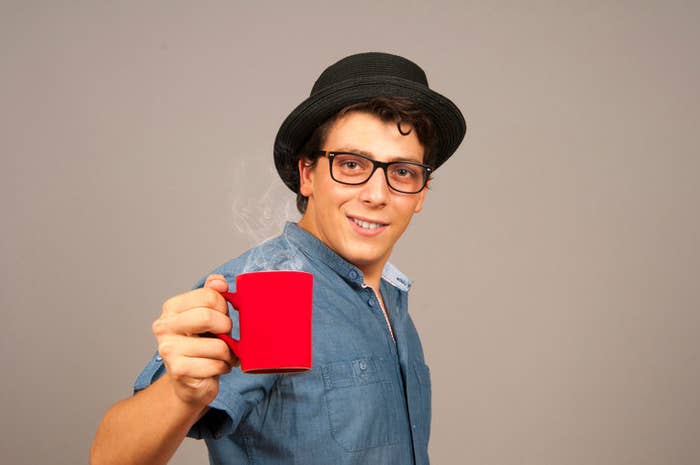 After Starbucks employees recently complained about declining morale at cafes due to reduced hours, the company brought forward a 2017 pay raise to this October and offered new healthcare and stock benefits.
But when old-economy traditions like pay and healthcare fail to boost morale, companies must innovate. In its latest move to be "the employer of choice," Starbucks today announced a new dress code that expands not only baristas' choice of pants (they can wear dark jeans now) and hair color, but also the selection of Starbucks-sanctioned headwear.
In a letter sent to employees earlier this month about improving the "partner experience," Starbucks CEO Howard Schultz reinforced the company's commitment to being one that "that not only cares for its people but gives them opportunities to be their best selves." Dress code changes would be aimed at "expanding your options, providing more room for self-expression, and allowing you to choose from items that may already be part of your everyday wardrobe," he wrote.
"Top off your look with beanies, fedoras and other suitable hats in brown, gray or black," the new code reads, "making sure they're clean and free from snags," of course.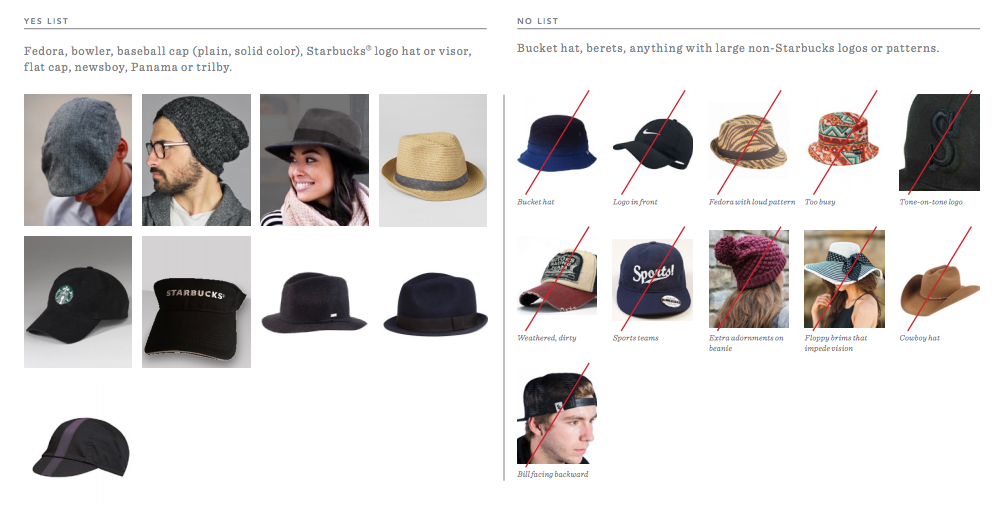 Hats that made the Starbucks "yes list": the Fedora, bowler, baseball cap, flat cap, newsboy, Panama and trilby. Obviously Starbucks logo hats are okay too.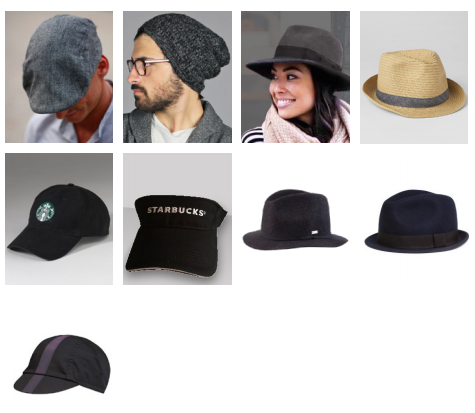 Not that Starbucks is ready to unleash complete hat anarchy. Bucket hats, berets, "anything with large non-Starbucks logos," and patterns are still prohibited.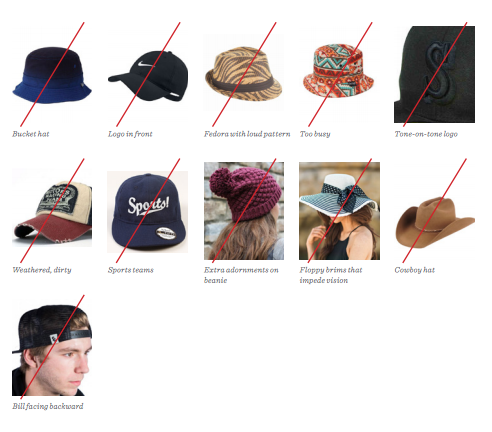 To recap: Yes to Panama hats; NO to bucket hats.
Once again, the humble bucket hat gets the shaft.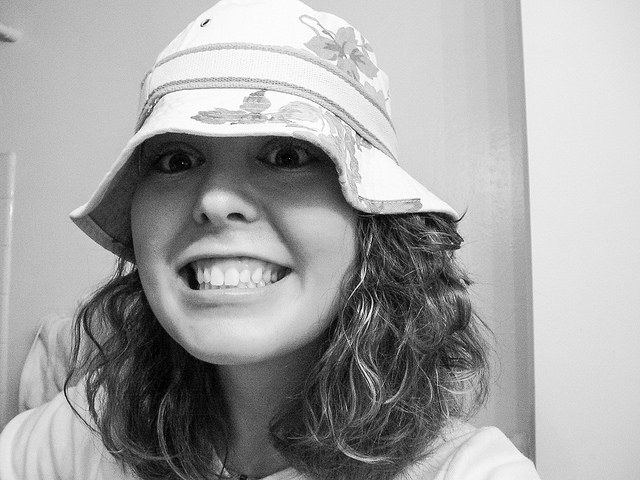 Yes to fedoras; but NO to fedoras with "loud patterns." Keep it classy, people — this is Starbucks.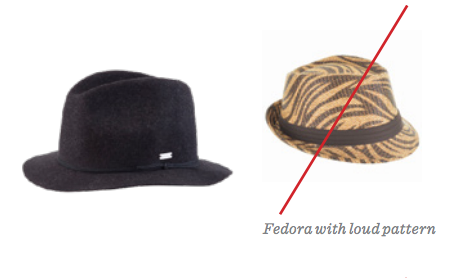 And absolutely NO COWBOY HATS and NO BERETS.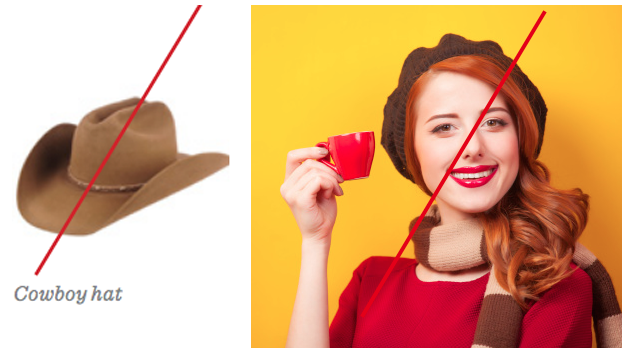 But workers can have purple hair now! Just no sprays, glitter, chalks, or temporary products.
Workers are pretty excited, even if it doesn't address all their issues.