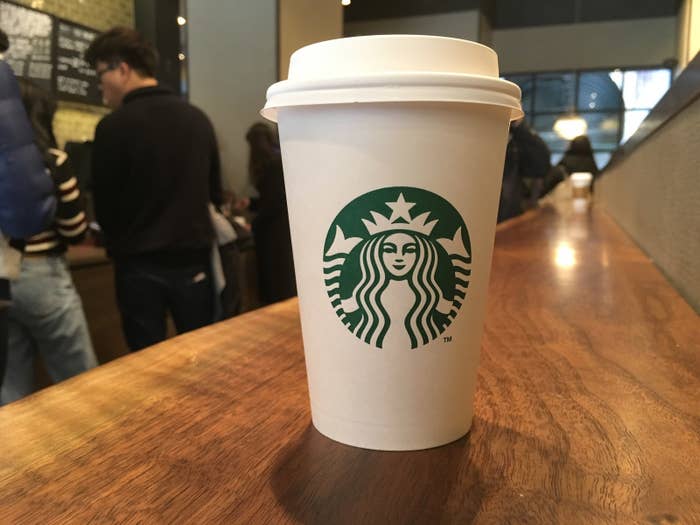 Last month, responding to President Trump's executive order on immigration, Starbucks announced it would hire 10,000 refugees over the next five years. While some supported the company's decision, others called for a boycott, saying the company should focus its hiring on US citizens. The hashtag #BoycottStarbucks was trending.
It now appears that the coffee chain's image among consumers declined after the announcement, according to survey data from YouGov BrandIndex, which runs a daily tracking survey measuring public sentiment toward major brands.
The survey asks people if they have heard anything about a brand in recent weeks, and if it was positive or negative. The brand's final score reflects the balance of positive vs. negative sentiment.
For Starbucks, its consumer perception score has fallen from 11 on the day of the announcement — meaning 11% more people responded positively than negatively — down to 4 this week.
Starbucks' consumer sentiment score has tumbled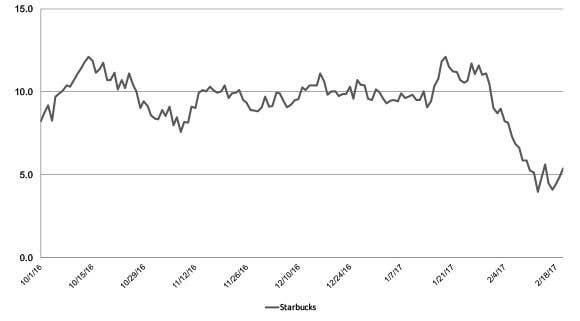 It's the brand's lowest score since May 2016, when Starbucks gained negative press coverage for locking the bathrooms in some LA locations, "throwing it right into the middle of a dispute with the local homeless population," according to YouGov.
Starbucks did not immediately respond to a request for comment.

This slip in perception could impact sales too: Two days before Starbucks' announcement, 30% of consumers said they'd consider buying from Starbucks the next time they wanted to buy coffee; the percentage is now down to 24%, according to YouGov.
Brands, of course, often soldier through short term controversies without experiencing a hit to their sales or long-term prospects. While Starbucks experienced a dip in its perception score last May, the company's US sales rose 4% in that quarter, and continued posting strong sales growth for the rest of the year.
"Some boycotts can deliver on their purpose, so you can never underestimate them. It is possible that Starbucks may feel this at their next earnings call," said a YouGov BrandIndex spokesperson in an email. "The big question is will they stick to their guns or not?"