Red Lobster Is Replacing Small Shrimp With Bigger Shrimp
As the chain revamped its menu over the past year, one demand from customers was was clear: Sharpen your shrimp game.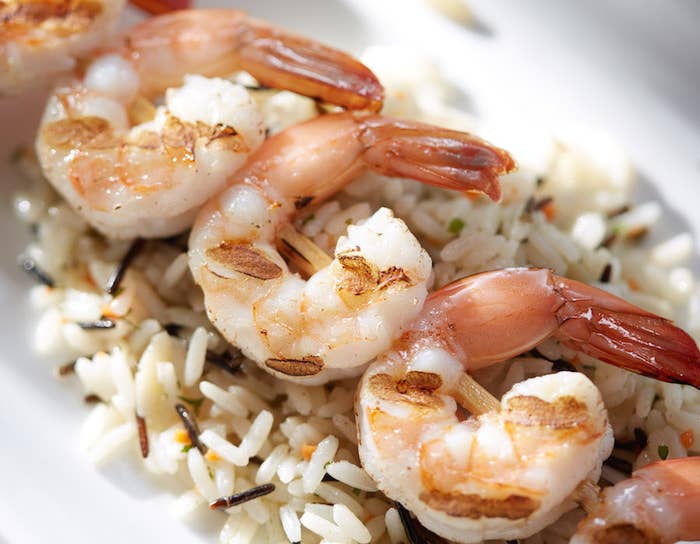 As Red Lobster proceeds with its turnaround plan, the seafood chain has made a clear determination about its shrimp: They're puny and utterly unfit for the modern, sophisticated scampi eater.
So the Orlando-based company has begun the process of upgrading to larger crustaceans — 47% to 86% larger depending on the dish, to be extremely specific. "It's a really big deal for us," said Salli Setta, president of Red Lobster, about the shrimp.
Red Lobster has christened them "Bigger, Better Shrimp," and will complete the transformation by mid-December. The upgrade affects about 70% of entrees on Red Lobster's menu that feature shrimp.
Shrimp is the "single biggest protein" at Red Lobster — which prepares 80 million servings of the shellfish each year, accounting for about 45% of sales — so it's important that they make the right impression. Yet many diners, Red Lobster found, were disappointed by their size, or as one particularly distressed person lamented on Twitter, the "tiny-ass shrimp."
"People were clear in what they wanted from us," said Danielle Connor, Red Lobster's senior vice president of menu strategy and development.

As it reworked its menu over the last year, the 705-restaurant chain introduced more lobster-based dishes and wild-caught seafood. "Now, we are focused directly on shrimp," said Setta. "I think we all were dreaming about shrimp." This summer, it started by updating its shrimp cocktail.
If you're wondering how Red Lobster arrived at the remarkably specific size increase of 47%, it's a figure derived from how commodity shrimp are sold. There is a standard range of shrimp sizes, Connor explained.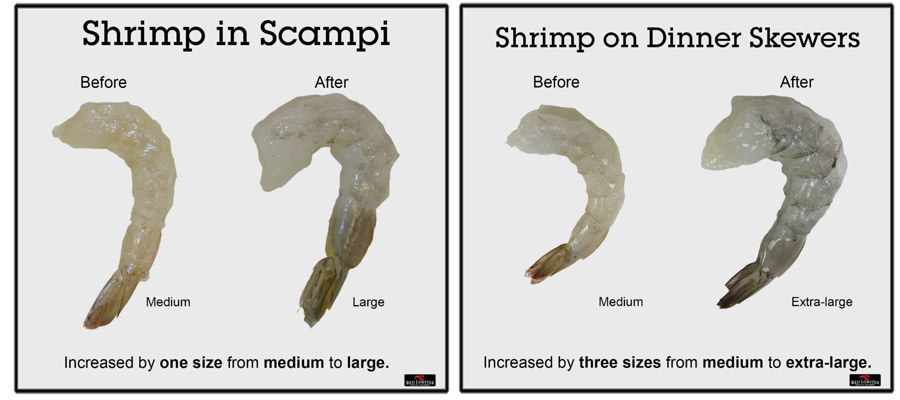 For its Shrimp Skewers served during lunch, Red Lobster previously carried "Small" shrimp, a size that indicates about 51 to 60 shrimp per pound, and has now moved to "Medium Large" shrimp, which have about 36 to 40 shrimp per pound, for the dish — a 47% increase. Other dishes got even more dramatic upgrades. The shrimp in the Shrimp Scampi grew by 58%, jumping from "Medium" to "Large." The shrimp in the Shrimp Skewers served during dinner jumped three sizes from "Medium" to "Extra Large," getting 86% bigger.
Of course, there are even burlier shrimp in the market, such as Extra Jumbo (16 to 20 shrimp per pound, which Red Lobster uses in its shrimp cocktail), Colossal (fewer than 15 shrimp per pound), and Extra Colossal (fewer than 10 shrimp per pound). Red Lobster said it settled on these new sizes based on consumer tests, including a trial in 38 restaurants that began in March.
In addition to upsizing, Red Lobster also will start preparing the Shrimp Scampi in restaurants and adding "enough scampi sauce to dip their Cheddar Bay Biscuits in," Connor said, a demand that came straight from consumers. In skewers, the shrimp will now be skewered both at the top and bottom so they form a C-shape. "We heard our guests tell us that that presentation signals quality and care," she said.
"We didn't just improve against guest feedback," Setta said. As the shrimp got larger, "we actually even started surprising and delighting as well." Who ever said bigger isn't better?