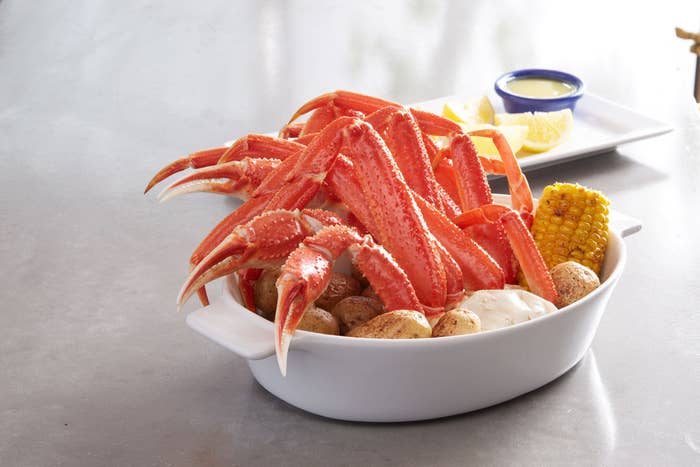 The return of Crabfest at Red Lobster this week arrives nearly one year since America's largest seafood restaurant chain reluctantly became an independent company.
As one negative quarter followed another, its former owner, Darden, didn't see a quick way to reverse the restaurant's disappointing sales. So it sold Red Lobster — just one of its eight brands at the time — to private equity firm Golden Gate Capital. No one knew how things would turn out for the embattled chain.
Twelve months later, in an interview with BuzzFeed News, Red Lobster management wanted to make one thing clear: It's managed to land on its feet.
"We believe we're benefiting greatly from being an independent company," said Red Lobster CEO Kim Lopdrup. "We've had positive comparable restaurant sales growth each quarter since separation."
The company has reduced discounting. Changes in the kitchen to improve food quality and taste have boosted perception. After its prior strategy of offering a greater variety of meat dishes like pork and chicken failed to grow sales, the chain refocused on fresh seafood. The menu is now 85% seafood, up from 75%, said President Salli Setta, and true to its name, it now offers a few more lobster dishes. Cooks are also preparing some items differently: For example, starting this summer it began cooking the shrimp in shrimp cocktail in restaurants — which Setta said results in a plumper, tastier shrimp than the previous frozen and precooked option. Beginning this month, it will test breading fish to order for fish and chips. (Its widely adored cheddar biscuits will remain the same.) To promote innovation, the company tries to think of itself now as a "47-year-old startup." All of these efforts have increased guest satisfaction.
"It has gone better than any of us dared hope," said Lopdrup.
It's still too early to know how strong a recovery Red Lobster can make. Still, "that they're getting traction this soon is pretty amazing," said Malcolm M. Knapp, a foodservice industry adviser and founder of the restaurant industry index Knapp-Track. The company appears to have a coherent, focused strategy, and it's getting support from its new owner, he said, and "all of those are good things."
Being able to say this is no small feat for a 700-restaurant chain that was portrayed as dragging the rest of Darden down with it not too long ago.
"In contrast to the rest of the business, Red Lobster had significant deterioration this quarter," Darden's then-CEO Clarence Otis told investors in December 2013 when announcing plans to separate the seafood chain. Guest traffic had been sliding for some time and comparable sales continued to fall. Facing a number of headwinds, Darden wanted to focus on fixing problems at its other ailing chain: Olive Garden.
"Red Lobster was not the number one priority," said Lopdrup. "We lost focus on differentiating Red Lobster as a seafood specialist and clearly had lost sales momentum."
Voices chimed in from every direction about what had gone wrong with Red Lobster, including bad food and high prices. Rumors spread that it would go out of business.
News of the sale was gut wrenching for many employees. "It was natural for everyone to have an initial reaction of uncertainty," said Tina Desin, senior administrative assistant at Red Lobster, who has been with the company for 18 years. "But within moments — within minutes — of the announcement, we were all in a room rallied around the idea."
Executives including Lopdrup and Setta labored to keep morale up. They took on the time-consuming process of speaking with each corporate employee about the change and asking them to join the new company. "How we communicated this to our teams was really, really important," said Setta. "We chose an optimistic path, truly because that's what we felt. ... We asked everyone to believe in Red Lobster."
The problems they'd need to address, however, persisted as Darden sought a buyer. Red Lobster's sales in fiscal 2014 were $2.46 billion, down 6.2% from the previous year.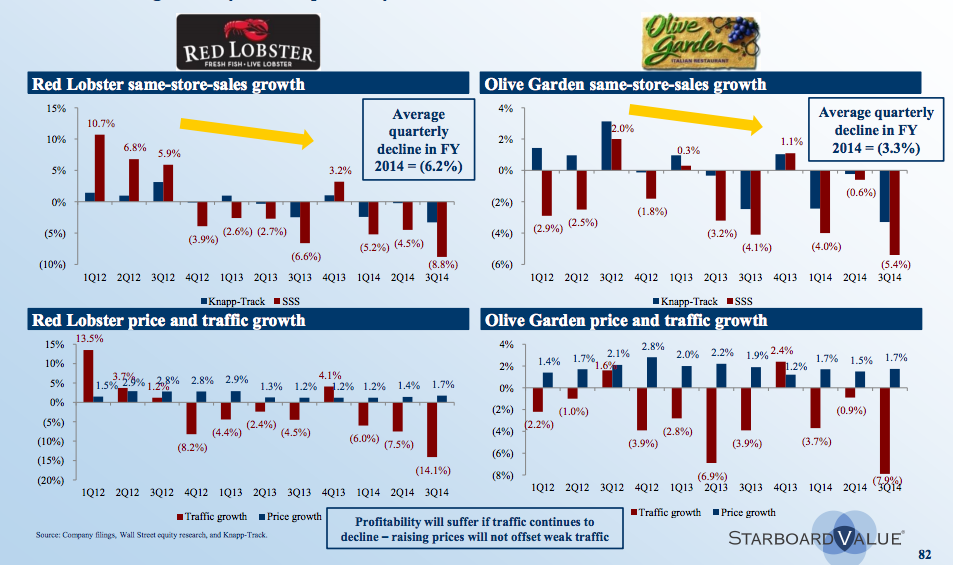 Red Lobster developed a business plan and presented it to a number of private equity firms. In May 2014, Darden announced the sale of the company for $2.1 billion to Golden Gate Capital, a San Francisco-based firm that had acquired California Pizza Kitchen and also is an owner of Payless ShoeSource. It was the highest bidder. Josh Olshansky, managing director at Golden Gate Capital, said in a press release that it was partnering with Red Lobster "as it enters into this exciting new chapter of growth." Darden completed the sale on July 28, 2014, a date Red Lobster would refer to as "Independence Day."
Red Lobster eventually took its 50 dedicated employees and about 200 additional people from Darden to its new headquarters in downtown Orlando next to City Hall. The building was furnished with standing desks and subtle nautical decor. This year on March 6, Lopdrup and a group of VIP guests that included the mayor of Orlando, longtime Darden CEO Joe Lee, and Mary Darden, the widow of Darden founder Bill Darden, cut the ribbon on the new office.
Finally, the team of seafood specialists cast aside by Darden was starting anew. "It was a very emotional day," recalled Desin; tears welling in her eyes.
"For the year before that, we were just so excited. We'd had so many meetings. We had talked so much about the move. We had boards out so people could see all the fabrics we picked, and the finishes we picked, and they all knew their floor plans and where they would be sitting. And moving is hard, so we tried to make it exciting for everyone," said Desin. "But I think that day was just the grand finale of this amazing year. It's finally here."
Employees gathered in the building for the opening celebration, each having received a red headband with lobster claw antennae. Orlando Mayor Buddy Dyer and Orange County Mayor Teresa Jacobs proclaimed March 6, 2015, "Red Lobster Day."
"It was just nice to know that everyone that was there was there because they believed in us, and supported us," said Desin. "It's always hurtful when you hear things that you don't agree with, but that's what's so very exciting about being part of this brand. We're going to show them differently."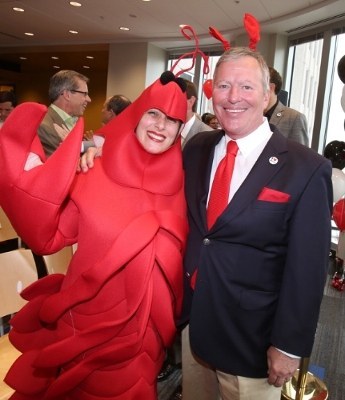 The symbolism of moving from Darden's office into its own headquarters, which now has about 300 employees, helped to fuel new energy at Red Lobster. Without the pressure of quarterly earnings, the company can focus on long-term initiatives. Employees told BuzzFeed News that the new organization is more nimble and decisions can now be executed more quickly. They are not competing with seven other brands for attention at the executive level. At last, for Red Lobster, everyone's priority is Red Lobster.
"When there's clarity around where we're going you're just much more confident," said Catherine Souders, manager of training at Red Lobster.
Even before moving to the downtown office, things were starting to look up for the chain, which altogether employs 58,000 people including restaurant staff. The job market in the U.S. strengthened, which helps consumer spending. According to Lopdrup, comparable store sales turned positive last September. He declined to detail the percent increase each quarter, and would not break out how much of it was due to higher spending versus increased guest count.
New lobster dishes like lobster tacos and lobster scampi linguini "are selling very well," Lopdrup said, and sales of add-ons and alcohol beverages also increased. All these changes, and improvements in guest satisfaction — an important metric for any restaurant's success — have "helped improve traffic trends," he said.
Red Lobster's efforts to improve food quality and taste is not only making existing guests happier, it's also helping to court higher-income (i.e. higher-spending) customers as traffic to casual dining restaurants continues to decline, according to Malcolm Knapp. It's also offered fewer discounts, which has helped to boost sales.
More news from the chain will be announced online as Red Lobster shifts marketing dollars to digital advertising.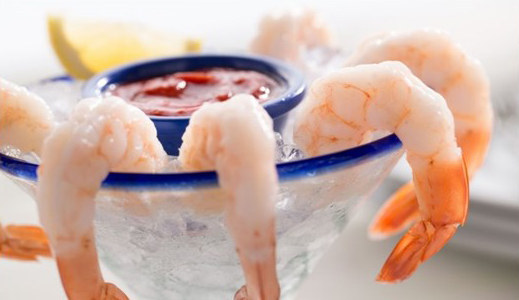 This was not the first time Lopdrup — an alum of Burger King and the company that later became Dunkin' Brands — was called on to pull Red Lobster out of a downturn.
In one of its larger missteps, an Endless Crab deal sank profit margins, as the company had underestimated the extent to which people would refill their plates, leading then-president Edna Morris to step down in 2003. "It wasn't the second helping [of crab], it was the third that hurt," Darden's CEO at the time Joe Lee said on a conference call with investors. "And the fourth," said then-president Dick Rivera. Lopdrup was appointed president of Red Lobster in 2004.
"Kim is the guy that brought them back the last time though, so I think he's the right man for the job," restaurant consultant Aaron Allen told BuzzFeed News.
In its recent slump, Red Lobster was up against a recession that reshaped dining patterns in the U.S. Most notably, the rise of so-called "fast casual" restaurants like Chipotle and Panera that offered quality food at a lower price than sit-down restaurants made business difficult for chains like Red Lobster.
As these restaurants began to compete on price, food quality declined, according to Allen. With so much impressive culinary imagery on television and social media today, "dumbing down the menu and sensibility of the chain to the lowest common denominator is a very dated approach," he said.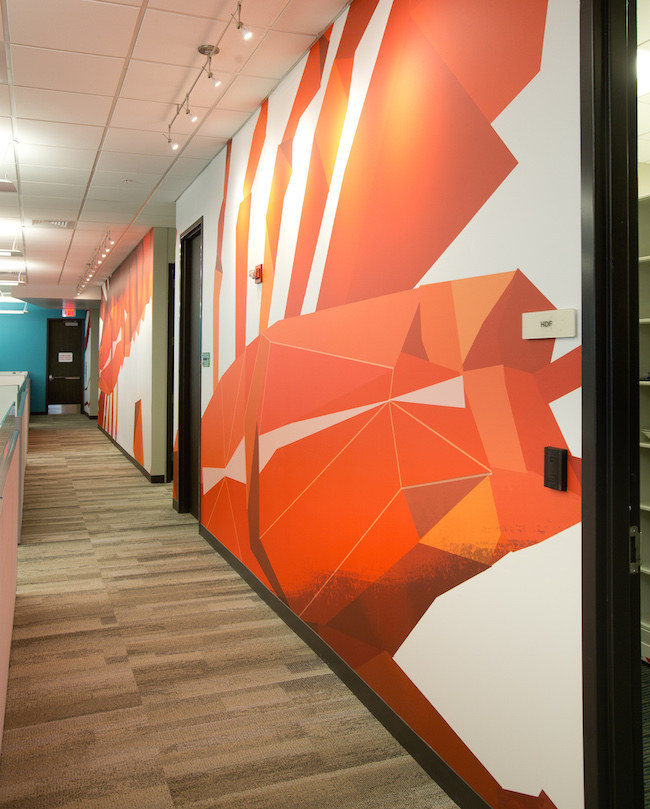 As Red Lobster navigates its transition as a private company, former owner Darden is also returning to growth. Comparable restaurant sales at Olive Garden, its largest chain, have been positive for the last three quarters. Darden declined to comment for this story.
Whether the two chains would have been able to return to growth had Darden not sold Red Lobster is unclear, though the decision to sell was initially unpopular with investors. Activist investor Starboard Value, for instance, felt the deal undervalued Red Lobster and its real estate assets. Darden's share price fell after the Golden Gate deal was announced, although it has since rallied.
Knapp, for one, didn't believe Red Lobster was unfixable. "The fact is, [Darden] didn't want to take the time to turn it around," he said. Golden Gate saw an opportunity, and is serious about turning around the company. "The pressures from private equity are every bit as strong as public company pressure."
In the upcoming year, Red Lobster will continue to add new types of seafood, prepare more items in house and refine its cooking methods, and update its beverage program. Improbably and despite all the uncertainty, Lopdrup says he's actually found the last year "fun."
"We look forward to the next chapter," he said.