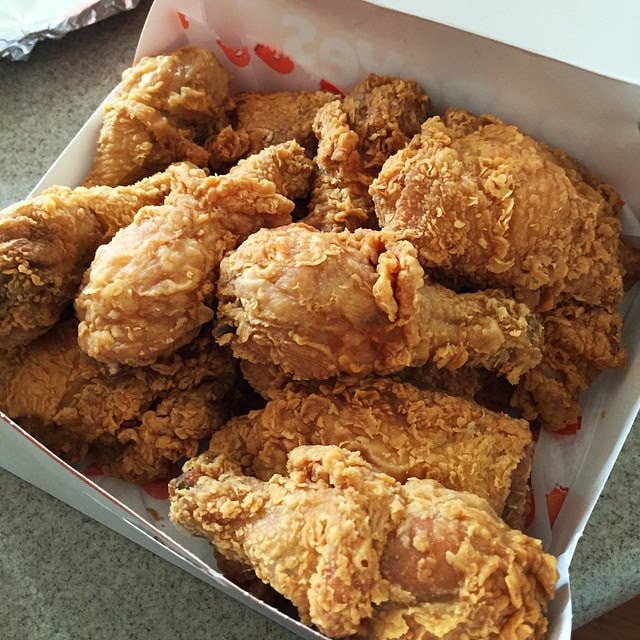 Popeyes is beloved by its customers for many reasons — the crispy fried chicken, the buttery biscuits, the Cajun fries — but service isn't one of them. For many customers, earning a box of hot chicken may mean enduring a soul-crushingly rude, slow, unpleasant experience.
The Atlanta-based chain has been aware of this problem for years now. Shortly after Cheryl Bachelder was appointed CEO of Popeyes in 2007, she told QSR magazine that her priorities included stepping up "the quality of our guest experience at the restaurants. It has not been a towering strength for Popeyes."
Year later, it remains a weakness, and this has become a particularly tricky problem as Bachelder recently set out to increase the average Popeyes store's annual sales by 43% — from $1.4 million per store in 2015 to $2 million within the next decade.
Already, the chain's same-store sales have grown every year since 2009 as Popeyes renovated stores and revamped its advertising and menu strategy while competitor KFC struggled, but executives say the need for service improvements is clear.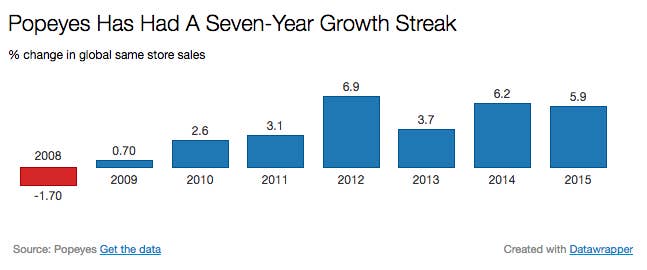 "We have the food thing and the advertising thing pretty much rocking and rolling," Dick Lynch, the company's chief brand officer, told BuzzFeed News. "I can say candidly that our guest experience has not been up to the standard of our food. Our franchisees would agree."
Bachelder told BuzzFeed News restaurants have had problems with clear communications with crew around daily preparation and operations, as well as basic routines around cleanliness and food prep, and speed. "We've gotten our speed of service to average, not superior," she said to investors last month.
The problem, according to Lynch, was that "the importance of a good guest experience and a good employee experience frankly just didn't rise to the level of importance of the food. That isn't going to work in the future."
Customers have been vocal about these problems on Twitter.
Such issues often stem from a disinterested workforce, a problem that is common in high-turnover, low-wage industries like fast food. Lynch said the company is working with restaurant owners to make workers feel more valued and respected. Popeyes, to that end, has invested in new training for crew and managers centered on "servant leadership" — a principle in which people prioritize others' needs that is often associated with such companies as Chick-fil-A and Starbucks — to improve engagement.
Popeyes' newest restaurants are already close to that $2 million goal, taking in $1.8 million in annual sales, Bachelder said. "Our brand is stronger than ever, our real estate choices are better than ever, and opening and operating effectively," she said. The chain plans to add about 1,500 restaurants over the next 7 to 10 years, and these higher-volume new stores should lift the overall sales average — provided those service issues are taken care of.