Eat This: Hot Dog Crust Is Pizza Hut's Most Popular Specialty Pizza
Say what you want about the hot dog crust, but it's the most popular specialty pizza globally for Pizza Hut.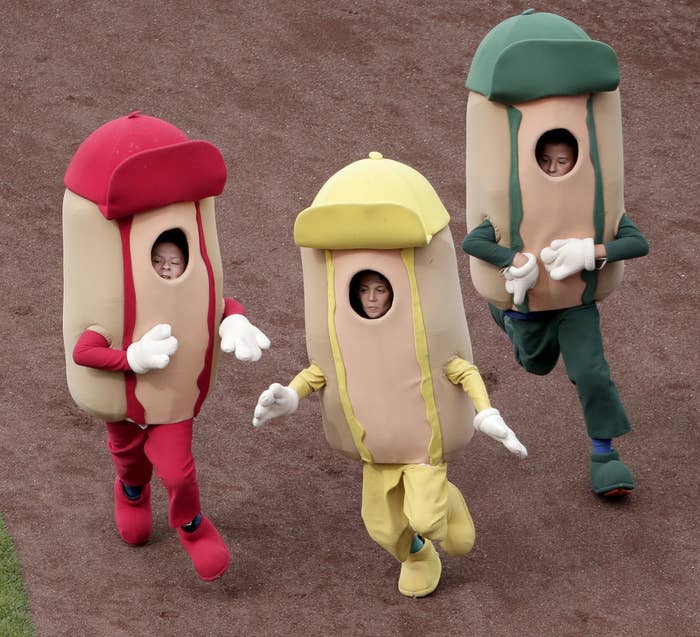 When Pizza Hut confirmed Wednesday that it will bring its hot dog crust pizza to the U.S. this month, responses ranged from pure elation to curiosity and horror.
But while some in America didn't know how to react, the hot dog crust is already an international sensation. In fact, it's the company's best selling specialty pizza internationally, Pizza Hut Global executive chef Wiley Bates, III told BuzzFeed News.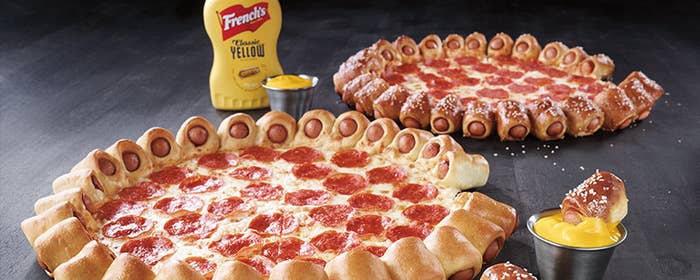 The first country to get Pizza Hut's hot dog crust was South Korea in the late 2000s. It then made its way around the world, often as a limited time offer, sating international consumers' appetite for products that captured their (perhaps distorted) vision of Americana. "They love a little taste of America," Bates said.
Such perceptions have led Pizza Hut to put cheeseburgers and Philly cheese steak on pizzas around the world. In that contest, bringing together pizza and hot dogs seems like a no-brainer.
But the very American-seeming hot dog crust is arriving late in the U.S. Even Australia got there first.
Bates says Pizza Hut — known for creations like stuffed crust pizza — is trying to have some fun with its food. But this kind of fun seems somewhat at odds with the new look the company has been pushing. Facing shrinking comparable store sales in the U.S., the chain underwent a major rebrand in late 2014 to achieve a more artisanal feel.
It overhauled the menu to include pizzas with fancy ingredients like Peruvian cherry peppers and sriracha and curry flavored crusts. Consumers barely noticed. Same store sales at U.S. restaurants fell 1% in the first quarter of 2015. "We have to improve Pizza Hut's overall brand position," said Pat Grismer, chief financial officer of Pizza Hut parent company Yum Brands on an earnings call.
When it announced the rebrand in November, Pizza Hut said it was "radically reinventing the pizza category" because "American tastes and preferences are evolving." With no immediate results with the new products, however, has the chain is looking again to proven favorites.
Bates said he aims to bring consumers foods that they can't get at a competing chain —and that can come in the form of fancy tomatoes or hot dog crusts. "It should be playful," he said of the chain's innovation.
Pizza Hut has high hopes for the the wiener crust, and hopes its launch around peak hot dog season — father's day is coming up followed by July 4th and general summertime hot dog-mindedness — will give the U.S. business a boost. If Americans like embrace the hot dog crust like South Koreans did, the company could be onto a winner.