Within half an hour of eating a bowl of gluten-free Cheerios, a 35-year old man told the Food and Drug Administration last year, it became clear something was very wrong.
The symptoms, which came on quickly, were familiar to someone living with celiac disease — cold sweats, uncontrollable shivering, extreme light-headedness, a migraine, and joint pain. These symptoms lasted several hours before tapering off. Then came the intestinal pain, painful bowel movements, and strong fatigue.

"I have experienced these symptoms before when I accidentally consume gluten," the man reported in an FDA complaint last October. "I strongly feel that the Cheerios I consumed contained gluten levels that are not safe for celiacs and should not be labeled gluten free."

The complaint came a year after the recall in late 2015 of 1.8 million boxes of Cheerios by their maker, General Mills, which said the products — rebranded that summer as gluten-free — "may contain wheat" due to errors in the manufacturing process. The FDA received 136 complaints about adverse reactions to the product from August to October that year, and General Mills launched its recall in early October.
The recall has long passed, but similar complaints are still rolling in, according to FDA records obtained by BuzzFeed News. Since the beginning of 2016, the regulator has received 46 reports of people with celiac disease or sensitivity to gluten or wheat linking their illness to General Mills cereals, including Cheerios and Lucky Charms.
On their own, these reports don't prove that gluten is still making its way into boxes of Cheerios. "It's important to note that an adverse event report does not mean the FDA has established that the product caused the event," an FDA spokesperson said. The popularity of a product — Honey Nut Cheerios is the country's biggest-selling cereal brand — can also contribute to higher numbers of complaints, the spokesperson said.
General Mills told BuzzFeed News the company is "confident our Cheerios and Lucky Charms cereals that are labeled 'gluten free' meet the gluten free standard set by the FDA."
The company said its cereals are tested "throughout production to ensure they meet and exceed the FDA standard. This includes testing finished products on every date of production at each one of our production facilities, as well as testing of our oat supply and our oat flour."
But others believe the complaints reflect an ongoing challenge, not unique to General Mills, facing consumers of gluten-free food, and particularly food produced using equipment that mechanically sorts through grains to separate oats — which are naturally gluten-free — from wheat, rye, and barley — which contain gluten.
"We certainly have patients who have become symptomatic after eating Cheerios and other foods made from mechanically-optically separated oats," said Jocelyn Silvester, a physician at Boston Children's Hospital. "Cheerios gets villainized, but they're just one of many manufacturers who are switching to mechanically-optically separated oats," Silvester said.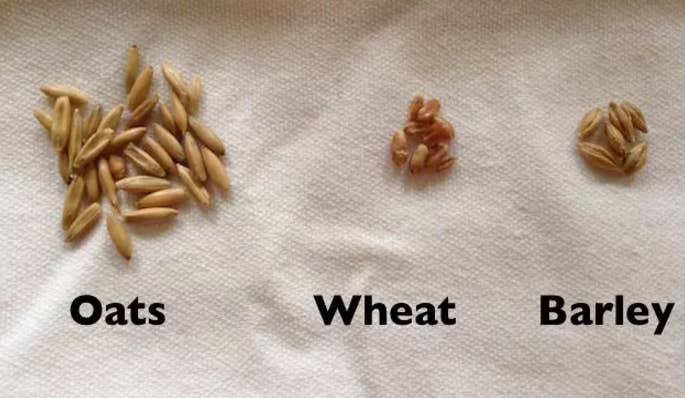 General Mills has focused on developing and marketing gluten-free products as part of a "wellness" strategy to offset declining cereal sales. Although the company's US cereal sales dropped 3% in the 12 months ending in May, it found that gluten-free labeling has helped stem the sales decline as demand for gluten-free products has exploded beyond the celiac community.

"We have the largest gluten-free portfolio in the category," CEO Jeffrey Harmening told investors last month, referring to more than 800 gluten-free products across all General Mills brands. As it promotes "wellness" in advertising, "we'll leverage our gluten-free news," he said. To that end, General Mills also sponsors the Celiac Disease Foundation, a nonprofit group focused on advocacy and research of the disease.
Yet the celiac community has approached the flood of new gluten-free products with some skepticism. Unlike consumers merely experimenting with gluten-free dieting, those with celiac disease, an autoimmune disorder, can suffer damage to the small intestines when they eat gluten. Celiac disease can also lead to other health problems, including anemia, osteoporosis, and infertility.
"We recommend that patients with celiac disease avoid products made with mechanically-optically separated oats as it is unclear whether any given product is safe and there is no reliable tool to find out," said Silvester.

The Canadian Celiac Association took a similar position in a statement last August. It advised that "people with celiac disease or gluten sensitivity DO NOT consume the gluten-free labeled Cheerios products at this time because of concerns about the potential levels of gluten in boxes of these cereals.

"It has been documented that oats are frequently cross contaminated with gluten-containing grains, especially barley and wheat," the Canadian group said. The mechanical sorting of oats, it said, is unreliable "because barley and wheat are similar in size, shape and color as oats. Broken kernels present in the grain also add to the sorting challenge."

The North American Society for the Study of Celiac Disease, an organization of medical professionals based in Illinois, avoided drawing such a line in its own statement on the issue, saying that while celiac experts believe it is safe to eat uncontaminated oats, manufacturers using the mechanical separation method need "consistent, stringent, transparent and reliable testing methods."
In complaints to the FDA, which BuzzFeed News obtained through a Freedom of Information Act request, consumers reported similar experiences after eating products which were labeled gluten-free, including different varieties of Cheerios and Lucky Charms.
"Over the last two months I have tried to eat gluten-free Honey Nut Cheerios by General Mills on separate occasions," a 45-year-old, gluten-intolerant woman wrote to the FDA in September 2016. "There has been weeks separating each incident. Yet every time I eat them I have a full blown gluten reaction. Hives, diarrhea, body pain, stomach pain, and headaches.....This product cannot possibly be safe for celiac and [gluten]-intolerant people."
More incidents rolled in. "I purchased some gluten-free Very Berry Cheerios that were labeled gluten-free," wrote a 52-year-old woman with celiac disease this past February. "After I ate the Cheerios I start to have burning in my mouth and ulcer sores appeared in my mouth later. After the Cheerios reached my digestive tract my stomach started cramping, headache, and running to the bathroom very sick."
"This could make me sick for weeks and needs to be regulated, tested, and the company needs to take the gluten-free label off of all their Cheerios products," she said. "Please take this seriously......my health and others can be saved from mislabeled or false information on labels."
In April, a 36-year-old-woman with celiac disease said: "I have noticed that every time I eat Cheerios (Multigrain, Honey Nut, Very Berry) I immediately experience severe gastrointestinal symptoms including abdominal pain, reflux and bloating that I have only otherwise experienced in the couple rare instances when I accidentally ingested wheat products."