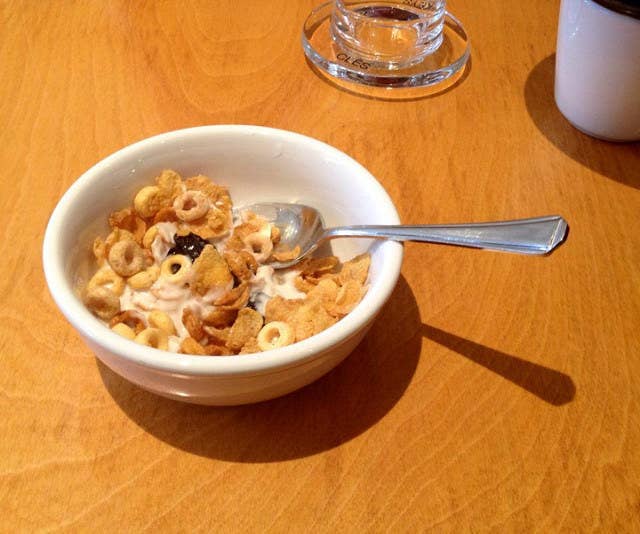 Have you ever sat down with a bowl of breakfast cereal, taken in a mouthful, and experienced a crunch that doesn't seem quite right? You're not alone.
Consumers say they have found objects in their cereal ranging from thumbtacks and bugs to what seem to be medication and animal bones, according to documents obtained from food safety authorities by BuzzFeed News.
To be clear, the US Food and Drug Administration doesn't verify all the complaints it receives, so it can't vouch for all the incidents people report. Also, foreign objects are so common in food that the FDA actually permits a certain level of so-called "defects" in food such as "rodent hairs" and "insect fragments" "that present no health hazard."
It's possible people may have inadvertently dropped their morning pills into their cereal bowl or accidentally swept something from the breakfast table into their food, or the boxes could have been contaminated after they left the company's hands. It's not clear how any of these nutty things happened.
In a statement to BuzzFeed News, General Mills -- the maker of Cheerios, Wheaties, Lucky Charms, Chex, and a host of other brands -- said:

The types of complaints you are quoting can't be considered 'weird things that can end up in cereal' without each complaint being verified for their accuracy. When consumers contact us with concerns, that data is collected, tracked and investigated. We even do tests on the returned product consumers notify us about. Many of the complaints turn out to be unsubstantiated or from some other source in the consumers home. Rare circumstances can occur in our careful manufacturing process, and when that happens we quickly fix it. General Mills is a global leader in food safety. It's part of our culture for 150 years. There's additional information on our global food safety leadership in our most recent Global Responsibility Report (starting on pg. 24).
Kellogg -- which makes Corn Flakes, Special K, Froot Loops and Rice Krispies, among others -- said in an email:
At Kellogg, food safety and quality are our top priorities. If the Food & Drug Administration has a specific concern, we work with them to address it. We have rigid sanitation standards that are closely adhered to in all of our plants.
Post, -- the maker of Raisin Bran, Pebbles, Alpha-Bits, Grape Nuts, and other cereals -- did not respond to requests for comment.

We present these complaints to you below. Enjoy your breakfast.
1. Thumb tacks
There's no feeling quite like starting your day with a bowl of cereal, milk, and a gold thumbtack — just ask the woman made this assertion to the FDA after she poured herself a bowl of Multigrain Cheerios last year:
"As she was swallowing the cereal, she felt something hard, but believed it was just a harder-than-usual piece of cereal," the Food and Drug Administration report of her complaint said. "She then poured the rest of the contents of the plastic baggie into the same bowl and observed a gold thumbtack and thought that this was what she had swallowed." An endoscopy at the ER later revealed a gold, metal tack in her gastrointestinal tract, which she passed with the help of some laxatives, according to the woman's complaint.

When the FDA contacted General Mills, a consumer services director said the company had not received any similar complaints, and that the company does not keep thumbtacks in its plants. It also uses metal detectors to prevent this kind of contamination.
2. Pills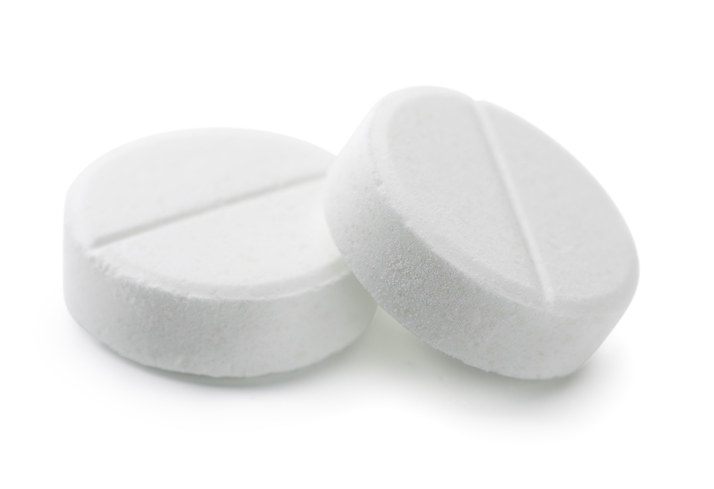 Several people have complained about finding "pills" or "tablets" in their cereal. One person said he found "a total of 4 tablets" in Honey Nut Cheerios in January 2016; another found something that looked like a pill in their Grape Nuts, made by Post.
In March 2016, another described the pill in his Multigrain Cheerios as "round, white and has RX526 on it." General Mills told the FDA in March 2016, "An investigation has been completed, and we believe that it is highly unlikely that this alleged event was plant sourced: Our policy does not allow for medications in production or packaging areas."
A few months later, someone eating Kellogg's Raisin Bran reported finding "one white pill" in her cereal. Another consumer said she discovered a "white irregular shaped object" in her Honey Nut Cheerios in October 2016, according to FDA records.
3. A screw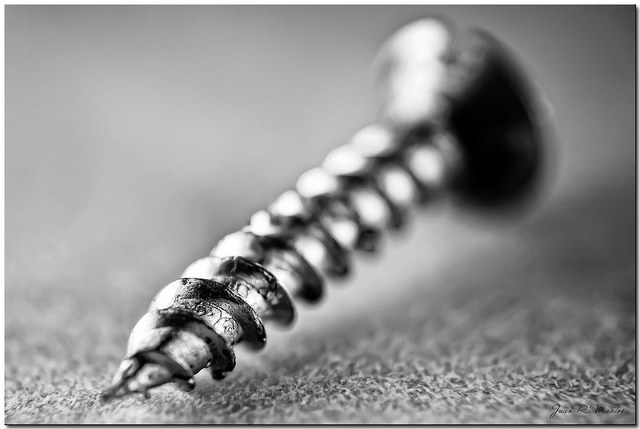 While eating Honey Nut Cheerios, a woman found an object "described as 'a screw'" and cut her mouth while chewing, according to the FDA report.

4. Glass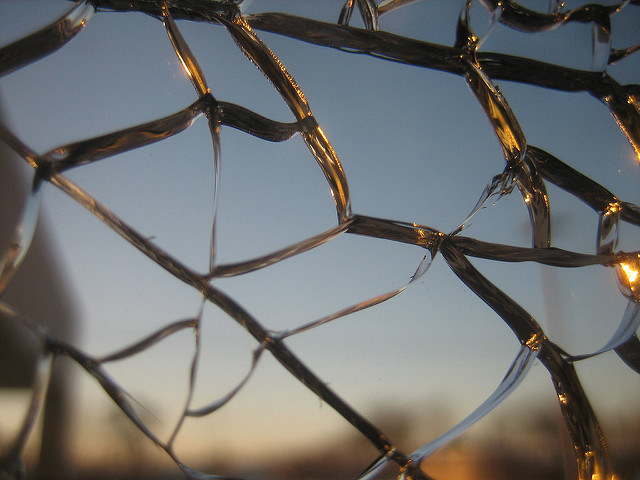 One person eating Special K Nourish cereal last year said, "in one of the spoonfuls, I bit a piece of white glass....At once, my teeth sounded as if I had broken a millstone and I began bleeding." The person reported two cuts to the gums, including a wound about 5mm in length.
Another person eating Kellogg's Corn Flakes this past February reported finding a piece of round amber glass resembling a bead. Then someone who ate Raisin Bran said he "crunched down on a hard object" and discovered a "clear, flat, rectangular piece of glass approximately the size and thickness of a dime," but luckily came away with no injury.
5. A wood chip
Last July, a woman "was pouring a bowl of cereal for her son when she found a foreign object, which she described as a wood chip, in the cereal. The [foreign object] was 1.5-2" long and .25" wide, bent into an L- shape." No one ate the wood chip in the Honey Nut Cheerios, and no injury resulted.
6. Rodent droppings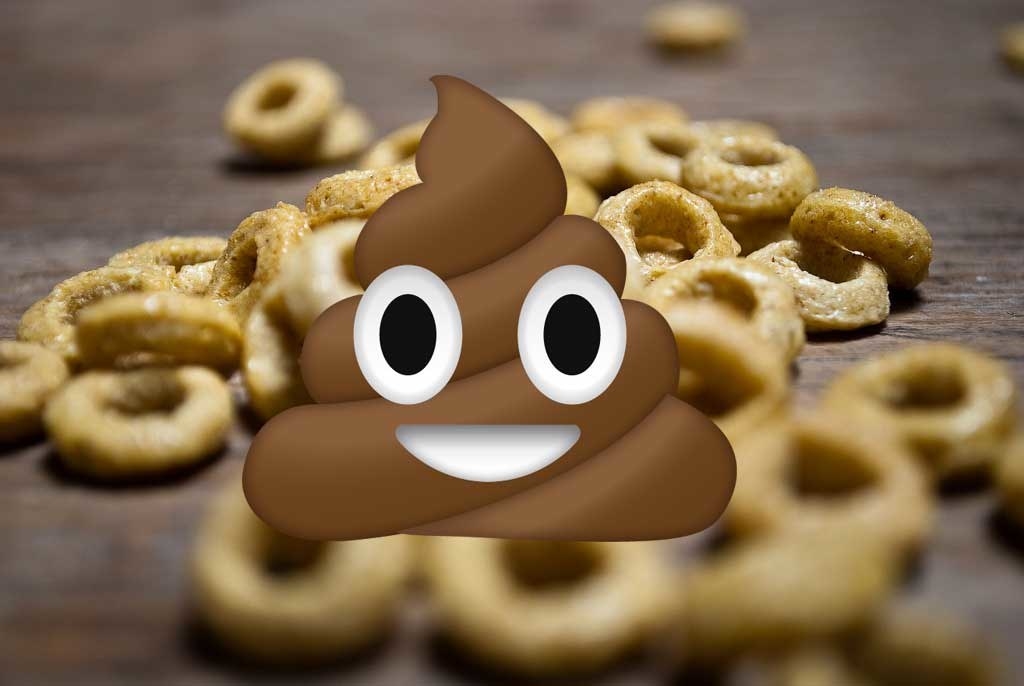 It's likely we all eat a little poop. One man said his 23-year-old son was eating Frosted Mini-Wheats in August 2016 when he "noticed that there were black dots in the bowl that appeared similar to mouse droppings" and then spotted the droppings throughout the package. Customer service offered him coupons for free product or a refund, but he wasn't interested, according to the report.
Another consumer was appalled to find objects that were "black, hard and various sizes" in their Honey Nut Cheerios, which the consumer believed to be rodent feces.
7. Bones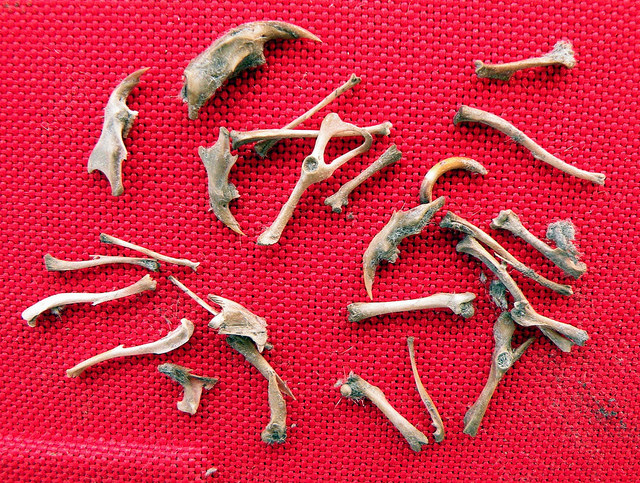 There have been numerous reports of bone sightings. A Kellogg's Apple Jacks eater wrote to the FDA about finding "a gross object [that] almost looks like a bone" in January 2016.
A year later, a 35-year-old woman, her 54-year-old sister, her boyfriend, and her 16-year-old son opened a new bag of Chex Mix Indulgent Turtle Snack Mix. Her sister "took a handful of the product, put it in her mouth, and pulled out something, which she initially thought was a piece of hardened popcorn" but later believed to be "a whitish, rodent bone, possibly hip-bone with marrow in it, approximately 1" in diameter." First, her sister vomited, then the 35-year-old woman and her boyfriend got nauseous. By the next day, the three of them had diarrhea. The bone was collected and analyzed, and while General Mills concurred that it was a rodent bone, they said it was "not from General Mills."
This past April, a man who was eating Kellogg's Frosted Mini-Wheats Blueberry cereal claimed to have bitten down on something that "appeared to be a small animal vertebrae" about "three peas in length."

Other reports mentioned rodent-like objects. One person eating Millville cereal from Aldi in August 2016 claimed that an "object believed to be a cooked mouse came out of the cereal box." It was 3 inches long, 1 inch wide, and "resembles jerky/cooked mouse," the complaint said.

8. Ants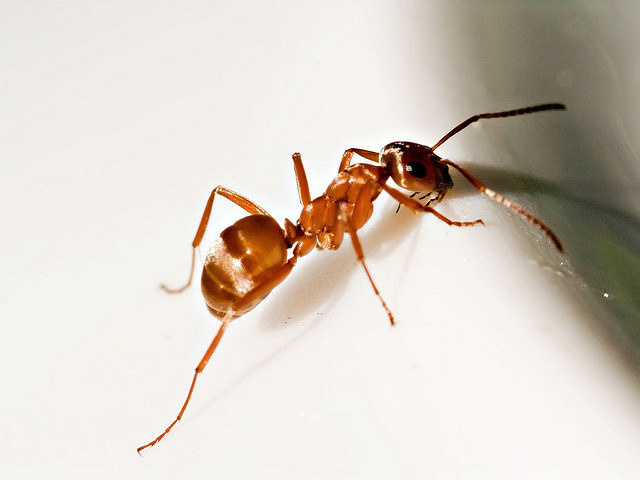 Last August, a woman said she opened a new box of Honey Nut Cheerios and "saw a number of live, brownish ants in the bowl and looked into the bag that the cereal had come from and there were multiple ants, moving up and down in the cereal." She didn't notice any holes either in the box or the bag.
9. Spider webs
In February, a consumer reported "a significant, large spide web and dead insect in a box of Post Honey Bunches of Oats. The web and dead insect were found sealed in the food bag in the box," according to the complaint. The spider was probably still in there, although the complainant decided to just leave it alone.
10. Termites
Last October, a woman had tossed down a handful of Lucky Charms before, she said, she noticed live termites. The sight of the insects made her nauseous, but she didn't seek medical treatment, according to her complaint to the FDA.