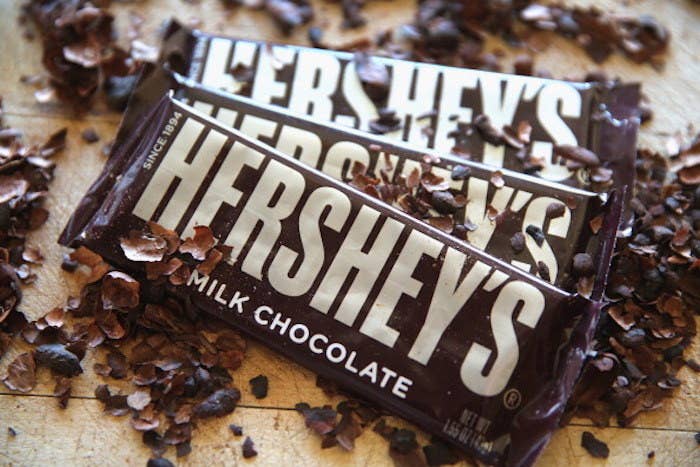 Hershey has a serious problem on its hands: People are eating less chocolate, both in the U.S. and other markets.
The company reported a sales decline of 4.3% in North America in its most recent quarter, which it blamed on a shorter Easter season. But bigger problems loom.
Chocolate consumption per capita in the U.S. peaked about a decade ago, CNBC reported. In 2015, the average American ate about 9.5 pounds of chocolate — down by nearly 25% from 12.6 pounds in 2006.
What's driving growth in the chocolate business now is rising prices, tied in part to Americans buying more high-end chocolates. "Whilst premium chocolate
confectionery has traditionally maintained a relatively small presence in the
U.S., consumer trends continue to move upscale," according to a report by researcher Euromonitor International.
It's a "very competitive and changing snacking environment," Hershey CEO J.P. Bilbrey said on an earnings call Tuesday. In response, the company has been branching out beyond its conventional offerings of convenience-store milk chocolate bars, Reese's peanut butter cups, Jolly Ranchers, and Twizzlers.

It's even diving into meat-based snack after acquiring Krave Jerky last year. "The Krave brand delivers on portable and protein nutrition while also understanding consumers' food preferences, including the desire for simple ingredients and transparency," said Hershey North America president Michele G. Buck in a release.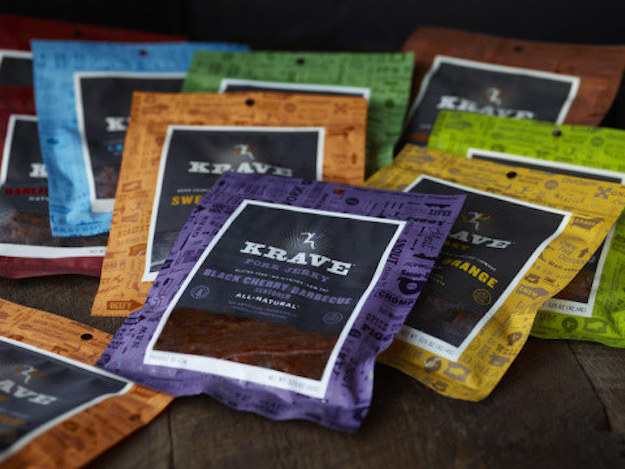 Seeing the need to offer products that are marketed as being "better for you," Hershey on Tuesday announced its acquisition of Ripple Brand, the maker of barkTHINS, a line of chocolate snacks with fillings like pretzels, almonds, and pumpkin seeds. "barkTHINS has quickly become a favorite snack brand due to its commitment to using simple ingredients, fair trade cocoa and non-GMO certification," Bilbrey said.

The company has also moved into savory snacks, for example with its Reese's Snack Mix, which combines Reese's pieces, pretzels, and peanuts, and Brookside Fruit and Nut bars.
The transition will take time: snacks, spreads, and non-confectionery products are sill less than 10% of the Hershey's sales. "Confectionery is at the core of who we are and what we do," said Bilbrey. Hershey cut its 2016 profit forecast due to the weak results.