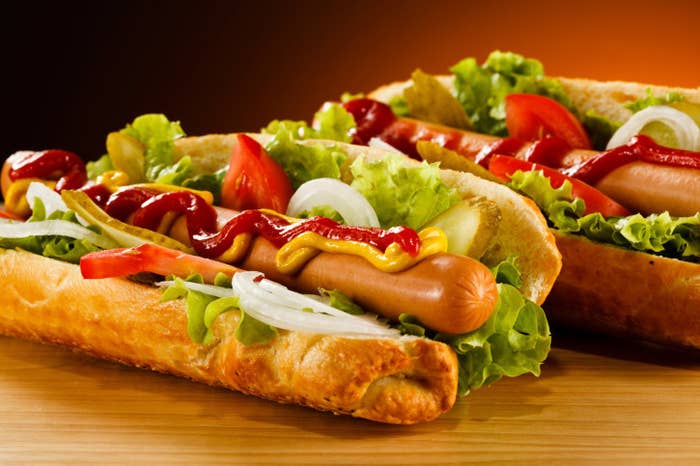 Natural and organic hot dog maker Applegate is becoming a subsidiary of Hormel--the Minnesota-based company that also owns Spam, Jennie-O turkey, Muscle Milk, and Skippy peanut butter.
Hormel is the latest company to acknowledge consumer demand a higher standard of meat. Restaurant chains like Chipotle and McDonald's and even mega-retailer Walmart are trying to reduce the use of antibiotics in meat, for instance. Meanwhile, more grocery stores are stocking their shelves with such items to compete with retailers like Whole Foods.
Natural foods is still a weakness for Hormel, which expects to make more than $9.7 billion in sales this year. Yet these sustainably-raised products are quickly gaining mainstream momentum, and Hormel is betting that this will translate to people buying a lot more organic bacon, hot dogs, sausages, and deli meats.
The $775 million deal will help New Jersey-based Applegate get more items into traditional grocery outlets (versus specialty food stores), and possibly even start selling its meats to foodservice operators, where it currently does not do any business. It "provides us with a much more meaningful position in the natural and organic space," Hormel CEO Jeff Ettinger said during a conference call on Wednesday.
He expects Applegate's sales will continue to grow in the double digits annually, a faster rate than Hormel's as demand for responsibly raised meat rises. The brand estimates it will make just $340 million in 2015.
About 70% of Applegate's products are "natural" (which the company defines as hormone-free, antibiotic-free, free of artificial ingredients, and starting July GMO-free as well) and 30% are organic.
What 'natural' and 'organic' mean at Applegate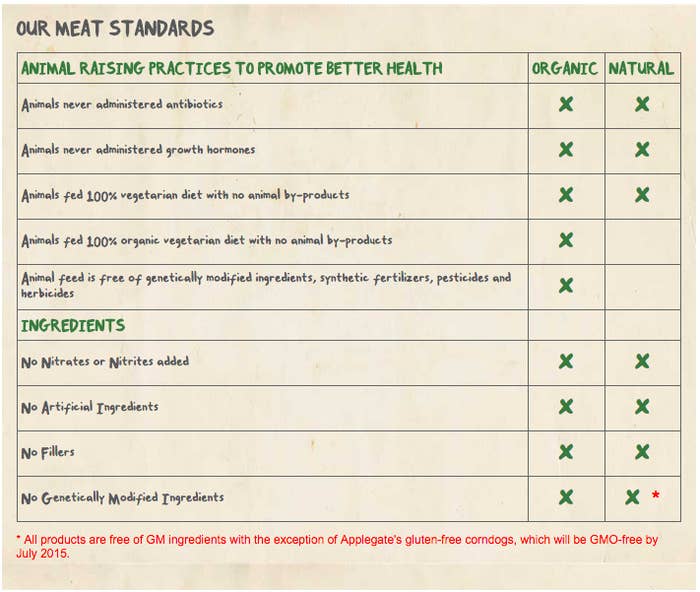 Applegate works with 1,800 farms and makes over 150 products. It also happens to be the number one producer in niche categories like natural and organic sliced deli meat, hot dogs, bacon, dinner sausage, frozen breaded chicken, and frozen breakfast sausage. It is also responsible for the "cleaner wiener" and "peace of meat" messages you may have seen on Twitter.
If demand for these products rises the way Hormel expects , the challenge will be growing the supply of meat raised according to Applegate's standards. Chipotle, for example, has run into problems sourcing enough responsibly raised pork for its growing number of restaurants, and last year it had to start buying grass-fed beef from Australia.
Acquisitions aside, Hormel has been trying to give its products a healthier vibe. On social media, for instance, it has suggested adding kale to its bacon, pairing cauliflower crust pizza with its turkey sausage, and using Skippy peanut butter for a yogurt parfait. The Applegate deal would suggest, however, that this wasn't enough for discerning consumers.