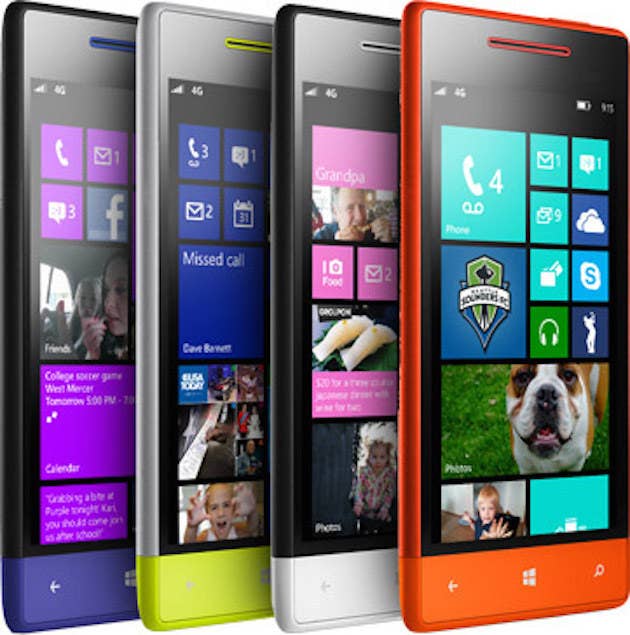 Microsoft is backing down from its attempt to become a major smartphone maker, saying today that it is moving away from efforts to build "a standalone phone business."
The company will cut about 7,800 jobs globally as it trims its smartphone ambitions, and will write down the value of its phone business, which it acquired from Nokia in a $9.4 billion deal last year, by $7.6 billion. "Based on the new plans, the future prospects for the Phone Hardware segment are below original expectations," it said.
The company will also take a restructuring charge of $750 million to $850 million, according to a press release.
"We are moving from a strategy to grow a standalone phone business to a strategy to grow and create a vibrant Windows ecosystem," wrote Satya Nadella, who was named Microsoft's CEO in February 2014, in an email to employees.
The company said will maintain a pared down smartphone portfolio, focusing on its more successful models. "I am committed to our first-party devices including phones," said Nadella.
But today's announcement is another sign the company is drastically cutting back its handset efforts, which have floundered since it acquired Nokia, once the world's largest phone maker. Last September, the company laid off 2,100 employees, after previously cutting 13,000 workers (mostly from Nokia) last July.
Microsoft had a 2.6% share in the smartphone market in terms of unit shipments in the first quarter of this year, according to data compiled by Bloomberg.
In June, former Nokia CEO Stephen Elop left Microsoft, where he had served as head of the company's devices group, responsible for phones, tablet computers and gaming consoles. Elop's division was merged into the company's Windows group.
Among the problems that plagued Windows Phone was that few software developers were willing to devote time to building apps for the fledgling operating system, which has never been a serious competitor to the giant ecosystems built around Apple and Google-driven devices.
Nadella said in the letter that Microsoft's Windows and Devices unit will focus on three types of consumers moving forward: business customers who need "the best management, security and productivity experiences," value phone buyers, Windows fans looking for flagship devices.