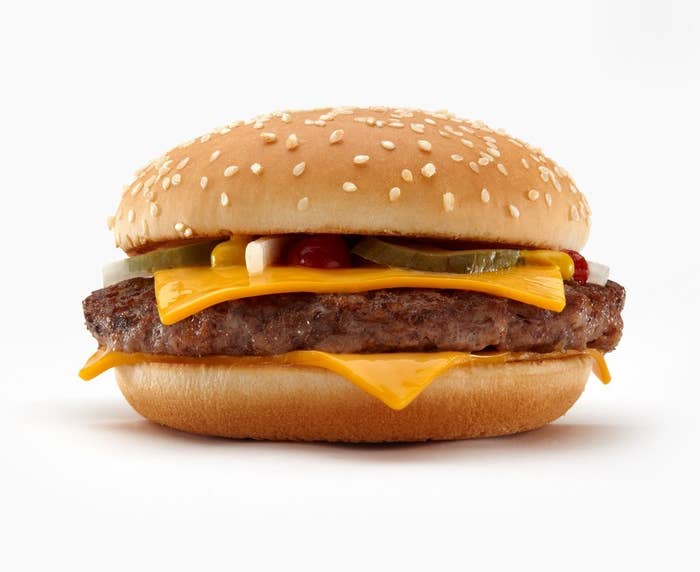 McDonald's is on a mission to get its business back in shape, and it's finally taking another look at its food. Chief executive Steve Easterbrook said at a conference Wednesday morning that as the company makes organizational changes--which were the focus of the new CEO's comments about the turnaround earlier this month--"At a more fundamental level we are recommitting to hotter, tastier food across the menu."
With the burgers, McDonald's will change "the way we sear and then grill our beef so the patties come off juicier," Easterbrook said.
The bread will get some more attention too. A burger bun at McDonald's may be impossibly smooth and round, but it may also seem light, fluffy, almost unremarkable. The company will start having restaurants toast them five seconds longer, which will make them 15 degrees warmer. It may even add some texture and toasty flavor.
"It's the little things that add up to a big difference for our customers," said Easterbrook.
The issue of toasting has come up at McDonald's before. In the 1990s, when the chain was growing rapidly, it stopped toasting the buns altogether, and switched to microwaving its burgers to improve speed. The decline in quality made no one happy. "Operators have complained that consumers feel the untoasted buns are too chewy. Moreover, toasting keeps condiments in place and enhances the taste," the Chicago Tribune reported.
So in 1997, it started requiring new restaurants to install toasting equipment, at a cost of about $7,000 per store. The improvements were part of a new production system it called Made for You, which promised customers that their burgers would be freshly made to order.
The complication that arises from any toasting of buns, of course, is that it increases the risk of burning them, even if the equipment is set on a timer. Hopefully, McDonald's kitchens will avoid situations like these.
These changes are part of McDonald's turnaround plan, which includes customizable burgers alongside a pared down regular menu, new ordering technology like kiosks and apps, and service improvements. It is also emphasizing the "freshness and quality of our products and ingredients," according to a spokeswoman, with improvements to foods already on its menus, as well as new products like Sirloin Third Pound burgers and Artisan Grilled Chicken sandwiches. In the first quarter, global comparable sales decreased 2.3%.