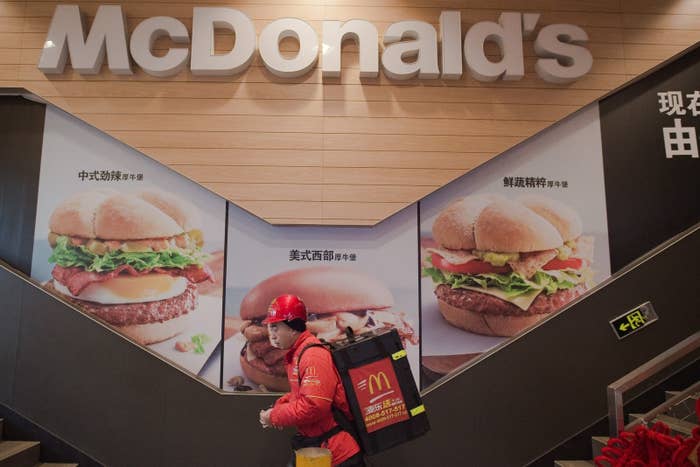 McDonald's is trying to figure out how to keep sales growing as the all-day breakfast boost dies down, and the chain seems to have identified the next big thing: delivery.
The Golden Arches stated in a filing on Wednesday that it is experimenting with different delivery models, including partnering with third-party delivery services throughout the world. "One of the most significant disruptions in the restaurant business today is the rapid increase in delivery," the filing stated. "Coupled with the explosive growth in third-party delivery companies, the landscape has created an exceptional opportunity for growth," according to the document.
"No other food company in the world has this reach and ability to be this convenient to so many customers through delivery," the company said. In McDonald's five largest markets — US, France, the UK, Germany, and Canada — nearly 75% of the population live within 3 miles of a McDonald's. "Because of our extraordinary footprint, McDonald's is uniquely positioned to become the global leader in delivery."

American customers have long dreamed of a day when they wouldn't have to leave their sofa for an Egg McMuffin or Big Mac. The chain has a small home-delivery pilot in Florida.
Fast-food chains like Chipotle and Burger King already offer delivery. Panera says delivery increases a store's sales by about $5,000 each week, and it plans to offer delivery at about one-third of its restaurants by the end of the year.
McDonald's already delivers in some overseas markets like China, South Korea, and Singapore, and its delivery sales were close to $1 billion last year. McDonald's China has tripled its delivery business since launching it in 2008, and last year alone, its delivery business in China grew by 30%.
In its most recent annual report, McDonald's said it is conducting various pilot tests in the US, Europe and Asia and "plans to scale quickly based on results of these pilots." In the US, the chain will roll out its mobile ordering app at the end of the year.
Last year, guest counts at the company's US restaurants declined by 2.1%, although the chain managed to grow comparable sales by 1.7% by increasing the average dollar size of people's orders.