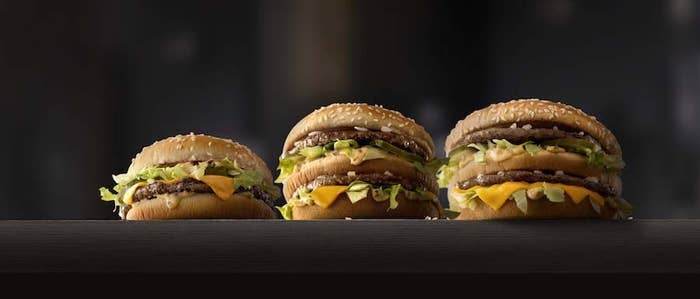 How big should a Big Mac really be? McDonald's is testing various levels of bigness in its iconic Big Mac, and will offer a both a super-sized Grand Mac and a miniaturized Mac Jr. — to "provide customers with additional options to fit their lifestyles," it said in a press release.
The two new sandwiches are being offered in approximately 130 restaurants in the central Ohio area through June 6, as well as in restaurants in Dallas.
The original Big Mac, created in 1967, is two all-beef patties, 1/10th of a pound each, with special sauce, lettuce, cheese, pickles, and onions and a sesame seed bun. It has 540 calories. But is it the right kind of big?
The company did not share future plans for the new burgers. "We're always evolving our menu and providing our customers with new and exciting food innovations and we look forward to learning more from this test," a spokeswoman said in an email to BuzzFeed News.
McDonald's has offered different variations of the Big Mac in Korea, Japan, Germany, Australia, and France. This year, it rolled out the Grand Big Mac and an even larger Giga Big Mac with four patties in Japan. Now, it is bringing its experiments in bigness to America.
The Grand Big Mac is made with two 1/6th-pound patties and two slices of American cheese served on a larger sesame seed bun with lettuce, onions and pickles. The giant burger is a hefty 890 calories.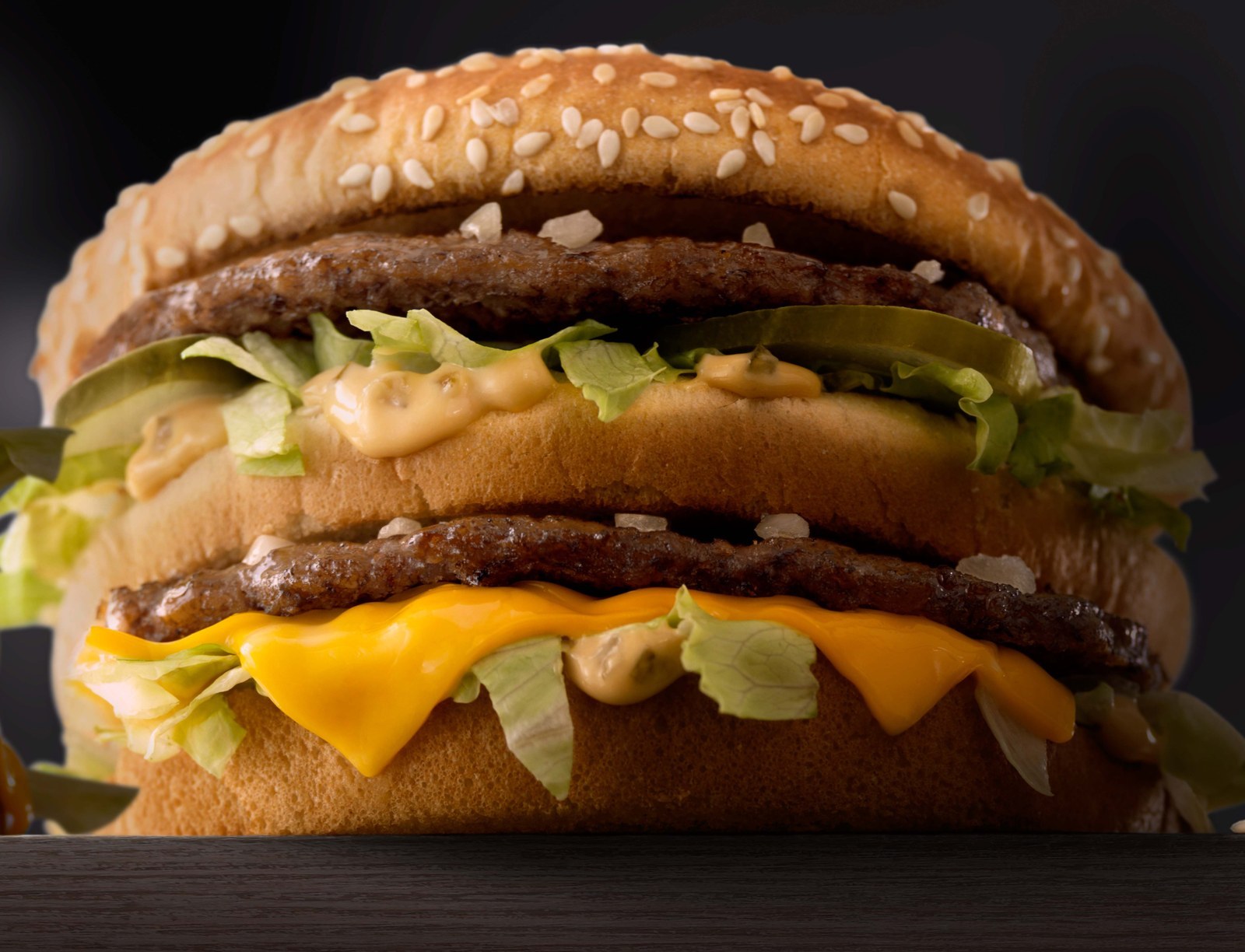 Restaurants will sell the Grand Mac for $4.89.

The Mac Jr., a single-layer Big Mac, is a lighter 480 calories.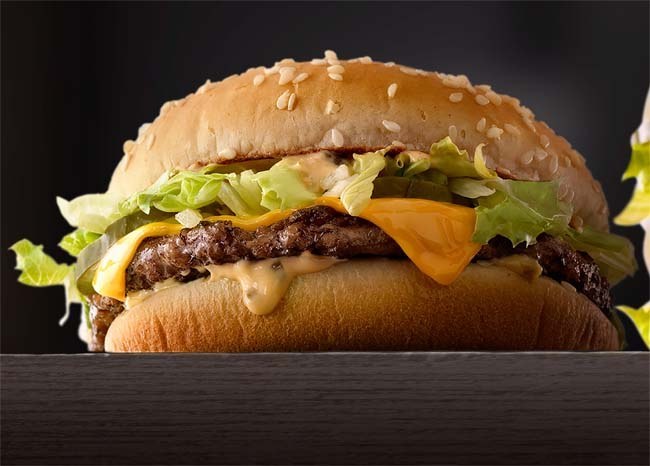 The Mac Jr. priced is priced between $2.39 and $2.59. The chain has focused on value offerings this year, including discount McPick 2 deals and a two for $5 sandwich promotion.

In mid 2015, McDonald's domestic business rebounded from a long slump thanks to new initiatives such as all-day breakfast. In the last three months of 2015, U.S. same store sales rose by 5.7% — the company's best performance in nearly four years.