McDonald's Is Still Struggling Despite Unleashing The Sexy Hamburglar
New sirloin burgers, promoted in ads by a grown-up Hamburglar, didn't attract more customers in May.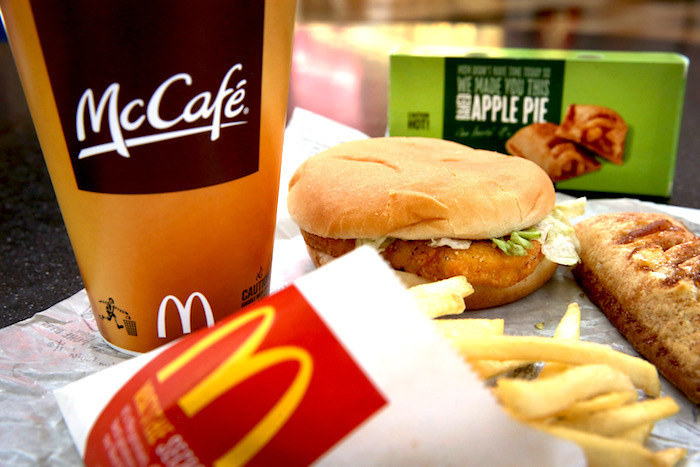 Not even the ambiguously sexy new Hamburglar could help McDonald's combat its downward momentum last month. Comparable sales at stores open at least thirteen months declined 2.2% in the U.S. and 0.3% globally in May.
The decline looks set to drag on. Fitch Ratings expects same store sales to decline by low single-digit percentages in the near term and believes profit margins will contract in 2015.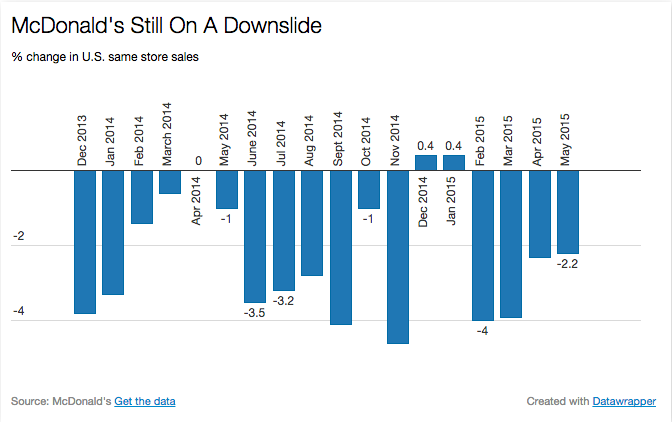 Only restaurants in Europe reported a comparable sales increase in May, up 2.3%. Restaurants in Asia/Pacific, Middle East and Africa also reported a decline of 3.2%.
McDonald's recently launched a line of Sirloin Third Pound Burgers (promoted by new Hamburglar ads) and what it calls "Artisan Grilled Chicken", aiming to boost traffic to stores. Yet restaurant sales continued to slide as the company noted "negative customer traffic and ongoing competitive activity" in the U.S. in its announcement of the dire sales numbers.
Despite a rough start, the chain is sticking with its turnaround strategy, and one again reiterated plans to work on "exciting limited-time menu and value options" and test ways to make the restaurants more convenient, offer breakfast all day, and personalize menu items.
The chain is paring down drive-thru menus to improve speed and is expanding its all-day breakfast test, now in San Diego, to Nashville, the Wall Street Journal reported. Chief executive Steve Easterbrook also recently said that the restaurant is "recommitting to hotter, tastier food," for example by toasting the buns five seconds longer, which will make them 15 degrees warmer.
So far McDonald's franchisees have been unimpressed by the company's plans and are complaining about the costs involved with upgrading the restaurants as well as the cost of adding the technology and systems needed to make custom burgers.