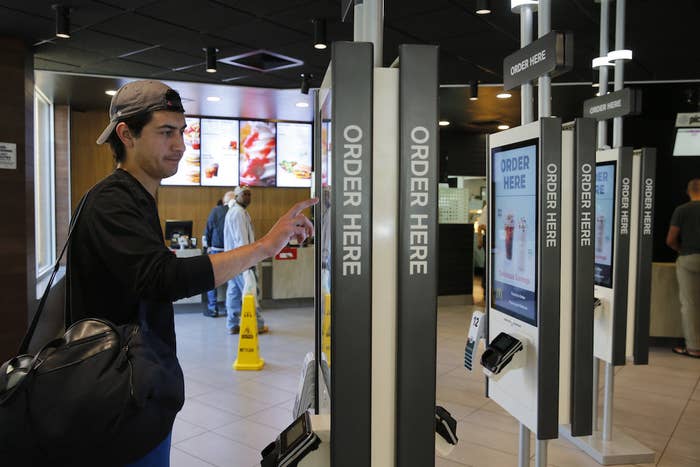 McDonald's will roll out self-order kiosks to 1,000 stores every quarter for the next two years, according to CEO Steve Easterbrook.
The kiosks were already in roughly 3,500 US McDonald's restaurants as of March, or about one-fourth of its domestic stores. They will be in about half of US restaurants by the end of 2018 and in all stores by 2020. McDonald's locations in Australia, Canada, and the UK are even further along in kiosk usage.
Customers who use the kiosks tend to browse the menu and order more, Easterbrook told CNBC this week, adding, "There's a little bit of an average check boost."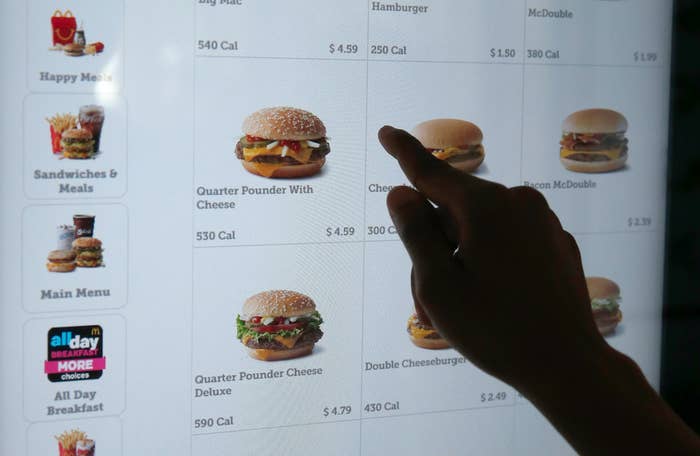 As part of its modernization efforts, the fast-food chain is offering customers alternative ways of ordering, including through kiosks, the mobile app, and delivery through Uber Eats.
McDonald's spokesperson Terri Hickey told BuzzFeed News the redesigned restaurants "still have cashiers — kiosks provide another option for customers to order and pay. We're finding with kiosks, customers tend to feel less rushed, take their time, browse the menu, and often order more."
McDonald's and other restaurant companies are wrangling with rising labor costs in the US as minimum wage hikes take effect in markets around the country. In the first quarter of the year, McDonald's payroll and employee benefits were 30.2% of sales, up from 27.8% during the same period in 2017.
While Hickey did not say roughly how many cashiers are being replaced by kiosks, she said the restaurants are shifting those workers to other roles: "[With] the addition of self-order kiosks, restaurants are transitioning some roles to more customer engaging positions like Guest Experience Leaders and table service."