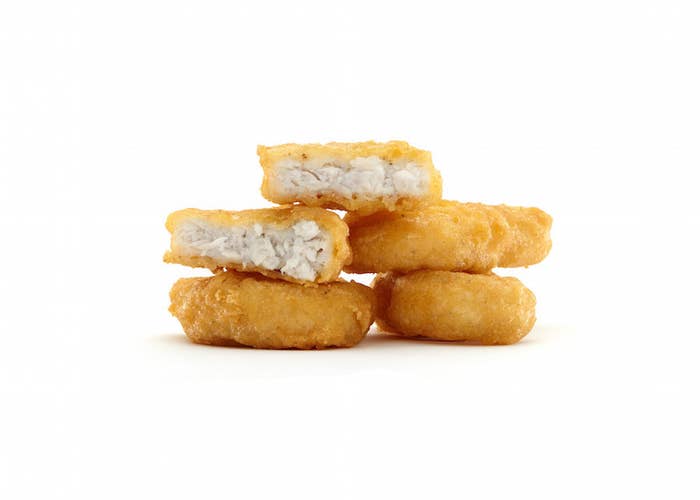 As the Golden Arches tries to sustain its rebound from a U.S. sales slump, the fast-food chain has been experimenting with a number of tweaks to its classic menu of burgers and chicken nuggets.
"We're innovating to address customers' changing demands at every price tier," McDonald's CEO Steve Easterbrook said on an earnings call last week.
Starting in early March, about 140 McDonald's restaurants in Oregon and southwest Washington started testing a new Chicken McNuggets recipe with no artificial preservatives, Crain's reported.
"More than ever, customers care about where their food comes from and how it is prepared," the company said in an emailed statement. "Customers in Portland have responded favorably."
This isn't the only poultry change the company is working on: Last year, it committed to serve chicken without antibiotics important to human medicine by March 2017 in the U.S.
McDonald's said its classic McNugget already is100% white meat chicken with no artificial flavors or colors. A spokesperson declined to provide the ingredients list for the new Portland recipe, saying, "Since this is a test, we're not getting into all the specifics yet."
In case you were wondering, this is what's in a Chicken McNugget now:

McDonald's is also experimenting with chicken wings — again. This time they're back in 285 Atlanta stores until mid-June.
"Mighty Wings" have a bumpy history at McDonald's. The chain's bone-in chicken wings, launched in 1990 and taken off menus in 2003, were brought back nationwide in September 2013.
But customers thought they were too expensive, priced at about $1 each, and they were hard to eat on the go. They were a high-profile flop for McDonald's, and the chain ended up having to clear out unsold wings at a discount by the winter.

The company did not immediately respond to inquiries about why it decided to bring back Mighty Wings this year, and its future plans for them.
These changes come after the chain said it was largely discontinuing McWraps, which were launched in 2013.
Chicken items aside, McDonald's is also tinkering with its classic Big Mac, offering a mini- and super-sized version in stores in Ohio and Dallas until June.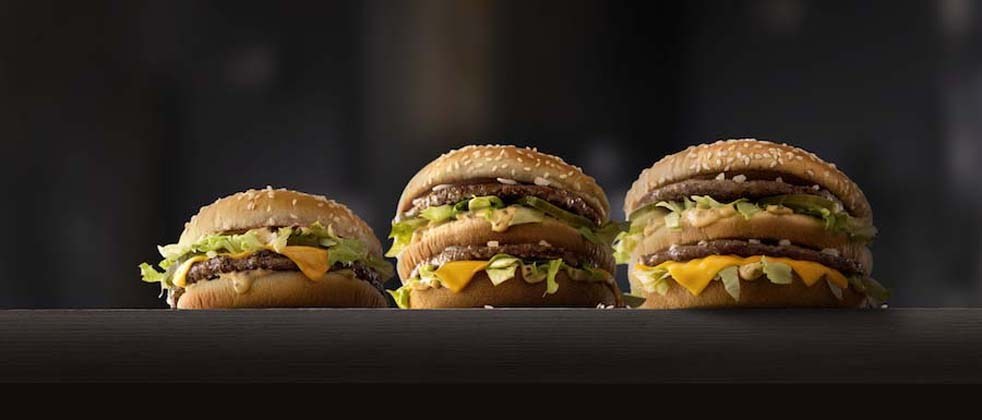 Expect more changes with beef soon as well.
McDonald's has pledged to start using "sustainable beef" this year based on standards developed with World Wildlife Fund and companies like Cargill and JBS.