McDonald's has been testing made-to-order garlic fries called "Gilroy Garlic Fries" in the San Francisco area, as part of ongoing efforts to offer more regional items.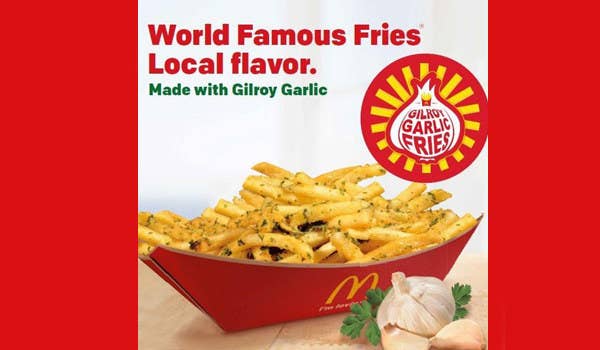 Last year, McDonald's also tested sweet potato fries in Texas. Sweet potatoes are most popular in the south.
Gilroy, a city about 80 miles south of San Francisco, is called the "Garlic Capital of the World," mainly because it's where a lot of American garlic is grown, processed, and shipped. (China is the world's largest garlic producer.)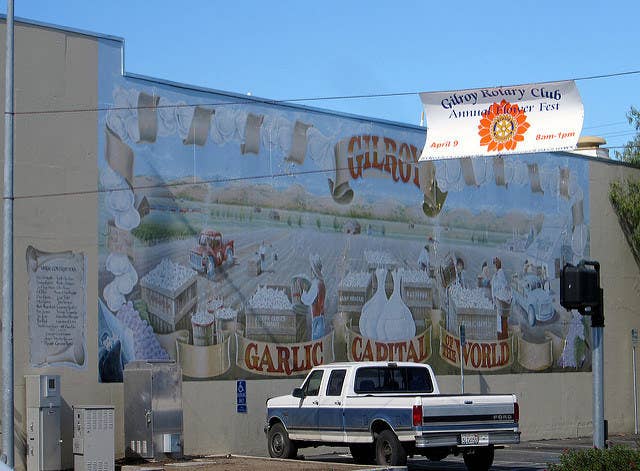 And San Francisco loves garlic fries. AT&T Park also offers Gilroy garlic fries.

They new garlic fries are basically McDonald's regular fries, tossed in a mix of seasonings after they're cooked.
According to McDonald's: "The new fries are made-to-order in McDonald's kitchens where restaurant employees toss French fries in stainless steel bowls with a purée mix that includes ingredients such as chopped Gilroy garlic and olive oil, parmesan cheese, parsley and a pinch of salt."
Did you catch that? They're mixed in bowls, guys.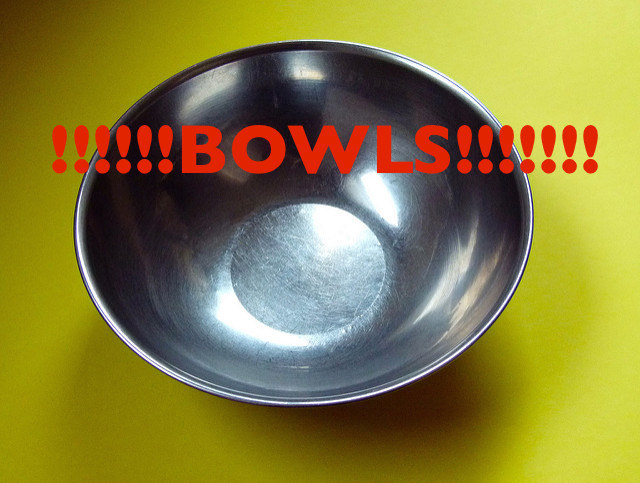 What's also interesting is McDonald's is making the garlic fries to order.
The fast food chain has been offering customers more personalized options lately, including build-your-own burgers, in an effort to serve more desirable foods after a long sales slump in the U.S. McDonald's new garlic fries come in either medium or large, with an additional cost of $0.59 or $0.69, respectively.
McDonald's has previously offered a "garlic parmesan" seasoning pack for customers to add to the fries themselves. The packs also came in "zesty ranch" and "spicy buffalo" flavor. But no steel bowls.
Yet it still seems the U.S. is playing catch up. McDonald's has offered seasoning with "truffle flavor" for its fries overseas. America still waits.
A spokesperson for the chain said the Gilroy Garlic Fries have "only been in test for a short time and customers have responded very favorably." If the test goes well, the chain will offer the garlicy fries in nearly 250 restaurants across the San Francisco Bay Area in August.