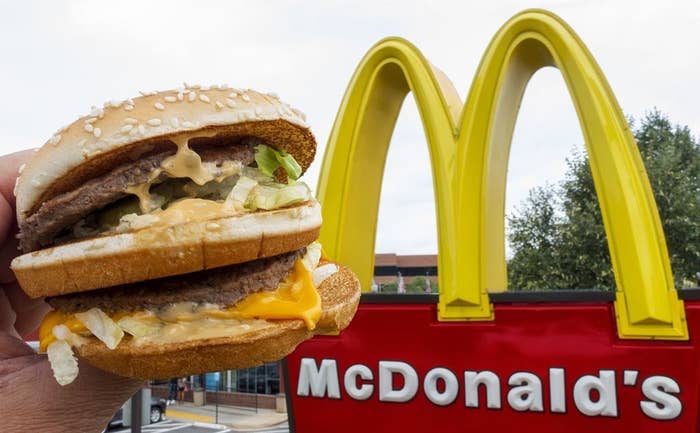 In the latest sign that America's favorite southeast Asian condiment has gone totally mainstream, McDonald's is now testing a Sriracha Big Mac in 126 restaurants in the Columbus, Ohio area.
The burger chain is also offering a Sriracha Mac dipping sauce there, which it had tested earlier this year in custom burgers in San Diego, Seattle, and Los Angeles.
McDonald's, which recently has been tinkering with its iconic menu items to keep customers interested, announced that the Big Mac would be also available in a mini and a grand size for a few weeks in early 2017.
A spokesperson said the use of Sriracha sauce now marks the first time the chain has switched out the ingredients in the sandwich for a new flavor profile.
"This is a milestone for McDonald's," she wrote in an email to BuzzFeed News.
The chain has been updating some of its most popular items as it tries to sustain a sales turnaround in the US. It took out artificial preservatives in the ingredients used in McNuggets; it uses butter instead of margarine now in McMuffins; and the buns used for sandwiches, like Big Macs and Quarter Pounders, are now sweetened with sugar instead of high fructose corn syrup.

The Sriracha Big Mac is just the latest item McDonald's is testing in Columbus, which a spokesperson described as "a hotbed of innovation" for the company.
"We have tested different sized Big Macs, Chicken McGriddles, Mac & Cheese, and All Day Breakfast Happy Meals there," she said.