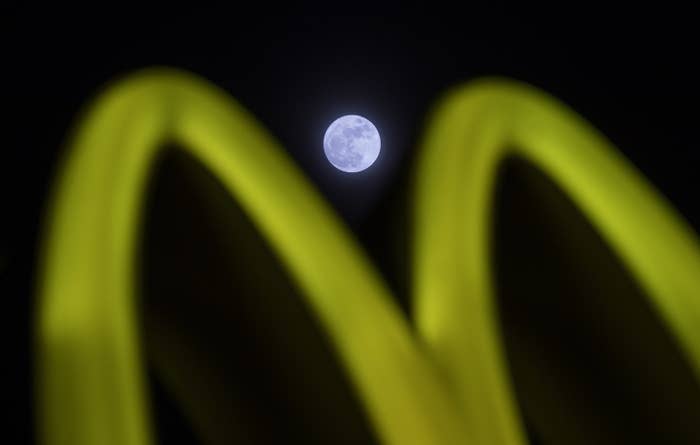 Not only did McDonald's have a tough time maintaining the excitement generated by the 2015 launch of all-day breakfast, it also shrank its US store count by 104 locations in 2016.
The Golden Arches ended the year with 14,155 domestic restaurants, down from 14,259 a year earlier. It's a small change for the world's largest burger chain, but it was the second year it closed more stores it than opened in its home country. It ended 2015 with 91 fewer US locations. The decline comes as McDonald's reduces the number of company-owned stores in favor of franchised restaurants.
A company spokesperson said in an email to BuzzFeed News, "We continued to focus on key elements of our business to strengthen and position us for long-term growth, which included closing a number of underperforming restaurants."
Last year was the fourth in a row that the number of transactions in existing stores in the US declined. The chain plans to remodel its restaurants, and add technology such as kiosks, mobile order and pay, and curbside check-in. It has also been tinkering with popular menu items, for example launching new takes on the Big Mac.
Globally, McDonald's added 374 restaurants in 2016, for a total of 36,899.