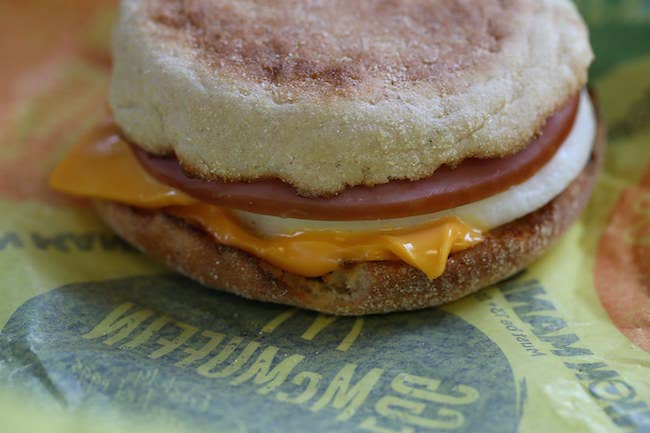 America's breakfast prayers have been answered. On Oct. 6, McDonald's will roll out all-day breakfast nationwide.
The chain's franchisees approved the change last week, and the franchisee leadership council voted it in today. The chain has been testing all day breakfast in select markets this year.
The all-day breakfast menu will be a simplified version of the chain's morning offerings that will include either Egg McMuffins or biscuit sandwiches — depending on the region — and sausage burritos and hot cakes, reported the Wall Street Journal.
McDonald's has been struggling against weak sales in the U.S. The addition of breakfast items to the afternoon menu could help boost sales by 2.5% a year, reported Bloomberg, citing a corporate presentation. Breakfast currently makes up about a quarter of the company's U.S. sales.
McDonald's has held off on offering breakfast all day despite repeated requests from consumers, because it would complicate kitchen operations. It will also require an investment in equipment by restaurant owners ranging from $500 to $5,000 per restaurant, depending on what they already have, the Journal reported.
The demand is clear, however. A survey by market researcher Instantly showed that among consumers who eat fast food for breakfast, 72% believe breakfast food should be offered all day.
The people have spoken.