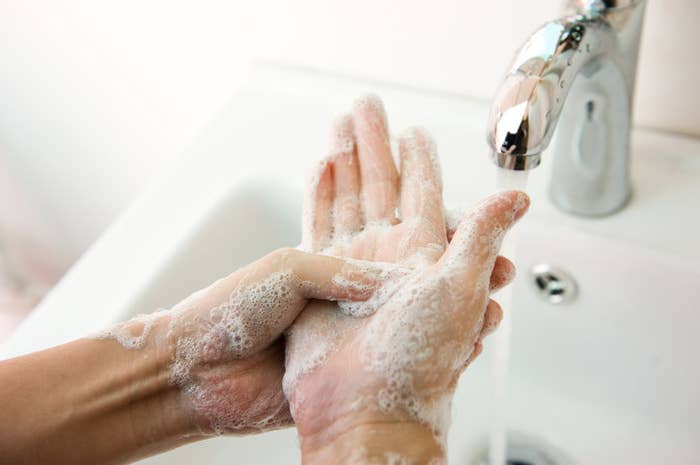 It's time to say farewell to the old guard of antibacterial soaps.
In a new rule issued on Friday, the U.S. Food and Drug Administration declared that antibacterial soaps can no longer be sold if they contain any of a list of 19 now-forbidden ingredients, including triclosan (used in liquid soaps) and triclocarban (used in bar soaps).
While the FDA does not maintain a list of products with these ingredients, popular products like Cetaphil Gentle Cleansing Antibacterial Bar, Safeguard bar soap, and Cuticura antibacterial bars still list triclosan and triclocarban as ingredients.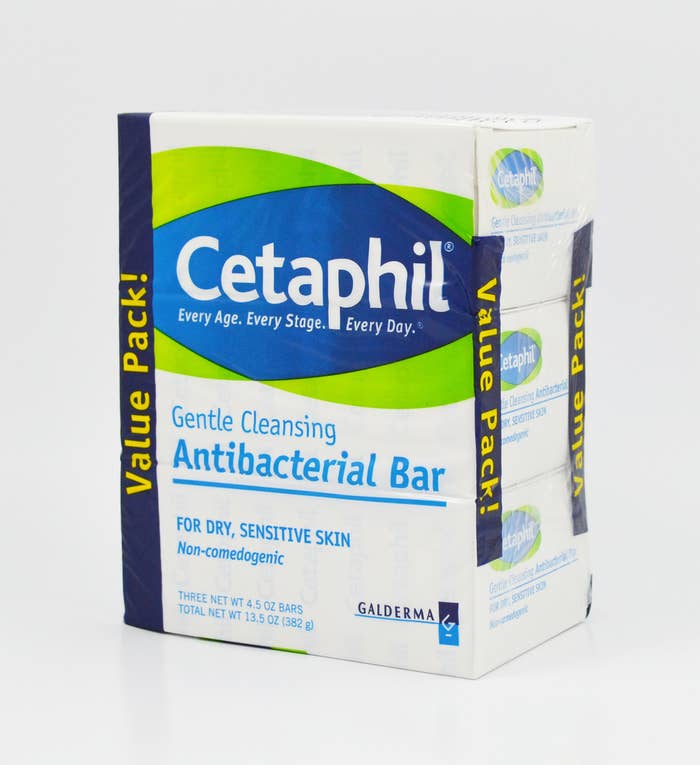 "Companies will no longer be able to market antibacterial washes with these ingredients because manufacturers did not demonstrate that the ingredients are both safe for long-term daily use and more effective than plain soap and water in preventing illness and the spread of certain infections," the FDA said.

The rule does not affect hand sanitizers or wipes, or products used in health care such as hospitals and nursing homes. Companies will have one year to remove these antibacterial soaps from the market or reformulate them, although many have already been phasing out the ingredients.
Safeguard maker Procter & Gamble said in an email to BuzzFeed News, "P&G removed triclosan from our products a few years ago. In the U.S., we only have one Safeguard bar soap that contains triclocarban selling through remaining inventory and will be completed well ahead of the FDA deadline for removal."
Brands like Dial and Softsoap now instead use three ingredients — benzethonium chloride, benzalkonium chloride, and chloroxylenol — which are not covered by this FDA rule.
In 2013, the regulator issued a proposed rule asking manufacturers to provide it with data on the safety and effectiveness of ingredients like triclosan and triclocarban, including clinical studies showing these products were superior to non-antibacterial washes in preventing human illness or reducing infection.

In the following years, "either no additional data were submitted or the data and information that were submitted were not sufficient for the agency to find that these ingredients are Generally Recognized as Safe and Effective," according to the release.
The American Cleaning Institute in a statement said, "Manufacturers are continuing their work to provide even more science and research to fill data gaps identified by FDA."

The FDA's proposed rule came after data suggested that long-term exposure might lead to bacterial resistance or have hormonal effects. Research by the Environmental Working Group, an advocacy group, found companies using triclosan — which is also used as a pesticide — in many soaps and even in toothpaste.

"Nine years ago we found it at disturbing levels in San Francisco Bay," said Ken Cook, co-founder and president of EWG, in a statement. "Worse yet, EWG studies detected the stuff in breast milk and in bodies of teenage girls."
For now, "wash your hands with plain soap and water," the FDA recommended. "That's still one of the most important steps you can take to avoid getting sick and to prevent spreading germs."