I am trapped in a toxic relationship with Love Is Blind, Netflix's Emmy-nominated reality series (yes, seriously, for Outstanding Structured Reality Program in 2020 and 2022, and Outstanding Casting for a Reality Program in 2020), which begins its fourth season on Friday. I find the premise of the show — that true love leads to a quick marriage — absurd. I think people are genuinely hurt through this process. And yet I keep watching, selfishly hoping to be swept away by onscreen romances that I know in my heart have the slimmest chances of bearing out in the real world.
After a messy third season in Dallas, hampered by a cast of some deeply unpleasant and immature characters, Love Is Blind's fourth season features singles living in Seattle who are, overall, more likable. With each episode, however, you see the couples start to realize the magnitude of what they're being asked to do: marry someone they met just a few weeks ago, despite their doubts, despite their families' wishes, and despite the need to suddenly uproot their lives. The odds are stacked against them, and this season leans more heavily into that tension than before.
The cast includes Zack, a quirky criminal defense attorney who said he's been judged for the way he grew up (his mother was a stripper); Brett, a mellow designer who picked up drawing as a low-income kid and landed a job at Nike without a college degree; Kwame, an animated sales development manager and former soccer player from Ghana; Marshall, a marketing manager who had demanding parents and describes himself as emotional and sensitive; and Paul, a rational-minded environmental scientist who said Love Is Blind is a "surprisingly sound" experiment. The women include Chelsea, a pediatric speech pathologist with a manner that's both shrewd and direct; Tiffany, a successful recruiter who likes to defy expectations and is worried about finding a partner at age 36; Jackelina, a fun, sassy dental assistant who had "hard" parents; and Micah, a bubbly marketing manager who calls herself an empath. On the whole, they seem more mature and developed than the Dallas crew, although they are not without their flaws.
The odds are stacked against them, and this season leans more heavily into that tension than before.
The usual conflicts unfold in Season 4. In-person chemistries disappoint compared to the fiery connections felt in conversation. Someone fails to move on from a connection they made in the pods and flirts behind their partner's back when they finally all unite at a resort in Mexico. People grapple with the hurtful knowledge that they were not their partner's first pick. As a viewer, there's a sense now that these relationships peak in the pods, before things get real; the emotional fireworks at that early stage are the show's greatest strength, and I love watching people develop a strong rapport by talking alone. But so many things go downhill from there. One of the big twists Netflix teases in the trailer is that one of the singles realizes he proposed to the wrong person and decides midseason to propose to someone else, forcing her to choose whether to let him back into her life after he dumped her in the pods.
That curveball aside, the fact that many of the same tensions pop back up season after season reflects either a lack of creativity on the part of producers or, more likely, a fundamental problem with the parameters of the show. Love Is Blind holds singles in speed-dating jail for 10 days and then slingshots them onto the fast track to marriage. But there's no way to judge whether you are compatible life partners during a 38-day shooting schedule that is completely detached from reality.
During the vacation in Mexico, Jackelina has an intense emotional breakdown; it's not clear exactly what it is about. "I'm thinking about home. I'm thinking about my people. I'm thinking about work," she says in her confessional. "A real commitment to me is loving my family even though my family ain't perfect. And I'm scared that I'll lose him, that I'll push him away." Sobbing, Jackelina locks herself behind a door in the hotel room and tells fiancé Marshall, "Home will always be into play for me. I think this place right now is just temporary." Marshall assures her, as best he can, that he is there for her, but they are, ultimately, still people who have known each other for a little more than a week. Her inability to cope with this overwhelming experiment is arguably more relatable than his unflinching optimism, which is as kind as it is baseless.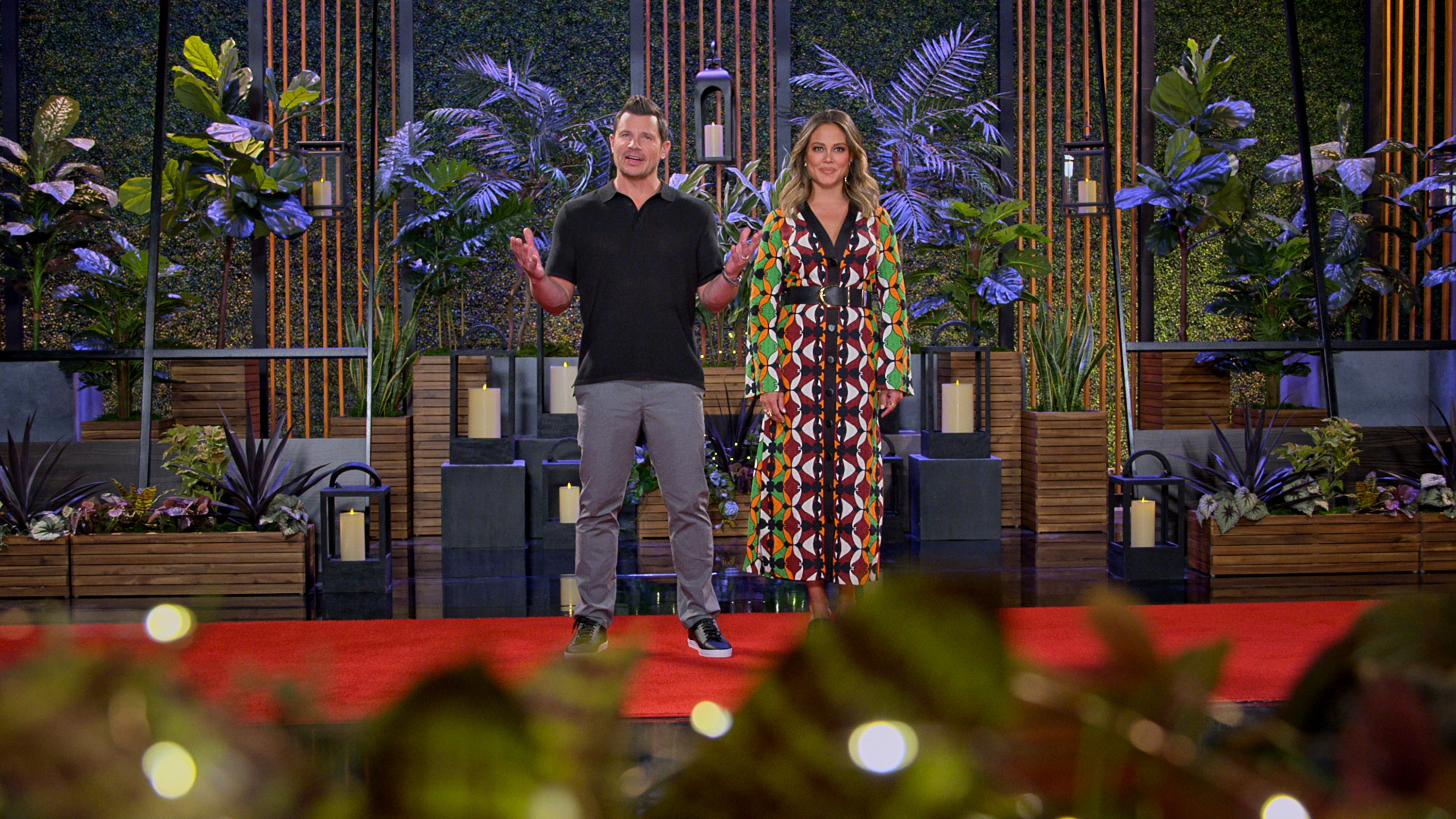 The producers voyeuristically document the turmoil the cast endures facing the impossible task of finding someone you'd marry in six weeks, and it makes you skeptical about the intentions of a show that purports so ardently to be more "authentic" than the rest, yet still seems committed to drama. Love Is Blind reliably includes at least one person each season who seems atrocious, presumably because the producers think there's a narrative advantage to having a villain. This season, business owner Irina shows up as a mean girl who treats people's emotions with reckless disdain. The show engineers more drama in Season 4 by casting individuals who must decide whether their new relationships are worth settling down in Seattle for, even after SK and Raven struggled with long-distance partnership in Season 3. It doesn't feel like the show has its participants' best interests at heart.
I don't yet know the outcomes of Season 4's couples, but inevitably, there are people on Love Is Blind who just can't go through with it — every season has its dropouts both before the weddings and at the altar. As audiences become more familiar with the format and its pitfalls, gushy, wide-eyed couples who get married — despite significant reservations — now seem even more naive. Three years in, there are four surviving couples from the Love Is Blind franchise: Season 1's Lauren and Cameron (fan faves and the reason many people still come back to the show) and Amber and Barnett (less popular). From Season 3 there are Alexa and Brennon (which got complicated) and Colleen and Matt (Colleen recently said she doesn't wear her ring and they didn't feel sure enough about each other after a year of marriage to move in together). None of the couples from Season 2 are together.
The magic of Love Is Blind has faded.
The show often frames walking out as a disappointment, a selfish act, and a betrayal of their partner, but as we see more couples go through the experiment, expecting any of these people to follow through to a vow seems like a flawed conceit. After Season 3 wrapped, SK and Raven continued to date, but later broke up after he was allegedly caught cheating. It's no fairy-tale ending, but they at least were able to put their relationship to the test in the real world — without the cameras, without an audience, without a deadline — before making a big commitment.
When Love Is Blind first premiered in early 2020, many of us were stuck at home, trying to adjust to the isolation of pandemic life. It was a moment uniquely suited to seeing people seek out connection and love in the solitude of a pod. But the moment is different now. Many of us don't have to be alone anymore. Marriages on the show didn't work out. The magic of Love Is Blind has faded.
"After everything that went down in Season 3 I don't think I could ever take this show seriously," one viewer commented in the trailer for the new season. "It's all Lauren and Cameron's fault why I'm addicted!! Still trying to chase that 'high'!" wrote another.
With each season, I increasingly wished Love Is Blind was a dating show instead of a marriage show. It has clearly established that people do fall in love sight unseen, but what follows — seeing new couples get cornered into a decision to either get married or leave the altar in tears — seems like an incredibly cynical and cruel portrayal of what love is. And that's not what I came to the show for. ●