Keurig is giving up on its attempt to sell a soda maker, less than a year after launching its splashy "Kold" device in partnership with Coca-Cola.
Kold was a disaster, at least in its first iteration launched last year: It was big, expensive and slow, taking more than a minute to produce a single 8-ounce cup of soda. In announcing the end of the device, Keurig said it would issue full refunds to anyone who bought it.
"Our initial execution of Kold did not fully deliver on [consumers'] expectations, particularly around size, speed, and value," a Keurig spokesperson told BuzzFeed News in an email. The company will "incorporate our learnings into future beverage systems."
Keurig said Tuesday that it will lay off over 100 employees, mainly those who work in manufacturing Kold pods and related support staff, reported Vermont Business.
The Kold pods — which contained weird "karbonator" beads made of a porous, aluminosilicate mineral — will only be available while supplies last.
The beads "have tiny porous spaces, like a sponge, that can hold onto carbon dioxide, the very same CO2 that is used to carbonate seltzers, sodas, and other sparkling beverages. When moistened with water in the drinkmaking process, the beads release the CO2, which then travels to the chiller to mix with the beverage water," Keurig explained in an email to BuzzFeed last fall.

The Kold machine was launched last September in partnership with Coca-Cola, which held a 17.4% stake in Keurig at the time. But it was troubled from the start.
Kold crashed head first into several difficult trends. Soda consumption in the U.S. has been steadily declining, and even sales by SodaStream, the success story of the home-brew soda world, were falling. Then there was the cost: $299 to $369 for the Kold machine alone, and $0.99 to $1.29 for a single pod that made an 8-ounce drink.
By November, the company admitted that the Kold was too big, too expensive, and didn't offer enough variety in terms of beverage size and selection. Execs told investors it planned to invest in the product "only as the marketplace success dictates."
Meanwhile, sales of Keurig's single-serve coffee brewers had been declining for several quarters.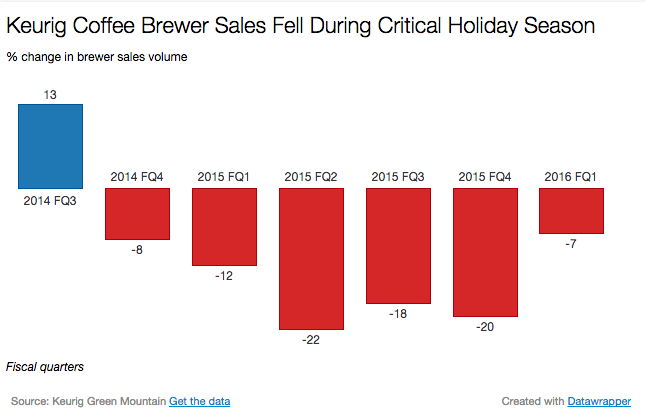 By December, the troubled company announced it was being acquired by a group of investors led by JAB, a European company that also has controlling stakes in Peet's Coffee and Caribou Coffee.
Coca-Cola said it would sell its stake in Keurig as part of the deal.
In March, JAB completed the acquisition and soon after named a new CEO to replace Brian Kelley, the former Coca-Cola executive who took the top job at Keurig in 2012. As Kelley had ushered the launch of Kold, his departure raised questions about the future of the soda machine.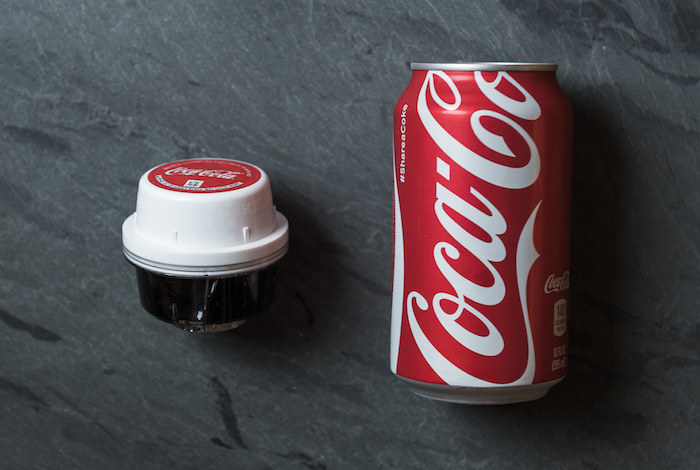 Reviews for the Kold machine on Amazon.com fell from a 3.3 out of 5 rating last November to 3.2 today.
Before Tuesday's announcement, the machine was no longer available on Walmart's site.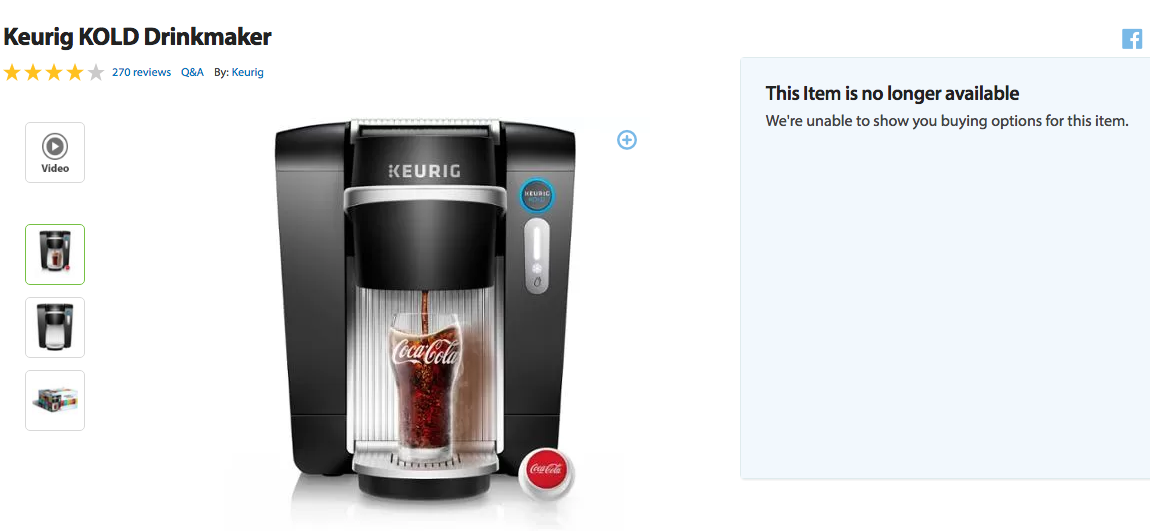 Keurig will continue selling all the remaining pods on its own site at a discount.
Goodbye, Kold. It's been chill.