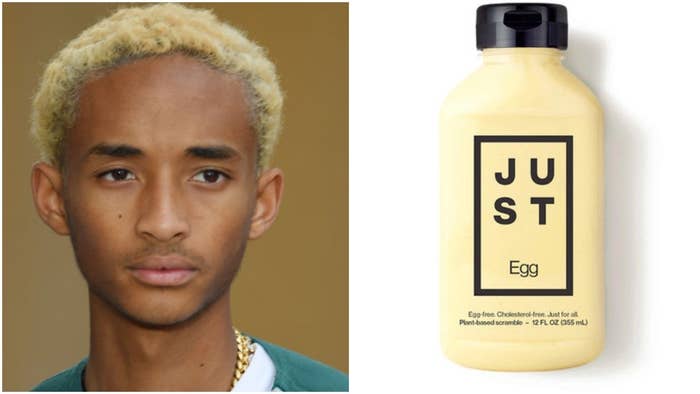 There's an epic legal battle going on between a bottled water brand called "Just," cofounded by multitalented person Jaden Smith, and another company also called "Just" that makes vegan versions of foods like mayonnaise, cookie dough, and eggs — and it just got even hotter.

Smith's Just Water sued the vegan Just brand last summer because there can be just one Just in this world, people. And now, the vegan Just brand is fighting back with its own claims against Smith's Just.

TL;DR: Smith's Just filed a trademark application in 2012 for "Just" in relation to a wide range of food products and was granted the trademark for water in 2016. The vegan Just, founded in 2011 originally under the name "Hampton Creek," sold a product called Just Mayo. It was a simpler time, and the two companies got in contact and each agreed to specific uses of "Just" to avoid consumer confusion.
Both claimed their companies had do-gooder intentions — Smith's Just said its water was sustainably sourced and came in a more eco-friendly paper bottle, and the vegan Just offers alternatives to animal agriculture. But that was before the great war began and the do-gooders started to accuse one another of wrongdoing.
In 2017, Hampton Creek underwent a big rebranding as Just (and legally became Just, Inc. this year), with a redesigned website and logo. Although the two companies had agreed to peacefully coexist, Smith's Just brand felt Hampton Creek's new branding crossed the line.
"In this more recent redesign, Hampton Creek depicts JUST in capitalized, sans serif letters, even more similar to the manner in which Just Goods uses the JUST mark," Smith's Just brand stated in a complaint when it sued the mayo maker for infringing on its trademark.

Back in May, Smith tweeted about the feud to his 7.8 million followers.
And this month, the vegan Just brand (formerly known as Hampton Creek) claimed in court filings that Smith's Just makes water, but is trying to hog the "Just" trademark by rushing to bring other products to market, like Just olive oil, Just granola, and Just yogurt-dipped rice cakes, which it alleges were produced in a slapdash manner. The vegan Just brand's lawsuit alleges that Smith's Just products have inaccurate organic, non-GMO, and kosher labels on its granola, that it claims yogurt as an ingredient in the rice cakes where there is none, and "slapp[ed] a sticker on to a third party's olive oil product." These three products are sold as new "Innovations" from shopjustwater.com for $11.99 for the olive oil, $5.99 for the rice cakes, and $7.99 for the granola.

Smith's Just "has made fraudulent misrepresentations as to the source, quality, and authenticity of its products," the vegan Just claimed.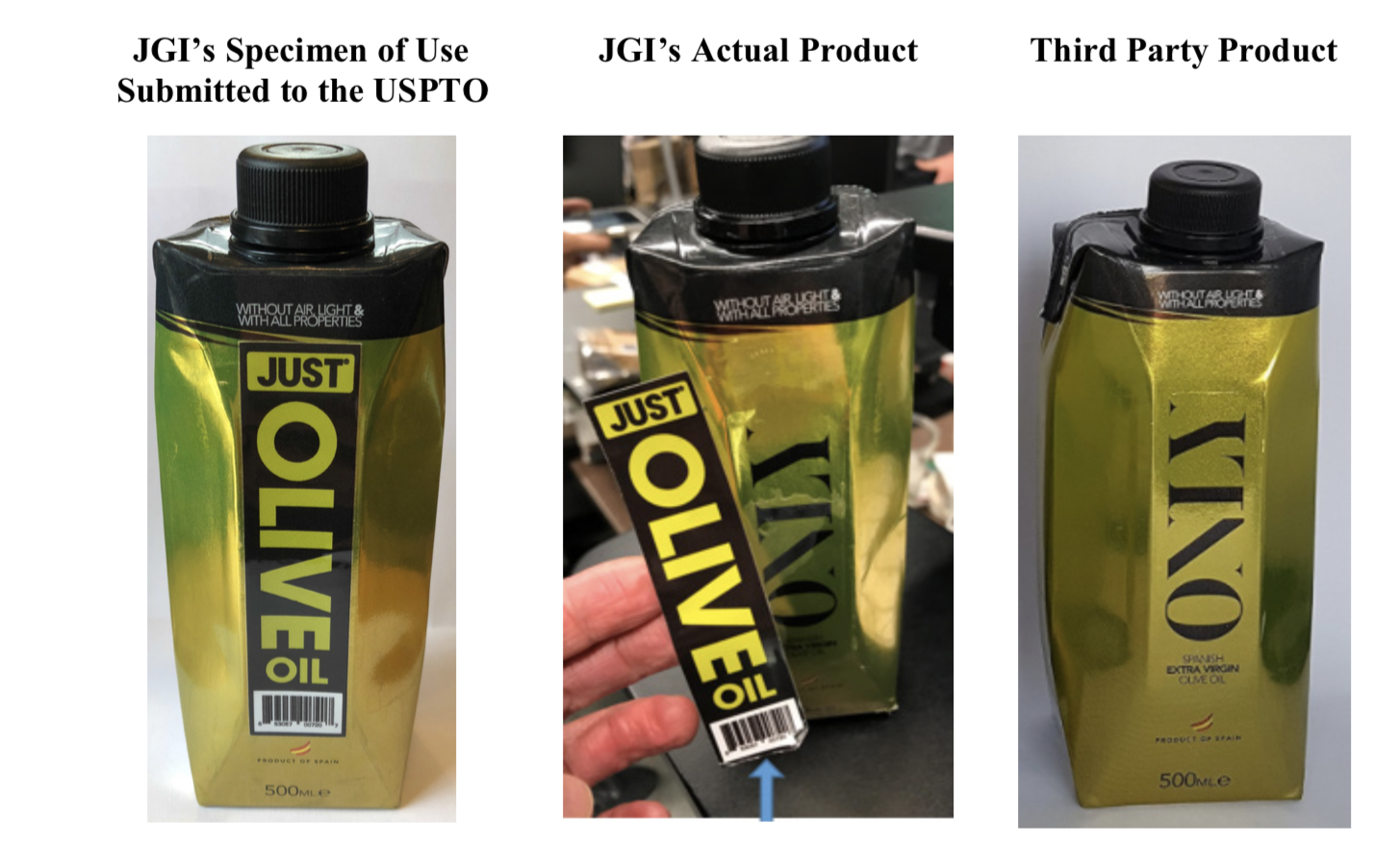 They're not entirely wrong. Lawyers for Smith's Just brand told BuzzFeed News that, in fact, there is no yogurt in the rice cakes, that it was a labeling error, "and we are fixing the labels."
As for the removable label on the olive oil, the lawyers said this is a "common practice as companies develop their businesses" and that private labeling, in which one company manufactures a product for another brand, "is perfectly acceptable with the Trademark Office and in the marketplace." As for the granola, they said it is both organic and non-GMO and was produced in a kosher-certified facility.

Smith's Just said in a statement: "Hampton Creek is trying to besmirch JUST Goods in its counterclaims to deflect from its intentional breach of the contract the parties have and from its intentional infringement of our rights."
The vegan Just declined to comment for this story. In recent history, the company has had to deal with a series of controversies, including an inquiry by the Securities Exchange Commission and the Department of Justice over whether a program to buy back its products was aimed at boosting numbers and duping investors, which was later dropped; losing its distribution at Target; a lawsuit from Hellman's Mayonnaise maker Unilever over whether a vegan product could be called "mayo," which was later dropped; and a big board shakeup.
As its similarly named competitor tests demand for olive oil, granola, and rice cakes, the vegan Just brand plans to launch a lab-grown meat product later this year.