It's graduation time! YAY! What an Achievement, Grad! Oh, the places you'll go! Except, really, you're just full of dread. Because it's time to embark on the soul-crushing process of finding a job.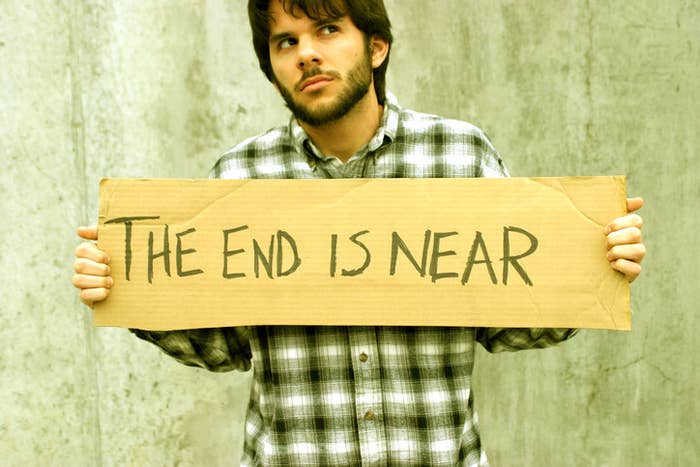 But, fear not — there's good news. It's actually a great time to be job hunting. In fact, there are a record number of job openings now, and more openings than there are people looking for jobs, which is historically awesome.
"We're already at a historically long stretch of job growth — and we're seeing no signs of slowing down," said Martha Gimbel, director of economic research at the job site Indeed.com.
There were 6.7 million jobs versus 6.3 million unemployed people at the end of April, according to the most recent data available from the Bureau of Labor Statistics, released this week. There have been more openings than job seekers since March, and this is the best it's been since the government began keeping track of this stuff in 2000.
"It's been a long time since workers have seen an economy like this one," said Gimbel. The unemployment rate is just 3.8%, compared to 9.4% in May 2009 — and it's only been this low twice since 1969, now and in April 2000. "Workers are seeing more opportunities than in many years. Job switchers also tend to see bigger wage increases than those who stay in their job — and that difference has been trending up."

But what kinds of opportunities are out there? Quite a range, it turns out. According to data from the job site Indeed.com, the job categories with the most openings now are: medical nurse, management, driver, retail, and food.
"As always, more educated workers are seeing more opportunities in the labor market," Gimbel said, but job seekers are searching for terms like "full time," "9 to 5," and "hiring immediately" on Indeed, "which suggests those who were not already in a full-time job now see more opportunities," she said.
As for pay, Gimbel said overall wage growth has yet to pick up meaningfully, even in this labor market, but said "the major source of wage growth tends to be finding a new job." With so many employers looking to hire now, it's not a bad time to go out and try to get a raise.