Whole Foods has been running splashy sales on all of its excessively pricey foods since it was acquired by ruthless price-chopping overlord Amazon earlier this year, and never has this been bigger news than the week before Thanksgiving. It's still not Aldi-level cheap, but shopping at Whole Foods may no longer require your whole paycheck, as Amazon sets out to erase its new plaything's evil nickname.
Let's start with the main event — turkeys, which are now $2.49 a pound, or $3.49 if you want an organic bird. This means you can get a 12-pound turkey at Whole Foods for the low LOW price of $30 to $42. (FWIW, Kroger is selling turkeys for $0.59 per pound for loyalty card shoppers, and Butterballs at Aldi are $0.99 per pound.)
This organic stuffing is $0.99 cheaper this week, at $3 per bag.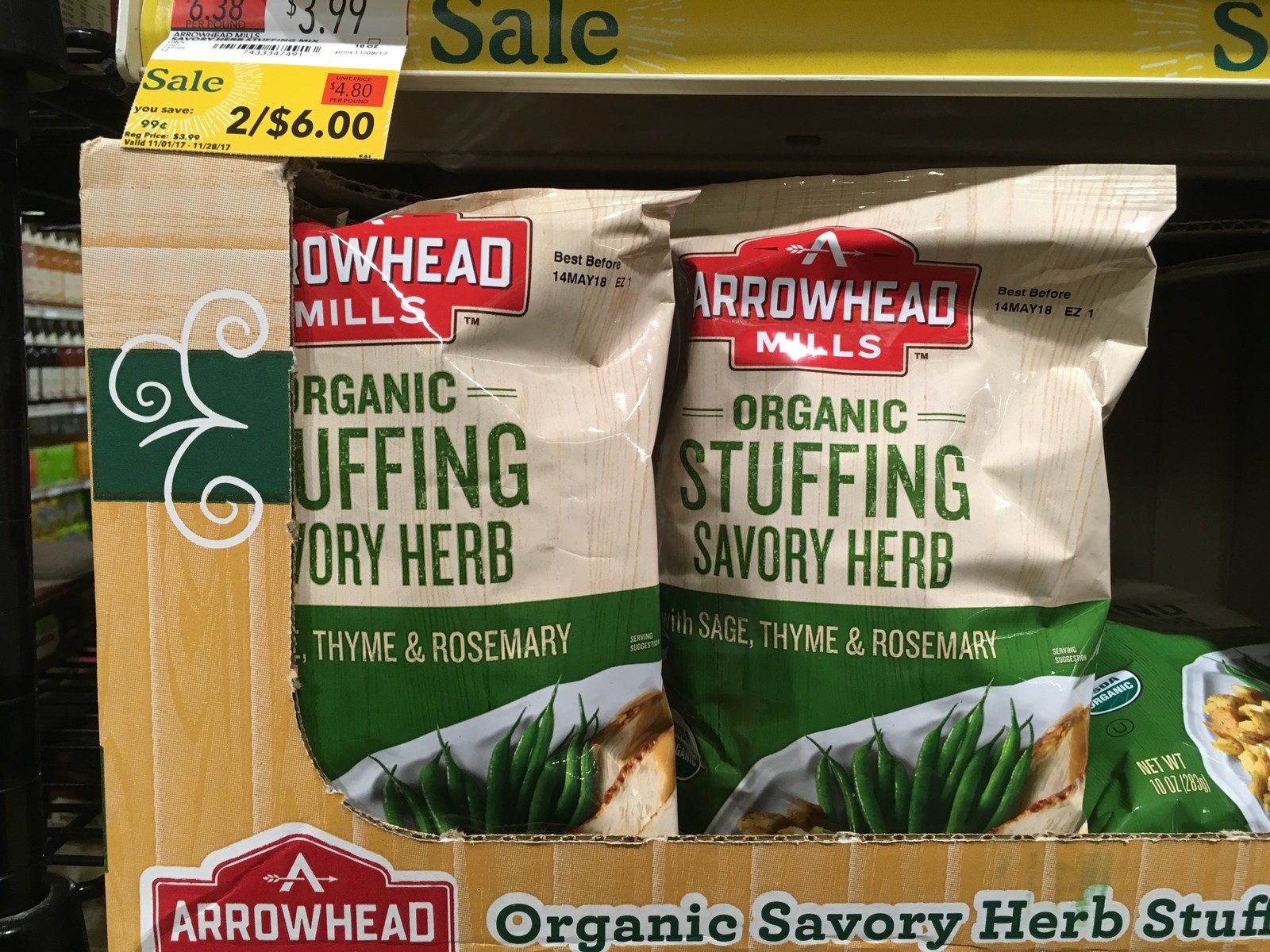 While a bag of gluten-free stuffing is now $6.99 at Whole Foods, after the $2 discount. Aldi has a gluten-free stuffing for $2.89 per bag.
Locally grown cranberries are 15% off in a New York Whole Foods.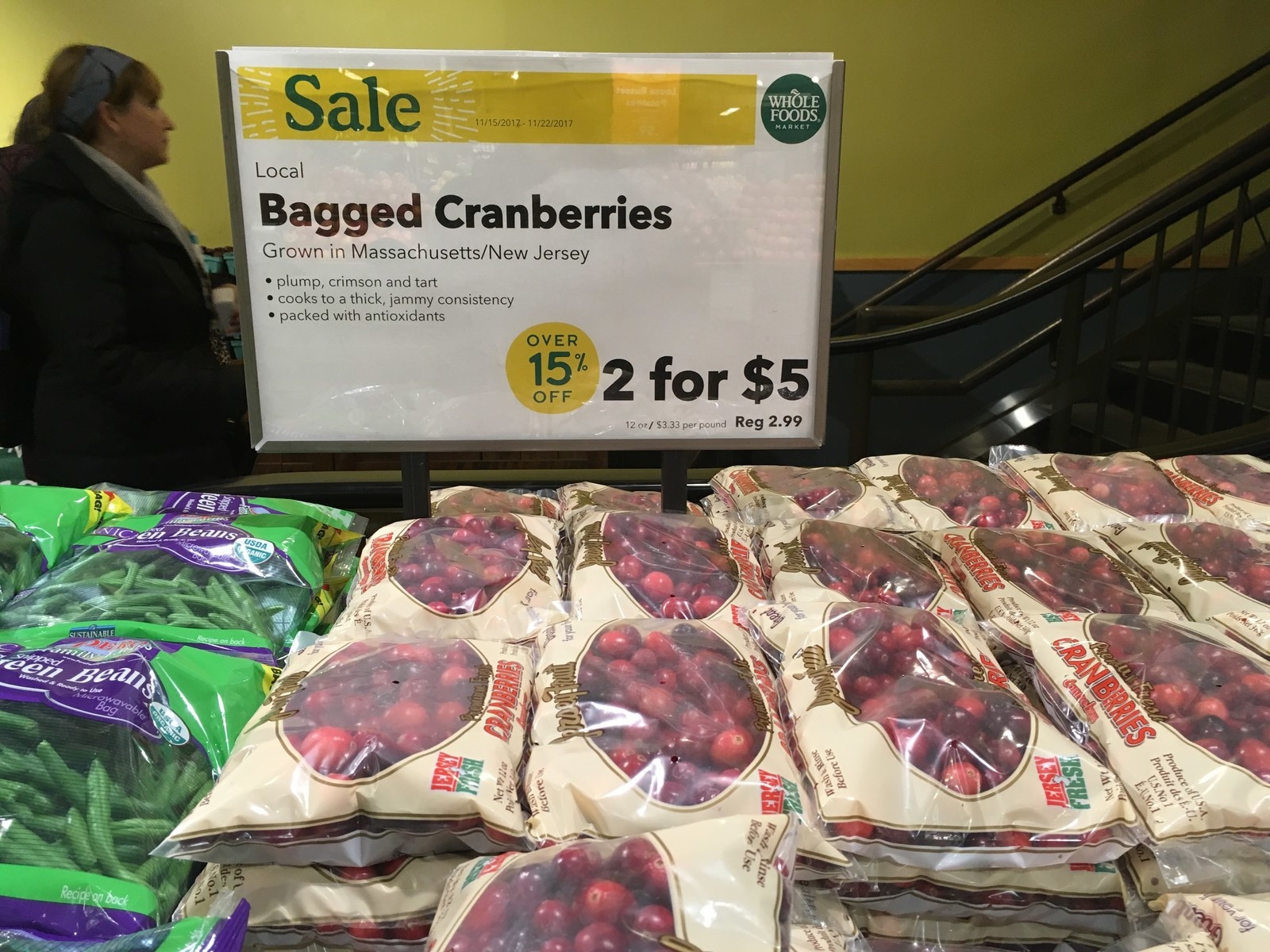 And turkey gravy is $0.49 off at $2.50 per box.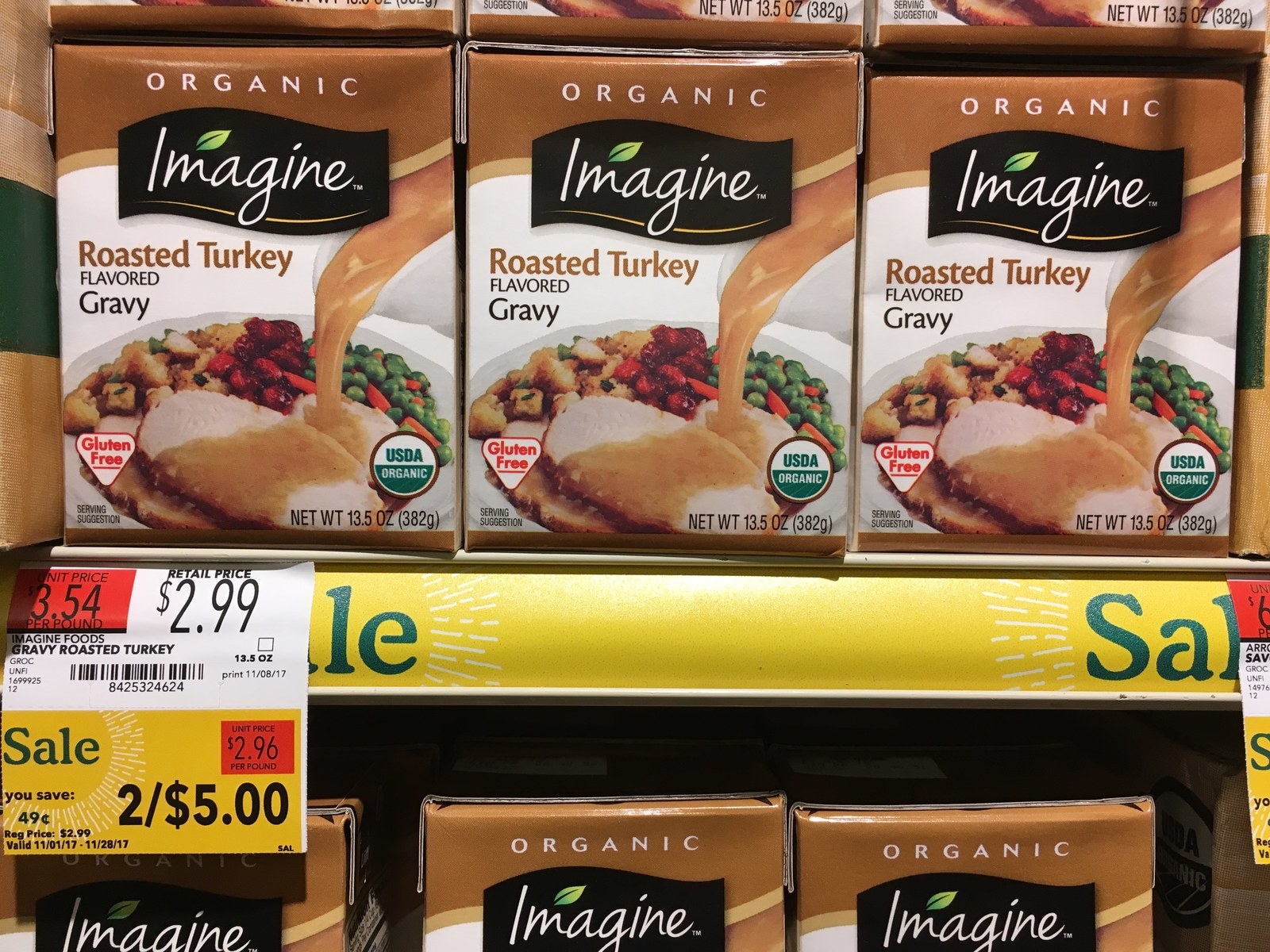 Cornbread mix at $2 per bag is discounted by 33%.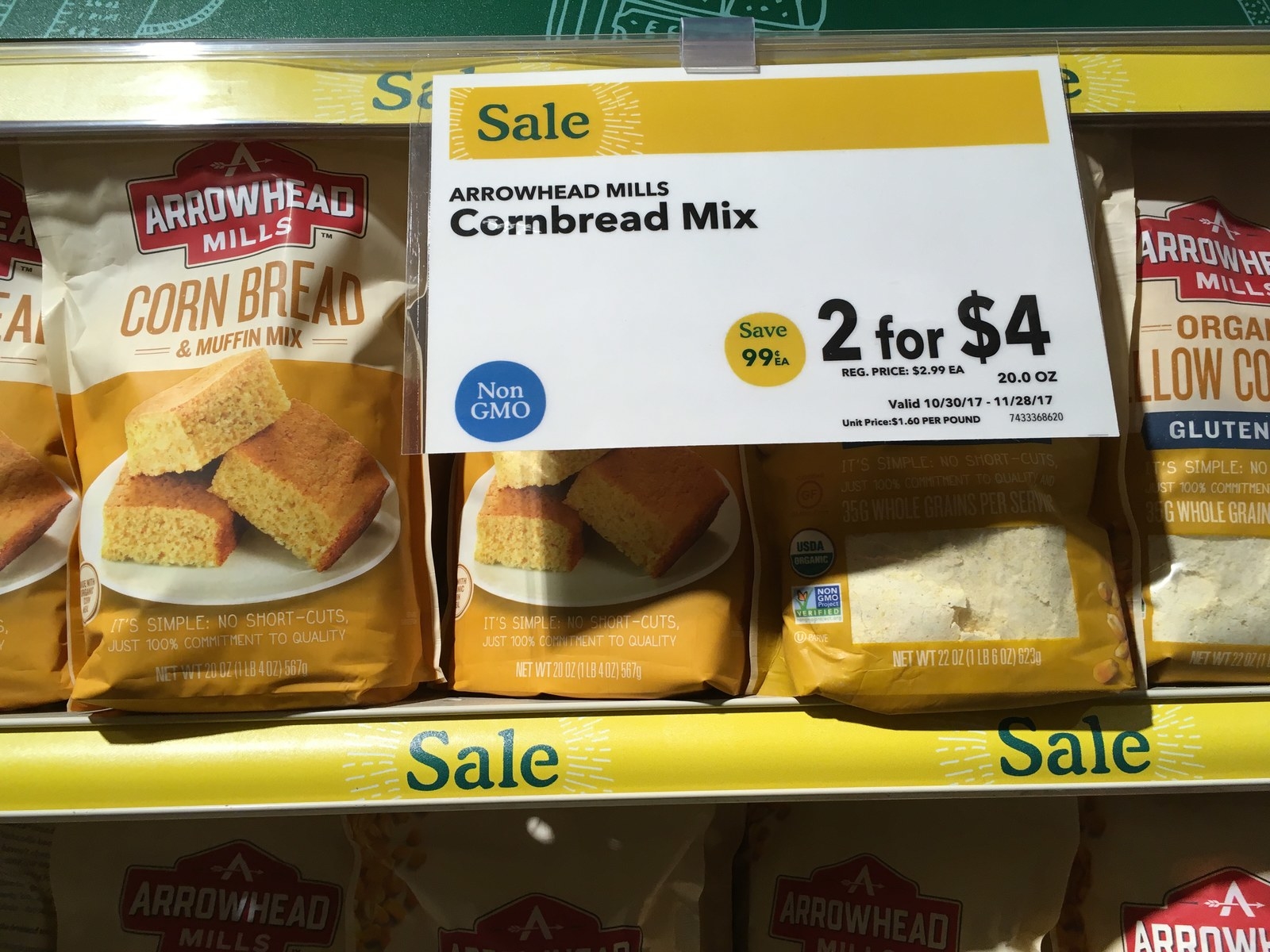 Now, let's talk potatoes, Thanksgiving's glorious side dish. Russets are about half off at $0.59 per pound.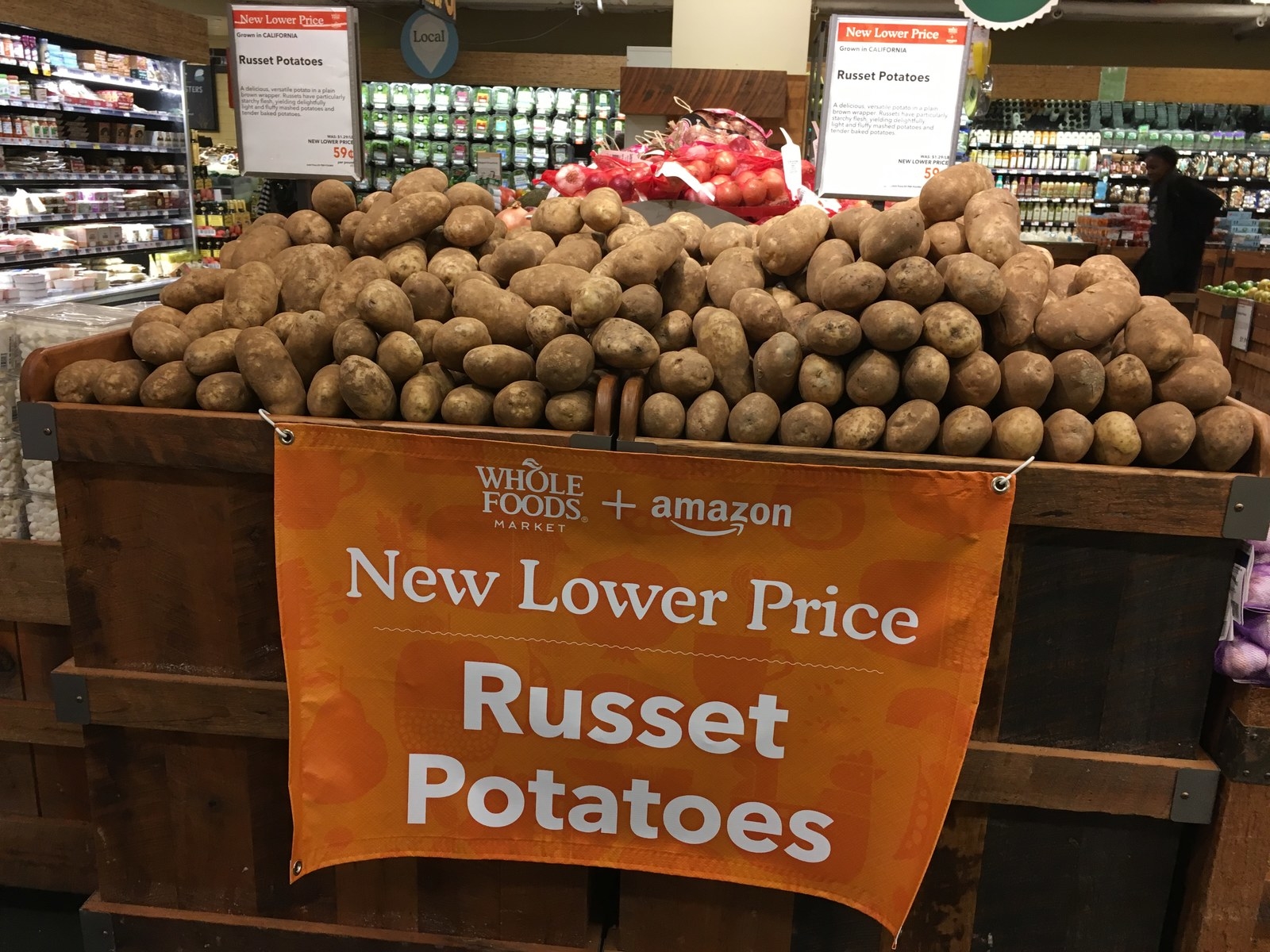 Sweet potatoes are 10% less than normal at $0.89 per pound. (They're $0.38 per pound at Kroger.)
And these organic yams at Whole Foods are 25% off at $1.49 per pound.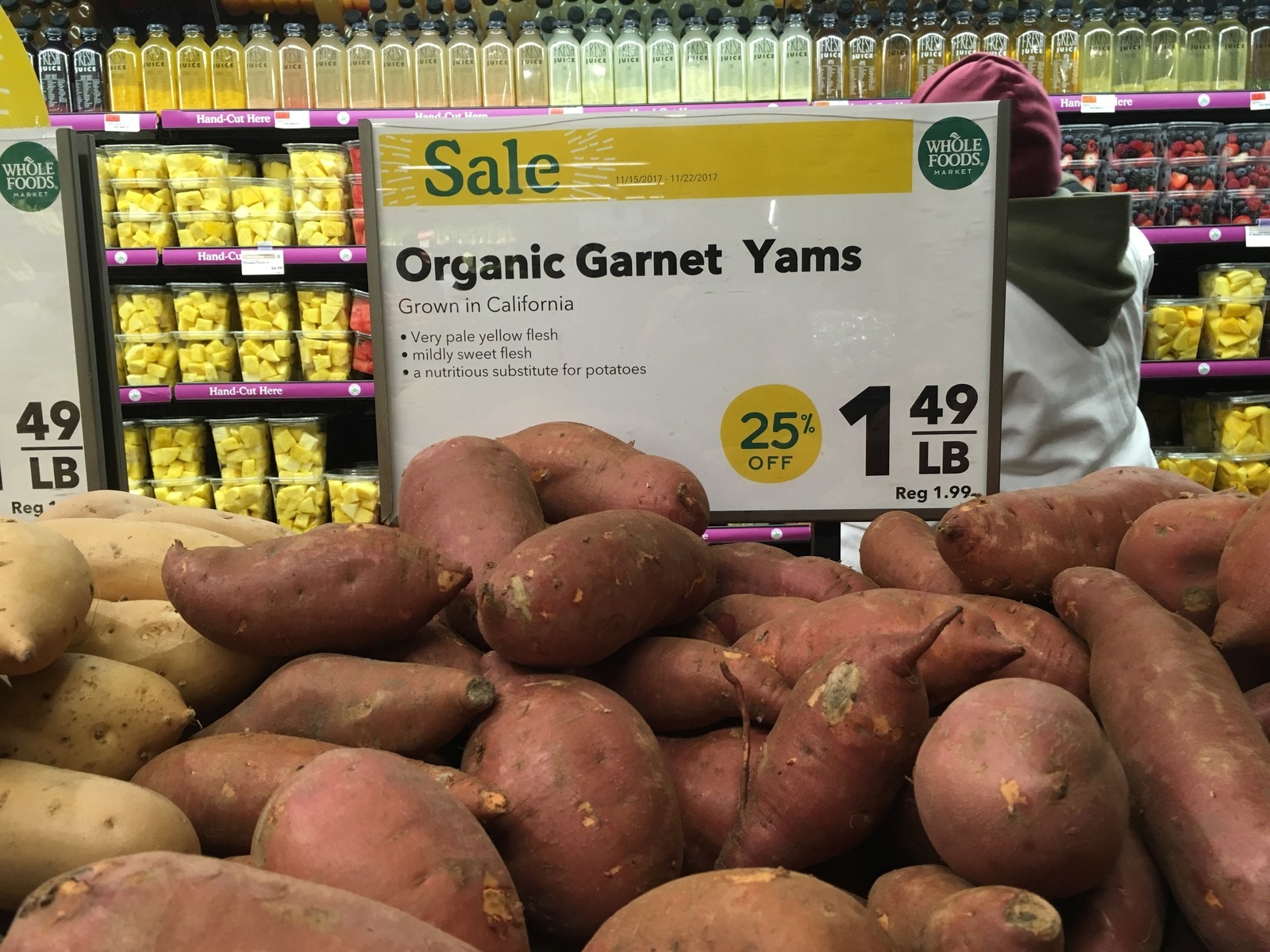 Pumpkin and sweet potato purees are two for $5.
Bags of green beans are $4.99 each, a buck less than normal.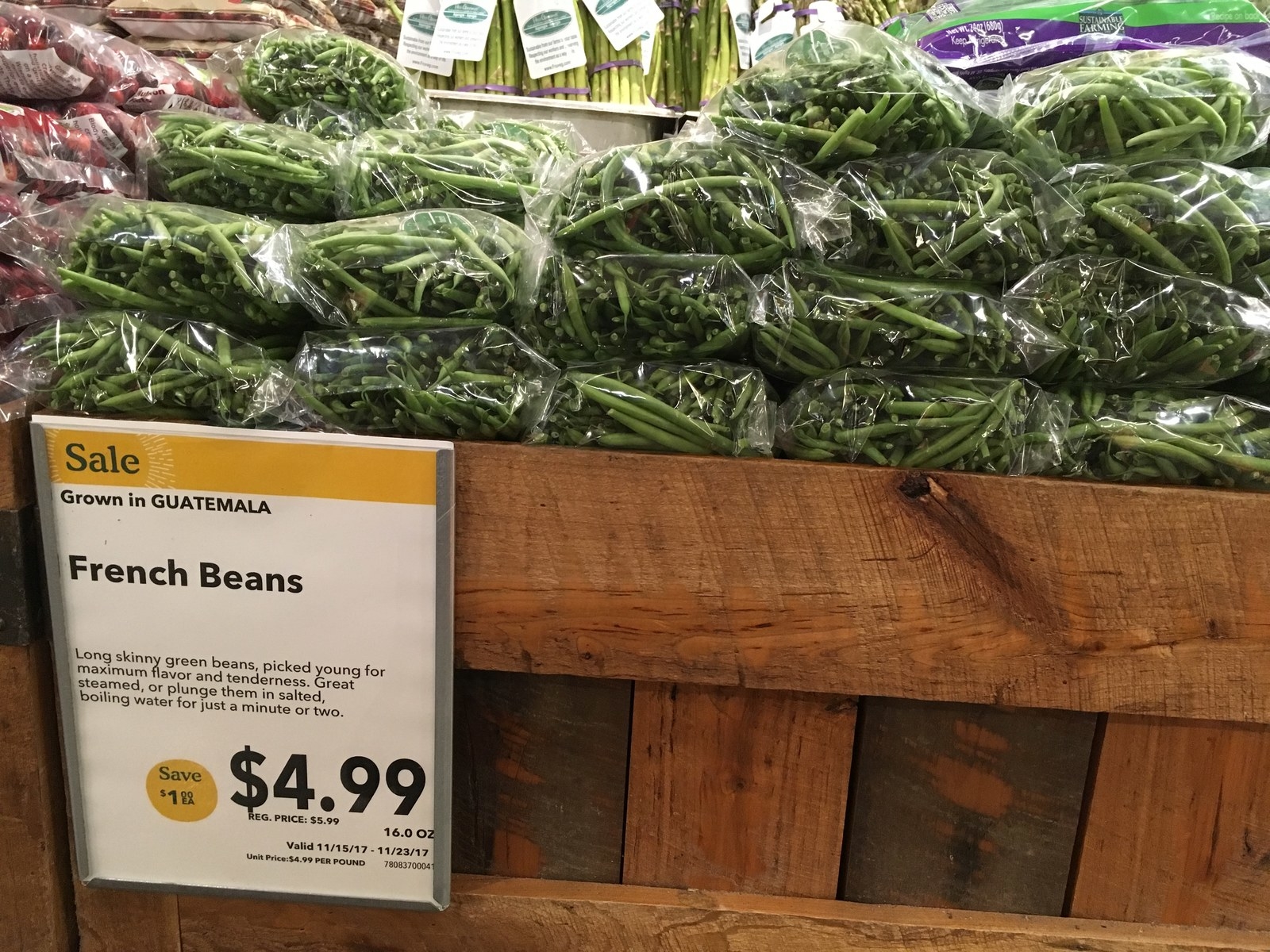 While broccoli is half off at $1.49 per pound and organic broccoli is 38% off at $2.49 per pound.
The organic sparkling cider is $0.50 less than normal at Whole Foods, which is probably a better deal than the liquor store will give you.