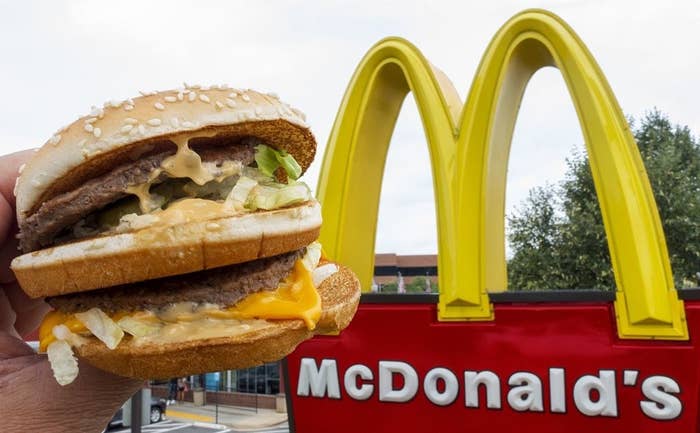 As McDonald's tinkers with its recipes in pursuit of becoming a "modern, progressive burger company," it proclaimed last week that it had removed artificial preservatives from its Chicken McNuggets and some breakfast items, and that it would replace the high-fructose corn syrup in its sandwich buns with good old-fashioned sugar. It also said it had met its commitment to use chicken raised without certain antibiotics one year ahead of schedule.
What was conspicuously missing was any mention of beef — a notable omission, given that it's the best-selling meat at McDonald's in the US. In 2014, the company committed to "begin purchasing a portion of beef from verified sustainable sources in 2016," and last year, it hinted at potential changes to its beef supply after completing a sustainability pilot program with producers in Canada.
When McDonald's made the 2014 commitment, it offered few details about what "sustainable" meant, how much of its beef it hoped would be sustainable, or where it would be sold. The vagueness of the promise raised some eyebrows, but others were hopeful. The idea of sustainable beef is a little like the United Nations, after all: It makes us feel slightly better about the world, even if we're not sure exactly what it does.
And while the workings of the UN might be a mystery to many regular folk, the idea of sustainable beef remains something of a mystery even to the industry's biggest players. How exactly can beef be environmentally friendly when produced at the scale desired by a burger-hungry world?
Several years ago, a group of companies commonly associated with "big beef" — including McDonald's and meat processing giants JBS and Cargill — banded together to form national "industry roundtables" to try to answer questions like that. They're still working on it today.
In interviews with BuzzFeed News, members of the roundtable suggested that the group's view of sustainable beef is, in fact, pretty similar to what consumers might call "conventional" beef. Rather than overhauling the industry to fulfill visions of organic, grass-fed cows, the group seeks to publicly validate much of the work cattle ranchers do today and declare it to be sustainable. It also plans to develop a framework for monitoring future improvements.

"We do have to measure what we are doing and communicate better because I believe we are already doing a lot of things in the right way," said John Butler, chair of the US Roundtable for Sustainable Beef. "That won't stop us from finding ways to continuously improve."

McDonald's also sees plenty of sustainable practices in today's beef industry. "It's not about changing practices, but how you verify a huge range of principles: animal welfare, food safety, treatment of employees — how do we do it?" said Jeffrey Fitzpatrick-Stilwell, the burger chain's senior manager of sustainability in Canada. "The vast majority of people in Canada have been doing the right thing for a long time, but there was no vehicle to share that story."
Such efforts aren't convincing to some food industry critics. "The only way that beef production can be truly 'sustainable' is if Americans consume a whole lot less," said Michele Simon, executive director of the Plant Based Food Association. "It's mathematically impossible to feed the current American beef habit with 'grass-fed' or other allegedly more sustainable beef."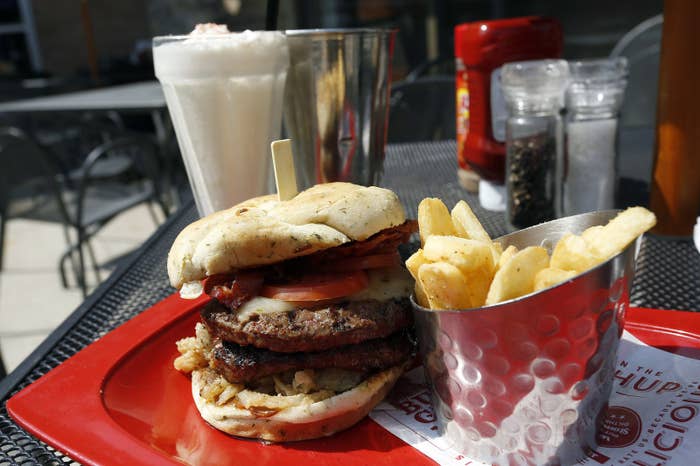 "There has been a great deal of ambiguity about the true definition or meaning of sustainability."
So acknowledged the US Roundtable's John Butler in a July press release. Butler is also CEO of the Beef Marketing Group, a producer cooperative in Kansas that also developed a food safety verification called "Progressive Beef."
The US Roundtable has been trying to hammer out a way to understand and market sustainability, with limited results thus far. "It's not about speed, but getting that scale and moving the needle across the industry," Townsend Bailey, McDonald's US director of sustainable sourcing, told BuzzFeed News.
The group aims to agree on draft metrics for sustainability by the end of the year and have them finalized in spring 2017. McDonald's will launch a sustainable beef pilot in the US next year, according to a company spokesperson.
For now, Butler told BuzzFeed News in an email, the working definition of "sustainable beef" in the US is "beef that is produced in an environmentally sound, socially responsible and economically viable way." As definitions go, it's still pretty fuzzy, and the group will settle on an even simpler working definition this month, he said.
"'Beef sustainability' is not a yes/no question," he said. "We are very proud of our industry here in the U.S. because it is the most sustainable system in the world."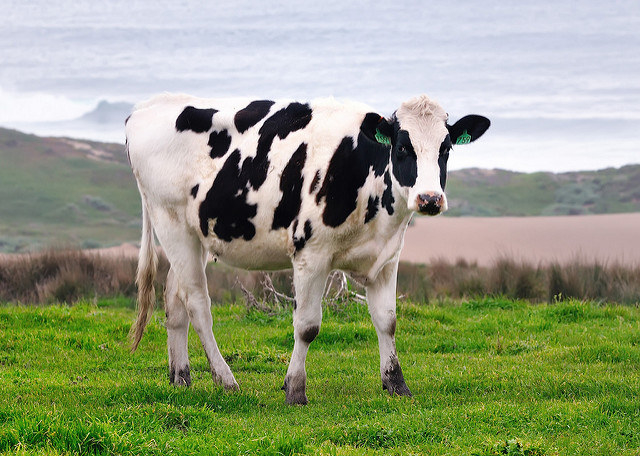 "A spectrum of sustainability"
As a food, beef has an image problem. "Beef's environmental impact dwarfs that of other meat including chicken and pork," read one report. "In addition to raising the risk for colorectal cancer and other health problems, it can actually shorten your life," read another. For years, Americans have been eating less beef and more chicken.
A group of more than 300 "producers, packers, retailers, restaurateurs, environmentalists, [and] scientists" gathered in Denver in 2010 to discuss the creation of a sustainable system of beef production. The goal was "to begin the process of reclaiming, defining and embracing the concept of sustainability to assure the future of beef production, and beef consumption, worldwide," according to the livestock publication Drovers.
But almost six years after the first global conference, the US beef industry still struggles to define "sustainable beef" — and, in many cases, thinks the problem is more a matter of communications.
"Sustainable beef production is already occurring in the US — it's just a matter of how we share, document, prove, and communicate sustainability," said the US Roundtable in its 2015 annual report.

As Tim Hardman, the World Wildlife Fund's beef director, explained to BuzzFeed News, the roundtable "is open to all beef producers," including conventional, grass-fed, organic, and others. Conventional beef production, he continued, "represents a pretty diverse set of practices, even if the overall production system and supply chain are uniform. There is a spectrum of sustainability within the supply chain of today's beef sector."
McDonald's tests the water
McDonald's is the world's biggest beef purchaser, and it will play an outsize role in any changes in the industry. The burger chain recently piloted a sustainable beef program in Canada, which will be used as a guide for the Canadian beef industry as well as for producers in other markets. Each national beef roundtable has the flexibility to create its own standards.
"Consumers are more interested in where their food comes from, how it's grown and raised, how it's processed," said Fitzpatrick-Stilwell, from McDonald's in Canada. "What we want to achieve with consumers is increase the trust they have in Canadian beef."
A screenshot of McDonald's announcement from 2014.
McDonald's has said its Canadian trial program "tracked the journey of nearly 9,000 head of Canadian cattle, or the equivalent of 2.4 million patties" (about 1.5 days' worth of production), raised in "verified sustainable operations" from "birth to burger." A third-party group verified a set of indicators regarding how the cattle were raised, including metrics on efficient water use, reduced pollution, improving soil health, and preserving biodiversity, according to the World Wildlife Fund.
Of 183 operations that participated in the pilot, 161 were verified sustainable, Fitzpatrick-Stilwell told BuzzFeed News. Most that didn't make the cut had problems with information sharing, he said, not with their practices. In other words, most of the participants were already operating sustainably by McDonald's standards.
Cherie Copithorne-Barnes, chair of the Canadian Roundtable for Sustainable Beef, told the Calgary Herald, "The reality is, as an industry, we were already doing 95% of what they asked us to, we just didn't have the reporting mechanism to really be able to demonstrate it and verify it."

Still, Simon argued, "Any claims of 'sustainable beef' that doesn't include reducing production and consumption is simply greenwashing."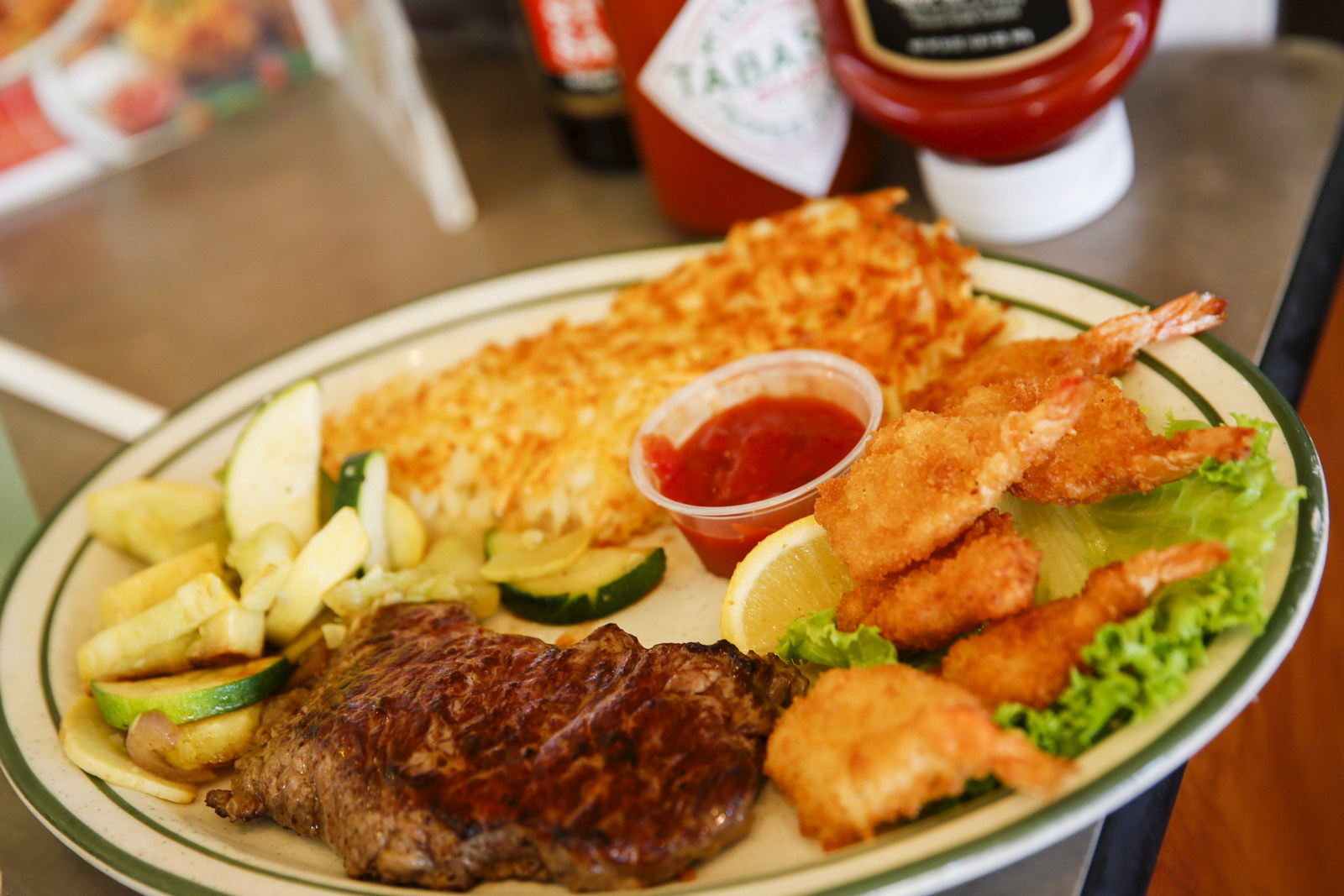 "Could take a decade or more"
Similar results could emerge from a trial in the US. "A huge part of this is validating practices that farmers are doing, but the real value is in setting out the spectrum of continuous improvement as well," said Bailey, the head of sustainable sourcing at McDonald's in the US. "Farmers that immediately achieved a 3 would ask, how do I achieve a 5? How do we use this toolbox at scale?"
Scale is the important word there. McDonald's 1,400 Canadian restaurants represent a small slice of the chain's more than 36,000 locations worldwide. If and when McDonald's will be able to source "sustainable beef" at scale remains unclear. "Realistically, it could take a decade or more to achieve the 100% goal," noted GreenBiz, which first reported the burger chain's plans in 2014.
"It's a long process and this is where we are starting," said WWF's Hardman. "It's encouraging that so many large players and small ranchers are recognizing the need to participate in improvement. It's hard to overestimate the value of that shift not only in the conversation but also in actual practice."