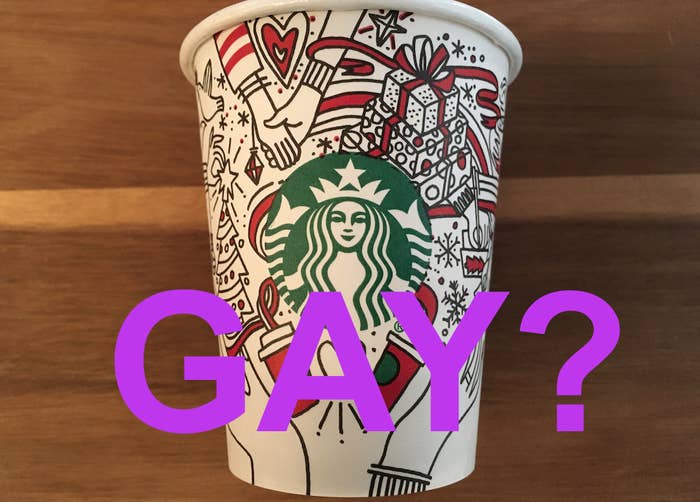 This month, Starbucks announced its new holiday cup, which it promoted in a video featuring a same-sex couple holding hands.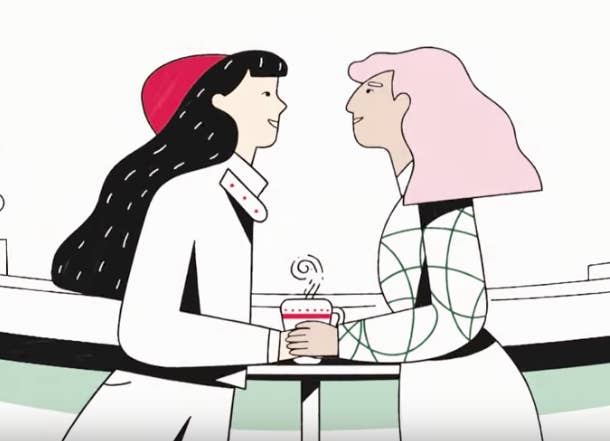 It's just the next chapter in the unending drama that is Starbucks-holiday-cup, which was criticized by some in past years for not adequately honoring Christmas.

While people who follow both Starbucks holiday cup news and LGBT issues celebrated the video, the ordinary Starbucks customer probably didn't realize the cup might have a gay agenda.
Yet some keen observers speculated on Twitter that the two hands on the upper edge of the cup belong to a same-sex couple, holding hands like in the Starbucks' holiday cup video.
One user said, "I'm going w/the hand holders are gay."
"I can attest to the lesbianism of The Hands," my gay BuzzFeed colleague said upon careful inspection.
Another person wrote, "Great new #christmas campaign from @Starbucks featuring #lesbian couple on the Holiday Cup."
One said, "I can't tell the genders of the people holding hands, on this cup, could be an abomination, better not risk it," followed enigmatically by a laughing emoji.
The company said in an emailed statement: "Each year during the holidays we aim to bring our customers an experience that inspires the spirit of the season, and we will continue to embrace and welcome customers from all backgrounds and religions in our stores around the world."