IHOP kicked off June with a brand-new logo. It's the chain's first logo redesign in more than 20 years.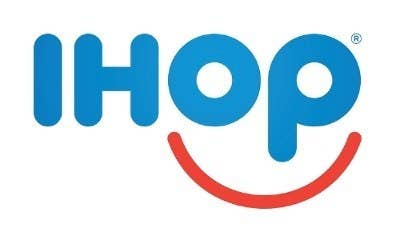 The new logo, which transforms the O and P in IHOP into eyes and a nose over a red grin, will appear on IHOP's menus, signage, website and mobile app, and in advertising.
Here's what IHOP's logo used to look like.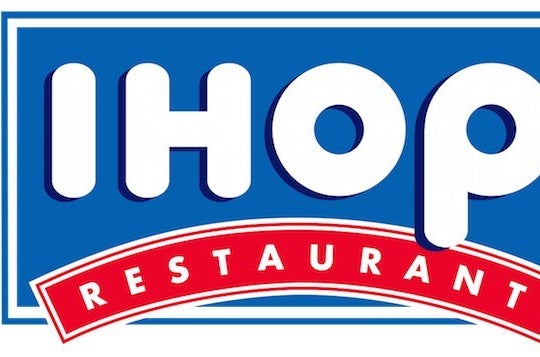 IHOP found the old one "appeared as a person's frown," its Vice President of Marketing Kirk Thompson told BuzzFeed News. That kind of negative attitude, he said is just "not in concert with guests expectations."
IHOP understands the impact design can have. Its business has rebounded over the last two years, in part to a menu redesign, execs have said.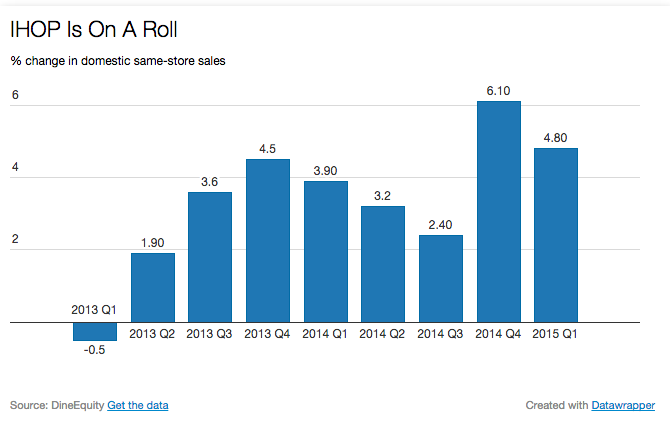 This is impressive considering many other casual sit-down restaurants recently have been losing customers to quick-service competitors, which are faster and cheaper. An IHOP menu redesign in 2013 encouraged customers to trade up and order more sides and appetizers. More recently, the company attributed the boost in the first quarter to Criss-Croissants (a croissant made in a waffle iron) and an all-you-can-eat pancakes promotion.
The chain is also testing a new store design that Julia Stewart, CEO of parent company DineEquity, says better represents the "modern IHOP."
But here's one challenge for the newly logo'd IHOP: Avoid being mistaken for a giant Wall Street bank.