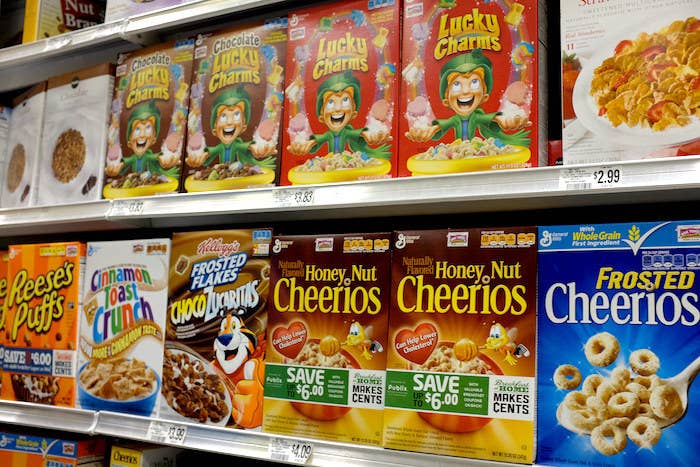 America's classic packaged food brands are struggling against waning appeal with consumers. General Mills, maker of Cheerios, Lucky Charms, Pillsbury, and Green Giant vegetables, is emerging from another difficult year. Globally, net sales declined 2% in the latest fiscal year.
Sales to U.S. retailers—the company's largest business—fell 1% as demand for cereal, meal kits, and baking products declined. General Mills expects fiscal 2016 net sales to be about level with 2015 levels, according to the company's earnings release.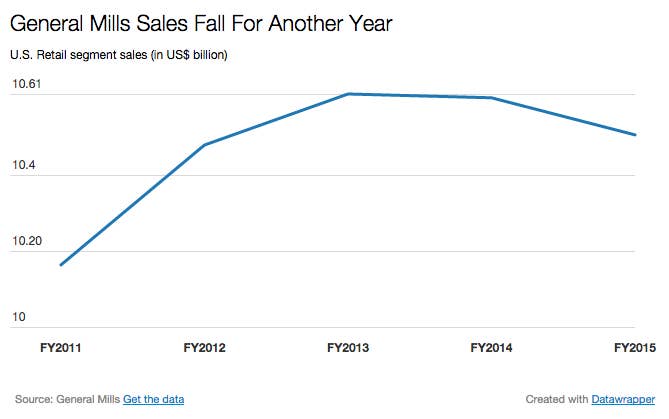 To win back customers, General Mills has been trying to rebrand its classic lineup. There's gluten-free Cheerios, and artificial flavors and colors from artificial sources have been stripped out of all cereals. Yoplait yogurt now comes with less sugar.
The changes are part of General Mills' broader efforts to give its foods a more natural, healthy vibe. "Consumers want more natural foods with simple ingredients," CEO Ken Powell said during a conference in February. "We are capitalizing on these changes in powerful ways."
Spokeswoman Kirstie Foster told BuzzFeed News that while the 2015 financial year was a rough one, "our efforts to respond to changing consumer preferences helped us build good momentum in the back half of fiscal 2015, and we started to see improvement in our performance."
Cereal and meal kit sales, for example, were up in the latest quarter compared to a year ago.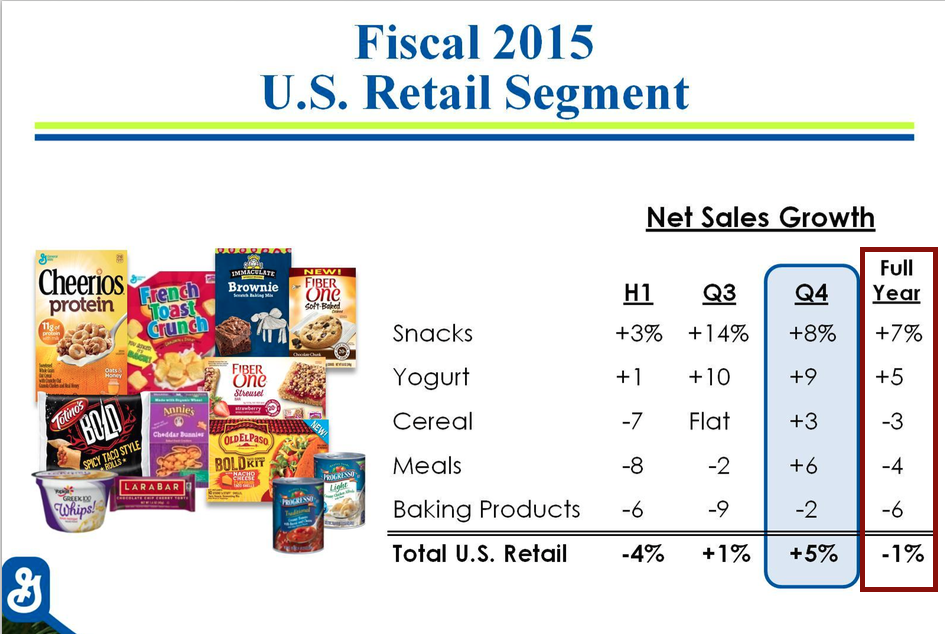 As it reformulates its big brands, General Mills also expects sales of its natural and organic products to take off, as demand for such foods is growing in mainstream supermarkets, not just health food stores.
The company acquired the natural food brand Annie's last year for $820 million and is "building our capabilities for sourcing, manufacturing and marketing natural and organic brands," chief operating officer of U.S. retail Jeff Harmening said at the February conference.
Sales of natural and organic products in the last quarter nearly doubled, and the company expects to grow it into a $1 billion annual business by 2020.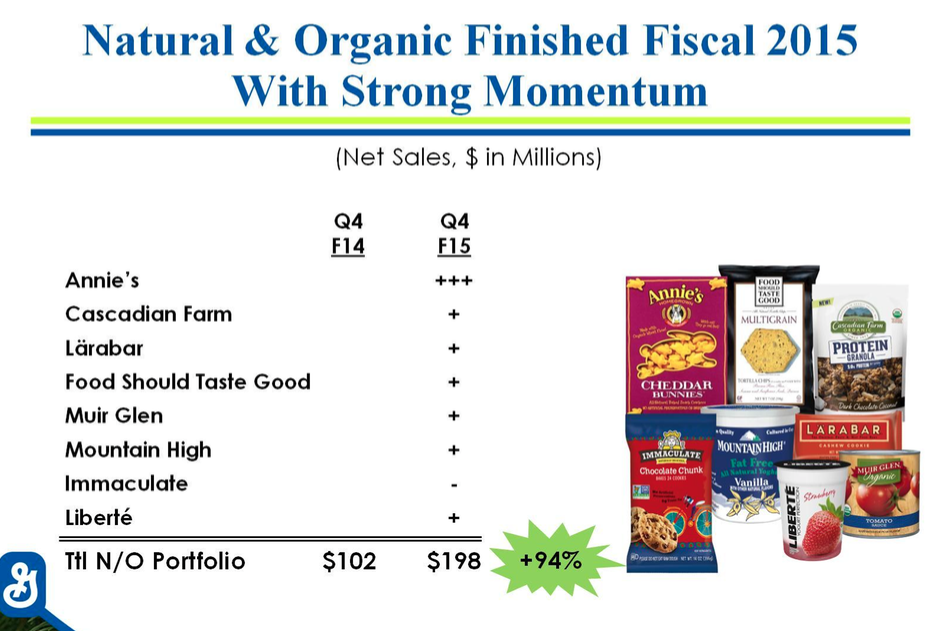 Another area of focus for General Mills will be yogurt. Sales of Yoplait Greek yogurt and original Yoplait both increased, "thanks to new advertising focused on better for you snacking," Powell said on Wednesday's earnings call.
But that better-for-you branding is still a relatively new thing for a company that built its empire on sugary cereals (Trix, Cocoa Puffs, and Reese's Puffs), do-it-yourself meals (Hamburger Helper), and baking goods (Betty Crocker and Pillsbury). Growth is likely to come from elsewhere in the future, if it comes at all.