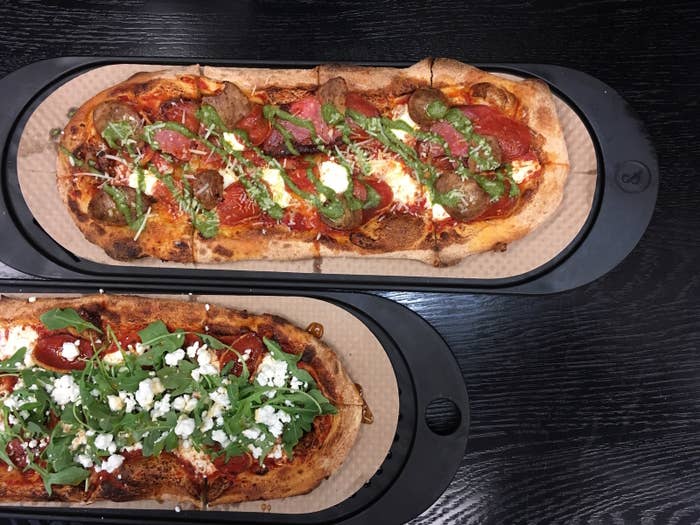 When Michael Lastoria left New York City for DC to open &pizza, a Chipotle-style, fast casual pizza joint, he made a bet with himself: If the business was successful enough to open a location in New York, he'd get an "&" tattoo.
Four years later, Lastoria is making good on that bet.
Next week, &pizza plans to open its first Manhattan location, joining a small group of fast-casual pizza chains willing to try their luck in the country's most opinionated pizza market.
In May, California-based Blaze Pizza dipped its toes in New York, opening on Staten Island. Pieology, another California chain, recently signed leases for two New York locations — one in Manhattan's Greenwich Village, the other in Williamsburg, Brooklyn. This month, &pizza debuts in Manhattan's Flatiron district, its 22nd outlet in total.
"When I opened up the first pizza shop, we had no idea if it was going to work," said Lastoria. The former ad man, with long, grungy hair, a coarse beard, and a thick band on his ring finger, forged from a Mexican peso, would absolutely slay in a Dave Grohl lookalike competition for CEOs.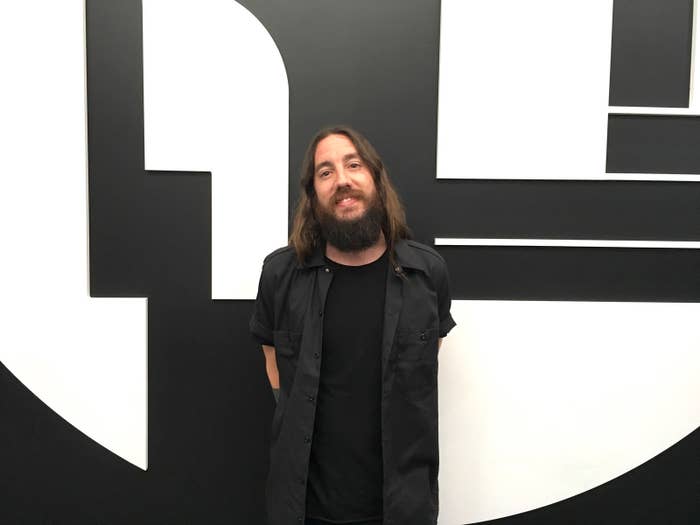 In other parts of the US, the Chipotle-but-pizza concept is young but growing fast — tapping into a lunch crowd which wants a quick, customized pie, assembled in the build-your-own manner that is all the rage in today's fast casual food business.
Blaze Pizza, which boasts LeBron James as a spokesperson, and Seattle-based MOD Pizza have roughly 200 locations each, while Pieology has about 135. Until now, none had broken into New York City, a fearsome market with punishingly high rents, and no shortage of excellent pizza.
But these next-generation chains now seem willing to give the city a shot — pizza delivery giants Domino's and Papa John's were able to build a presence there, after all.
Investors have poured millions into this promising new corner of the pizza world, but signs of trouble have also emerged. Dallas-based Pie Five saw same-store sales fall 17.4% by the end of 2016, and has recently closed 18 locations, leaving it with a total of 86. It has also been sued by a franchisee who claimed the company misled them about sales and profitability.
Another problem: "They're all very similar," Lastoria said of the bigger chains in the industry, who have similar menus and aesthetics. He's trying to set &pizza apart with design-focused stores that adopt the chain's punk-inspired, black-and-white theme, and feature local food brands.
And if that doesn't work, consumers will at least notice that &pizza's pies are oblong — a huge difference from any New York slice.