Diet Coke Lime, which for the last few months has only been available on Amazon, has been quietly discontinued, BuzzFeed News has learned.

Diet Coke Cherry, meanwhile, is hanging by a thread. The classic diet flavor, which was removed from store shelves and banished to Amazon at the same time as Diet Coke Lime, is now only available from Coke's Freestyle soda machines (the kind with touchscreens you find in McDonald's and movie theaters), Coca-Cola told BuzzFeed News.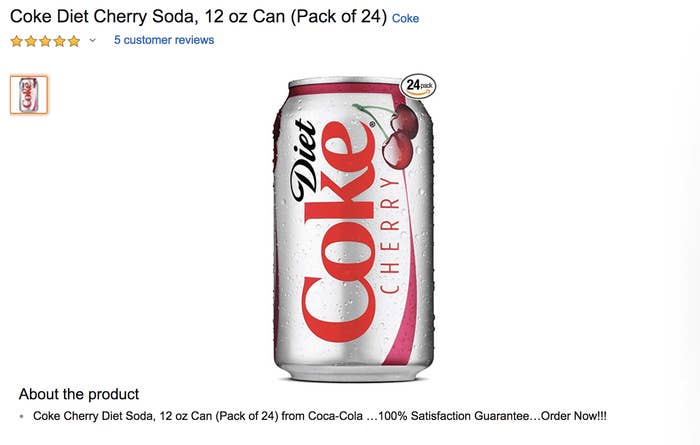 Here's what Coca-Cola has to say about the matter:
While Diet Coke Cherry and Diet Coke Lime were available for a limited time during the roll-out of the new flavors in early 2018, they have been phased out of stores and online.

However, Diet Coke Cherry continues to be available on Coca-Cola Freestyle.
At the beginning of the year, with sales of diet soda in a rut, Coca-Cola announced a massive overhaul of Diet Coke with a new line of millennial-oriented flavors ("twisted mango," "zesty blood orange," "feisty cherry," and "ginger lime") and new packaging design that execs felt was "Insta-ready."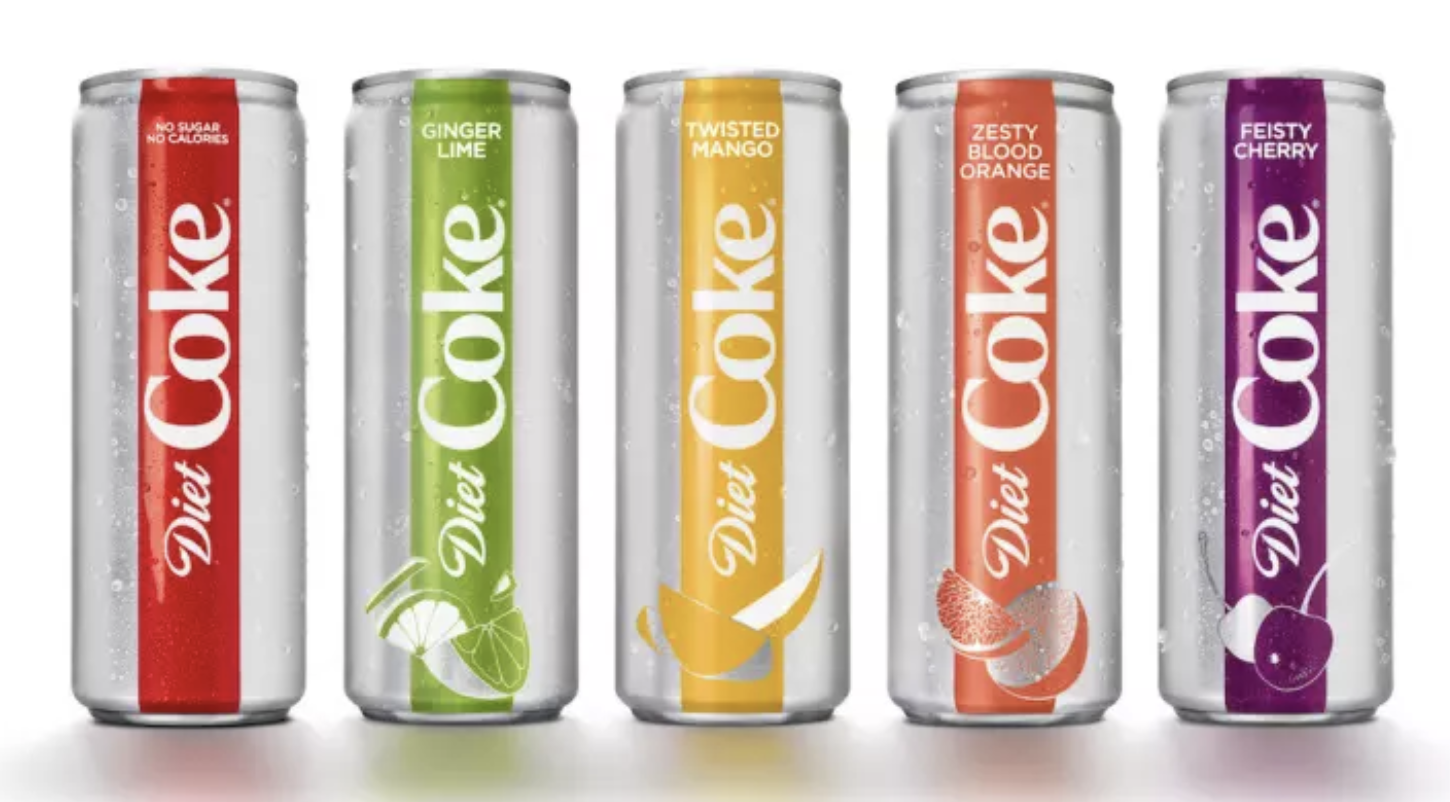 While the company said Diet Coke Lime and Diet Coke Cherry would live on on Amazon, people recently have been complaining that Diet Coke Lime is no longer available — now we know why.
For Diet Coke fans still holding on, a Coca-Cola spokesperson said, "Diet Coke Cherry and Diet Coke Lime were upgraded to Diet Coke Feisty Cherry and Diet Coke Ginger Lime to offer people a bolder taste experience." Not that these kinds of changes are easy to accept.