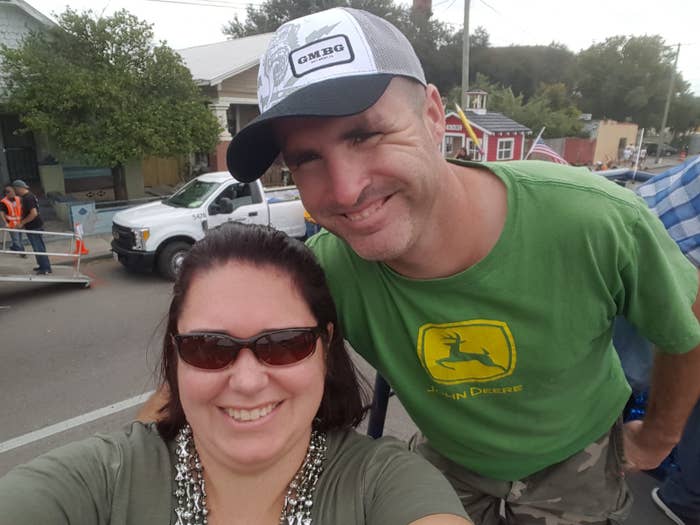 Heather Davis and her husband Bruce had built a crib in their bedroom, and as the days ticked by they imagined their future child sleeping there. "Having a child would complete our family, our lives, and our dreams," they wrote in their adoption profile, which went online in December.
What they didn't know was that the Independent Adoption Center, which they had entrusted with the biggest decision of their lives, was flat broke. After paying more than $10,000 to the agency, they believed the process was well underway, and had been told nothing to suggest otherwise. But behind the scenes, IAC was on the edge of collapse.
That became clear on a Tuesday afternoon at the end of January, when Davis received an email that put the future of her family on hold. "It is with deep sadness that we write to inform you that the Independent Adoption Center (IAC) is declaring Chapter 7 bankruptcy and will be closing permanently effective immediately," it read.
"I think I went a little into shock," Davis remembers.
She rushed to IAC's website, but it was already down, and its Facebook group had gone dark. She called its phone number but kept getting a recording saying its offices had been closed. In what seemed like an instant, IAC had vanished, taking with it her best chance of finding a baby to fill that newly built crib.
"We know that we just want to be a family and can provide any child with love and support," the Davises wrote in an adoption profile.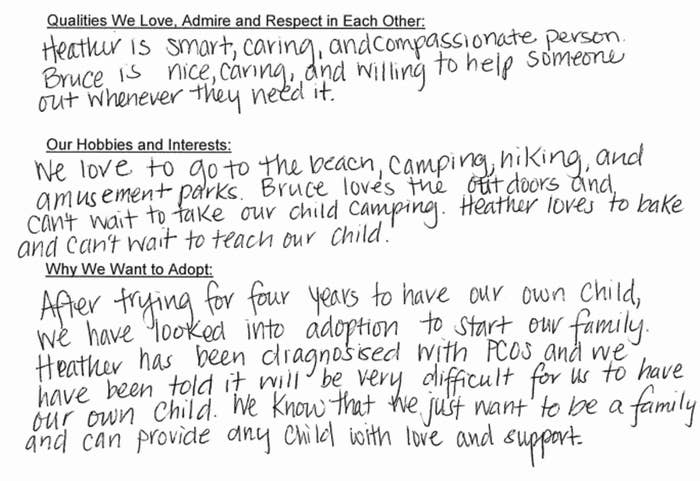 About 800 families around the country faced a similar shock when the well-established agency suddenly shut its doors. All were actively pursuing adoption through the nonprofit IAC, and have been searching for answers since it filed for bankruptcy. Many had paid up to $20,000 in fees, and some had already gone through the months-long home study process with a social worker. Others already had a child in their home, but were waiting on the agency to finish the legal process. The IAC lists more than 3,000 creditors in its bankruptcy papers.
"I trusted this company — that they were doing the right thing with my money, and trying to help me build me family," Davis said. "I can't control that I can't have kids on my own. I trusted someone else to bring a family to me and my husband and my two dogs."
In its letter to clients, the IAC blamed its closure on a change in "the climate of adoption," saying "there are fewer potential birth parents than at any other point in our 34-year history."
Adoption is in decline in America, with total numbers falling by 15% between 2001 and 2012, according to government data. That headline number conceals an even sharper drop in international adoptions, where American families take in a child from overseas. They declined by about 75% from 2004 to 2015, due primarily to changes in adoption rules from China, Russia, and Guatemala, which were each major sources of children being adopted into US families.
According to the State Department, China has been promoting domestic adoptions over foreign ones; Guatemala suspended foreign adoptions as it dealt with corruption; and Russia has been limiting adoption by US citizens, eventually banning them in 2013.
International Adoptions in the US, 1999–2015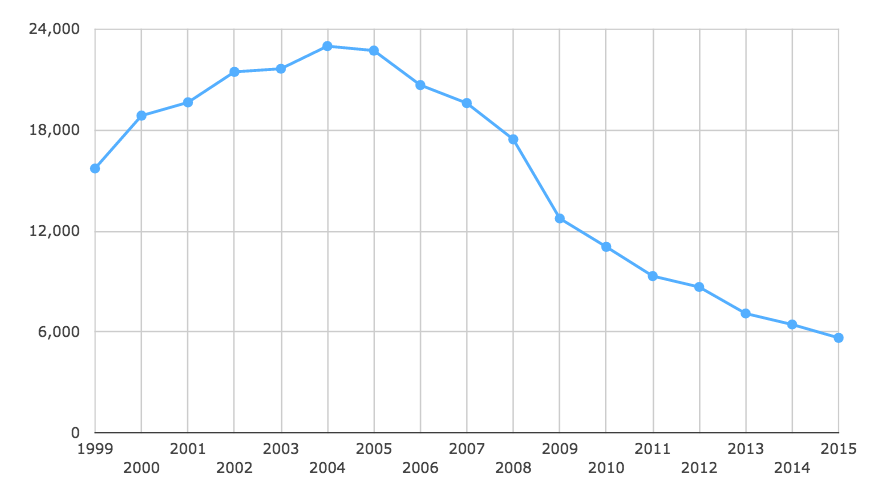 The number of American children available for domestic adoption has not made up for this international drop. Reasons for the slowdown include "expanded use of birth control, abortion, and single parents choosing to raise children," according to Grady Hayes & Neary, a law firm that handles adoption cases.
With its core purpose in decline, the Independent Adoption Center — which is also being sued by its bankruptcy trustee for compensatory damages — appears to have been in free fall long before it collapsed.
"The financial crisis was brought about by a confluence of events," according to the trustee overseeing the bankruptcy. Among them: The IAC "experienced increasing difficulty in locating birth mothers; the time period for the location of a baby for adopting parents was extended; the number of new signs decreased; the Debtor's overhead costs rose; adopting parents complained that the Debtor was not providing the services promised in the contracts signed by adopting parents; the Debtor relied on financial reserves to pay current expenses; the Debtor was losing money every month; there was no turn-around in sight; and the Debtor had insufficient assets to weather on-going monthly losses without."
But none of that stopped it from taking on new families, who told BuzzFeed News that if IAC was burning through the last of its cash reserves and struggling to find matches for its long wait list of clients, it should not have been signing up new ones.
Jillian Esby and her husband, who had taken out a loan to pay $18,000 in fees to the IAC, met with their prospective birth mother the day before IAC sent out its bankruptcy announcement.
"We were stunned this could possibly be happening. I couldn't breathe," Esby told BuzzFeed News. "Our entire sense of hope was ripped away in two very short paragraphs."
A lawyer representing the IAC did not respond to requests for comment.
Got a tip? You can email it tovenessa.wong@buzzfeed.com, or go to tips.buzzfeed.com to learn how send your tip securely.
The IAC had reported losses since 2014, according information shared at a creditor meeting on March 9. After its executive director stepped down in early 2016, it hired an interim director, Marcia Hodges, at a rate of about $100 per hour until a replacement could be found. But in the days leading up to the agency's closing, Hodges was on a vacation in Tanzania, according to information shared at a meeting of creditors.
Hodges did not respond to a request for comment.
The agency seems to have "total disregard of its clients and its creditors," the trustee later wrote in a report. Further, the trustee wrote, the agency appears to have violated multiple state laws by not giving notice of its intentions to close, or planning how to handle sensitive client information after closure. It also appears to have "violated its duty to the adoptive parent clients" it worked with.
The case is now being investigated by the California Department of Social Services.
By the time it collapse, the IAC had just $57,000 left in its accounts, and $650,000 of debt. The remaining cash is "completely inadequate" even to cover the administrative costs of bankruptcy proceedings, according to trustee Marlene Weinstein, meaning the hundreds of couples left in the lurch are unlikely to get back a cent of their money.
Adoption fees at the agency typically ranged from $15,000 to $20,000, clients told BuzzFeed News.
Losing that amount of money has been financially devastating for many. But beyond the money, more worry about the fate of their files, which include vast amounts of personal information, including medical records, marriage and birth certificates, and the extensive background details needed to legally adopt.
"You give them everything but your first born because you don't have that yet," Davis said.
IAC first considered bankruptcy in November, its President Greg Kuhl said at the March creditor meeting. It had developed a new marketing campaign aimed at recruiting new birth mothers, as well as a relaunch of its website. "It was a really good plan, we worked very hard on it," Kuhl said. "But we didn't have enough time to let it play out."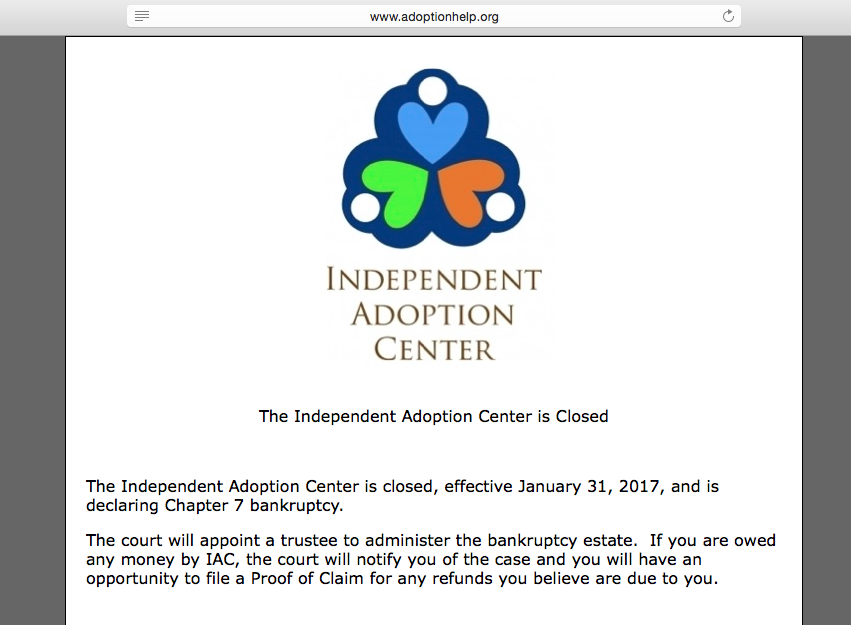 In January, as its finances hung by a thread, Hodges, the interim CEO, took a vacation to Tanzania. She was inaccessible for a two-week period, returning on Jan. 25. The next day she discussed Chapter 7 bankruptcy with the board; a resolution was filed that evening, creditors were told. There was no discussion of various state regulations involved with closing an adoption agency, said Kuhl, and they assumed state authorities would take over client files, which was not the case in all states.
On Jan. 31, Hodges held a conference call with employees notifying them for the first time about the decision. According to the trustee, Hodges told staff they could take their work computers — which possibly still contained sensitive client information — home with them, if they left $250 on their desks.
"If you're asking if we could have done a better job, if I ever had to file Chapter 7 again, yes I would do a better job," said Kuhl, who is an adoptive parent himself, at the meeting. "I have never done this, the board has never done this, employees have never done this.
"Can I sleep at night? No, I can't. I don't have an appetite. I can't sleep at night. Do I feel your pain? Yes. Cause I've been on both sides of the aisle," he told a client at the meeting.
Esby, who has since been in contact with the birth mother IAC had matched her with, has taken out a second loan to complete the adoption process through a lawyer.
Davis said she and her husband are out $12,000, but she isn't giving up. "I can't, just because I'm out that money, abandon my dreams of becoming a mother. I want to be a mom, so I am going to figure out how to get it done."
The couple plans to save up again, and to hold fundraisers to restart the process. "It's still going to be a long journey for us," she said. "I hope that one day my husband I can can bring a baby into our house."