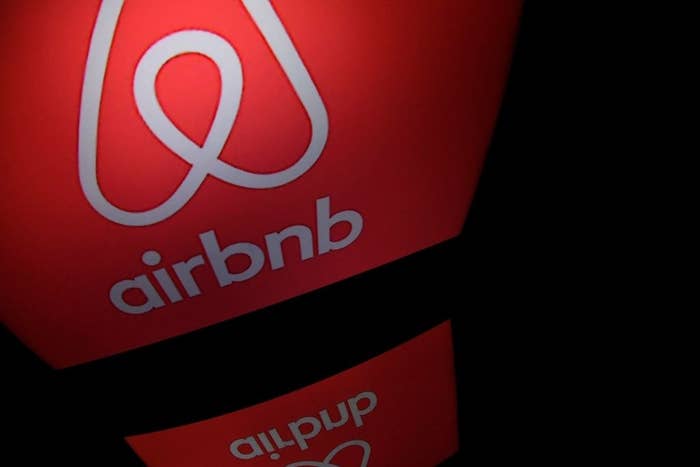 A group of major real estate companies that together own 100,000 apartments have signed up to use a new software platform that will let them list thousands of units on Airbnb and other short-term rental sites.
The platform, run by startup Pillow, "gives apartment complex owners the ability to easily enable short-term rentals in entire buildings and entire portfolios," the company said in a statement. It will initially enable 4,000 apartments owned by real estate companies Marian Group, Virtu Investments and Peak Capital Partners to be listed on Airbnb, either by tenants or directly by the owners.
The companies will join the growing ranks of of mega hosts on Airbnb, including hotel companies, property managers, timeshare owners, and entrepreneurs. These commercial-grade hosts are helping to change the nature of the platform, whose brand has been built on the notion of authentic travel and staying in real homes.

Airbnb itself is working hard to attract commercial landlords to join its Friendly Buildings Program, which promises building owners a cut of the short-term rental revenue earned by their tenants who offer rooms or whole apartments on the site. To get their cut, landlords need to change their buildings' lease terms to allow short-term rentals. About 10,000 apartment units are currently participating in the program.
The new Pillow Residential service has a similar feature, where landlords keep 10% to to 20% of their tenants' bookings. Owners can also use the service to directly list their vacant apartments on Airbnb, said Pillow CEO Sean Conway.
Some landlords have been wary of getting involved with Airbnb — which can come with regulatory hassles and an increased risk of lawsuits. Aimco, a major building owner, has sued Airbnb and in June, accused it of "knowingly promoting the breaking of lease agreements between residents and property owners and profiting from illegal rentals of properties it does not own."
But for Peak Capital Partners, another building owner, the Airbnb market was important enough that it became an early investor in Pillow. On Wednesday, Pillow announced it has raised $13.5 million in a new funding round.
"The reason Pillow is interesting for us is at any time, there are vacancies. Rather than rent them by the month, you can rent by the night, but it was hard to administer" without specialized management tools, said John Mayfield, a principal at Peak Ventures. And while standard leases prohibit tenants from home-sharing, people were doing it anyway and it was hard to police, he said. Technology like Pillow helps landlords bulk manage vacancies and gain visibility into tenants' subletting activity — as well as get a cut of the proceeds.
For sites like Airbnb, getting landlords to change lease terms to permit home sharing is critical to adding legitimate inventory to the site, as hosts who violate their lease terms to list their apartments risk eviction.
An Airbnb spokesperson told BuzzFeed News the company has "long believed that home sharing is good for landlords and tenants and we're glad to see that more and more people agree."
While Airbnb still markets itself as a way for individuals to turn their spare bedrooms into extra cash, some professional and commercial entities are adding large volumes of inventory to the site. Nearly 8% of US properties on Airbnb are listed by hosts with more than 100 properties on the site, according to data from AirDNA, a company that analyzes Airbnb data for entrepreneurs and investors.

"You're catching us early in the lifecycle," said Chris Manning, a managing director at Peak Capital Partners, which has enrolled just two of its 110 buildings in Pillow's program. While its unclear how much revenue the company can expect by allowing tenants to use Airbnb, "embracing home sharing rentals is part of Peak's strategy."
The 4,000 listings announced today (in San Francisco, Oakland, Denver, Eugene, Salt Lake City, Louisville, and Albuquerque) are just a fraction of the 100,00 units collectively owned by the companies participating in the Pillow Residential launch.