Chipotle Under Criminal Investigation After Food-Borne Illness Outbreaks
The restaurant chain is being investigated by the U.S. Attorney's Office for the Central District of California and the FDA's Office of Criminal Investigations.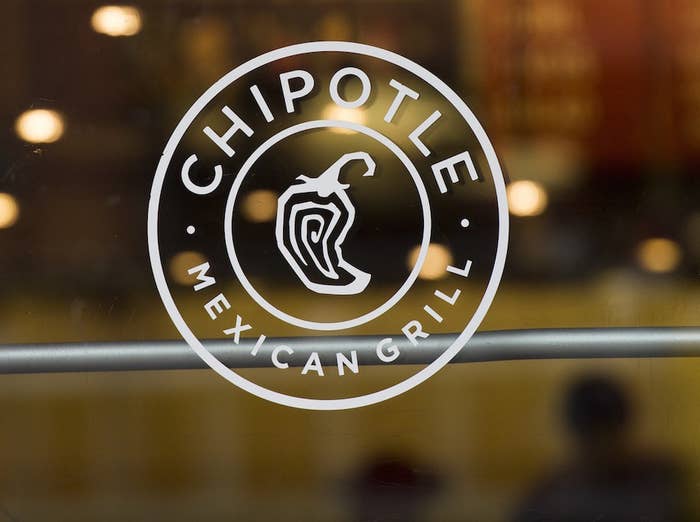 Chipotle's fortunes have only gotten worse at the start of 2016.
The restaurant chain, which was linked to a number of food-borne illness outbreaks in 2015, disclosed in a corporate filing Wednesday that it is the subject of a criminal investigation conducted by the U.S. Attorney's Office for the Central District of California, in conjunction with the U.S. Food and Drug Administration's Office of Criminal Investigations. The company said it was served with a Federal Grand Jury Subpoena from the U.S. District Court for the Central District of California last month.
"The subpoena requires us to produce a broad range of documents related to a Chipotle restaurant in Simi Valley, California, that experienced an isolated norovirus incident during August 2015," the document stated.
According to a timeline by Food Safety News of several outbreaks linked to Chipotle last year, at least 234 people were sickened with norovirus after eating at a restaurant in the Simi Valley Town Center.
Chipotle stock is down about 33% since this time last year, and its sales continue to suffer worse declines than expected. Comparable restaurant sales fell by 14.6% in the fourth quarter, the company said, worse than the 8% to 11% decline it forecasted in December before the Boston norovirus outbreak.
"We intend to fully cooperate in the investigation. It is not possible at this time to determine whether we will incur, or to reasonably estimate the amount of, any fines, penalties or further liabilities in connection with the investigation pursuant to which the subpoena was issued," Chipotle stated.
The company is also involved in a number of lawsuits related to the outbreaks.
Chipotle, which has more than 1,900 locations, said it spent between $14 million and $16 million last quarter to replace food in some restaurants, conduct lab analyses of food samples and environmental swabs, increase marketing, and retain advisory services for epidemiology and food safety, as well as estimated legal claims and related expenses.