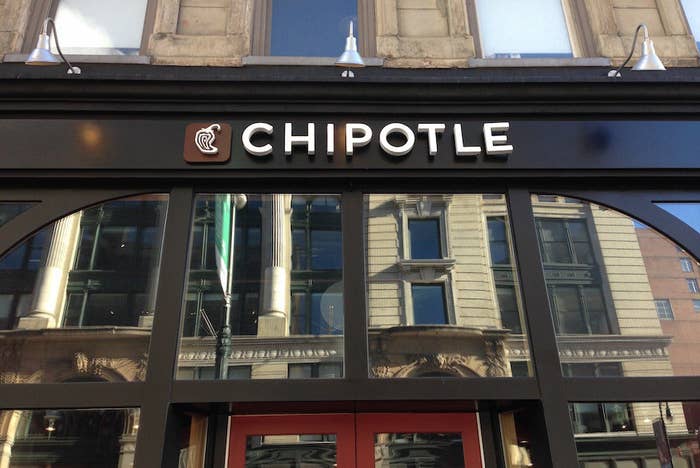 Your local Chipotle has probably been a little quieter than usual lately, as the chain deals with the fallout of two serious food safety mishaps: a multi-state E. coli outbreak that started in October and sickened 52 people, and a separate norovirus outbreak in Boston this month that sickened about 140.
The short-term damage is clear — consumers are avoiding Chipotle restaurants and management expects comparable sales to fall at least 8% this quarter.
But the bigger question is about long-term damage: what will it take for people to trust Chipotle is safe again? Can it restore credibility to its signature marketing claim — that when you eat Chipotle, you're eating "Food With Integrity"?

Chipotle's marketers have been extremely effective at making people feel good about burrito-eating — until now. Consumers have been quick to criticize the chain, which now has 1,931 restaurants, for falling short on its claims of serving only high-quality, "responsibly-raised" ingredients. Those assurances helped the company succeed as other mainstream fast food chains struggled in recent years.
"There's no doubt that the problems affect their 'brand promise' of being more than fast food," said Irv Schenkler, professor of management communication at NYU Stern.
In response, Chipotle has added food safety to its list of commitments, which already includes GMO-free ingredients, local produce, pasture-raised dairy, and meats raised without antibiotics.
"The procedures we're putting in place to eat are so above industry norms that we are going to be the safest place to eat," Chipotle Co-CEO Steve Ells told NBC's Today host Matt Lauer last week.
"The safest place to eat."
Chipotle is using offense as a form of defense here: In response to a serious food safety failure, it's turning new safety measures into another marketable feature of the brand.
The company has announced its intention to be "the industry leader in food safety" and has disclosed some of its new practices in the aftermath of the illness outbreaks. They include "extensive high resolution testing, changes in some food handling or prep procedures, and enhanced food safety practices in the restaurants, chiefly implementing an industrial-level HACCP [Hazard Analysis Critical Control Point] plan," said Chipotle spokesman Chris Arnold said in an email to BuzzFeed News.
"We have become well known for our commitment to serving food made with the best ingredients we can get. We are simply layering on industry-leading food safety practices," said Arnold. "[We] expect that Chipotle will become known for food safety in the same way we have become known for using great ingredients."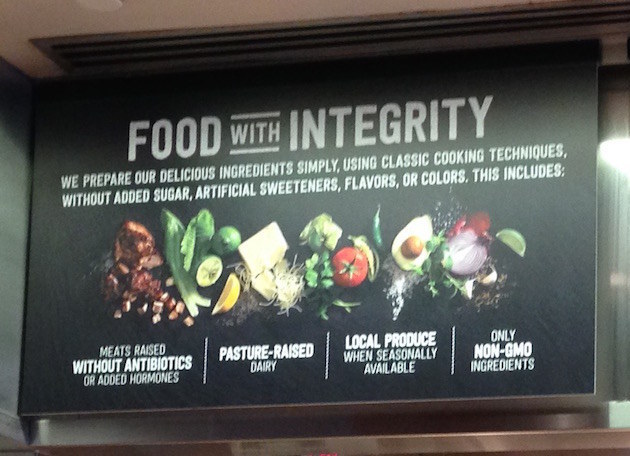 This adds another layer to the expanding menu of food promises made by Chipotle, which already struggled this year in sourcing enough domestically-produced beef and pork that meets its finicky requirements. Earlier this year it removed carnitas from menus because it couldn't find a supplier that lived up to its high demands, and it has resorted to getting some beef from Australia and some pork from the U.K.

Some of the new safety-minded changes, such as preparing food in central kitchens rather than in stores, will undo some of the very techniques that made it different from conventional fast food competitors. Its tomatoes, for instance, will now be diced and tested in a central kitchen before being shipped to restaurants.
Safety is clearly the most basic priority for the chain. "There's non-GMO, but at the end of the day, we want food to be safe. That is the ultimate integrity when it comes to food," said Natalie Blacher, principal at NFB Consulting, which specializes in the restaurant industry.
Previous scares at other fast food chains show how difficult a rebound is.
In the U.S., one of the most cited examples comes from 1993, when more than 700 diners got E. coli and four died from burgers at Jack in the Box. Sales tumbled. As Nation's Restaurant News points out, "the Chipotle incident isn't in the same league," although it's still instructional to note that "It would take three years in total for the Jack's sales to return to pre-outbreak levels."

As for Chipotle, the month of November tested consumers' willingness to return after the E. coli reports.
Comparable sales fell 20% after Chipotle closed 43 restaurants in Washington and Oregon on Nov. 3, but recovered to -9% after it announced their reopening. Then, when the Centers for Disease Control and Prevention announced more cases of E. coli, sales fell again by 22%. They bounced back — but at a slower pace this time —to -16%, Chipotle told investors.
What that up-and-down pattern reflects is that while diners were willing to come back, the recovery looked harder with each CDC update (there were eight updates total between November and early December). The emergence of a new, and unrelated norovirus outbreak in December threw a new wrench in any potential to recover more quickly.
"The plans we are putting in place will reduce the risks of seeing another incident like this to a level near zero," Arnold said. Of course, even with the most earnest of commitments, eliminating risk entirely is impossible.