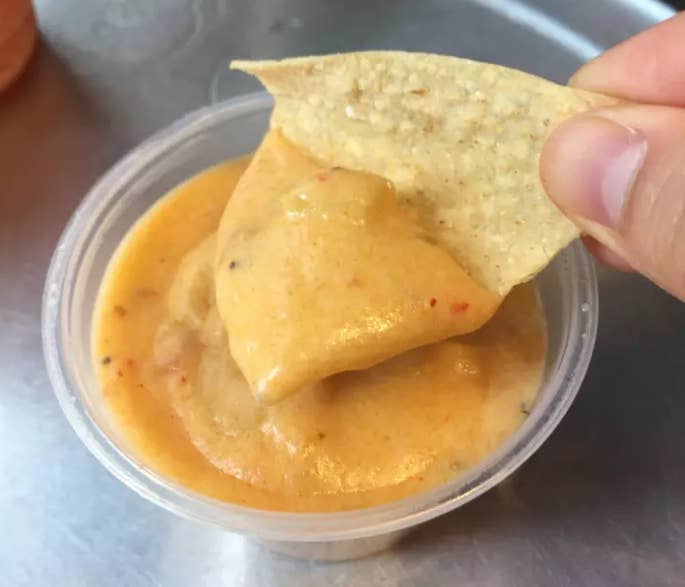 In a sign of Chipotle's softening culinary authoritarianism as it tries to lure customers back into restaurants, the company will start selling queso in more than 350 restaurants in Central and Southern California and Colorado starting in August, the chain said on an investor call on Tuesday.
Queso — that gooey, deliciously low-brow cheese dip — has been "the single most requested item our guests ask for," CEO Steve Ells said on the call. But the company long rejected it "because we couldn't come up with a recipe that didn't have a bunch of the kinds of ingredients that we don't want to serve, the kinds of ingredients that are really part of processed food."
Chipotle's guiding principle is "food with integrity" (as it states on its website: "We're all about preparing food without added colors, flavors, or preservatives"). Everyday queso was full of too many unsavory ingredients to meet that standard — it was not something the restaurant could serve proudly. Also, in its quest to stay simple, the chain was not really into adding new menu items.
But in the face of a sales meltdown, Chipotle has finally given the people what they demanded.
"Of our last 24 years, there's no doubt the last two have been extremely challenging," said Ells, referring to the drop in business that began in late 2015.
Queso was mentioned 26 times during the latest earnings call. Although a lengthy discussion of cheese dip may seem out of place on an investor conference, Chipotle is hoping that queso will help it pull out of a sales dip triggered by a series of food-borne illnesses in 2015 and exacerbated by a norovirus outbreak in a Virginia store last week that sickened more than 135 people.

The company hopes "the marketing and buzz" around queso "will change the narrative and encourage our guests to quickly return to their previous visit frequencies," Chief Financial Officer Jack Hartung told investors.
"Queso is something that could attract new customers, could attract lapsed customers, could increase frequency of existing customers and then also the ability to increase check average. It hits on all four," said Chief Marketing and Development Officer Mark Crumpacker.
The company, which traditionally has done very little advertising compared to other fast food chains, is even throwing ad dollars behind the launch of queso.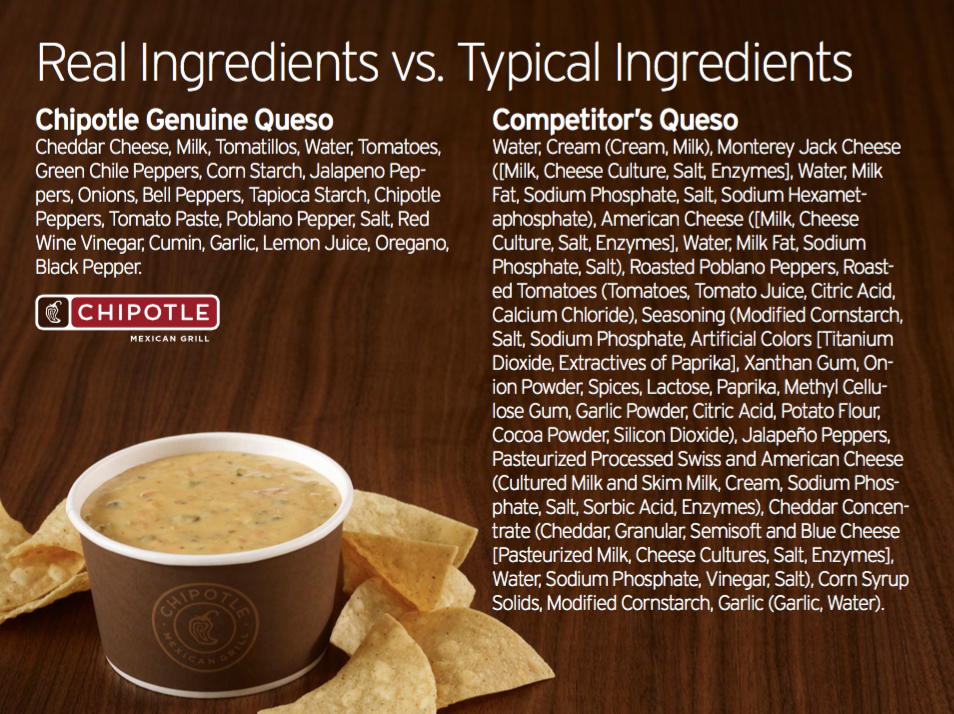 Chipotle started testing the cheese dip in a single store in New York City earlier this month. Whether it will become available all locations is still TBD. "The decision for a national rollout is subject to the results of the test that begins August 1," Crumpacker said.
A spokesman said in an emailed statement, "Like everything else we serve, it's free of industrial additives. If this was something we were going to do – serving queso – we simply wanted to do it in a way that fit with our food philosophy.

BuzzFeed's review of Chipotle's new dish said it was "slightly spicy, gritty, and lacked the gooeyness of standard queso, but still — pretty tasty."