Chipotle Has A Plan To Woo Customers Back Into Restaurants. Will It Succeed?
The burrito chain is preparing a marketing campaign in February to slowly draw back customers who left in droves amid a food safety crisis.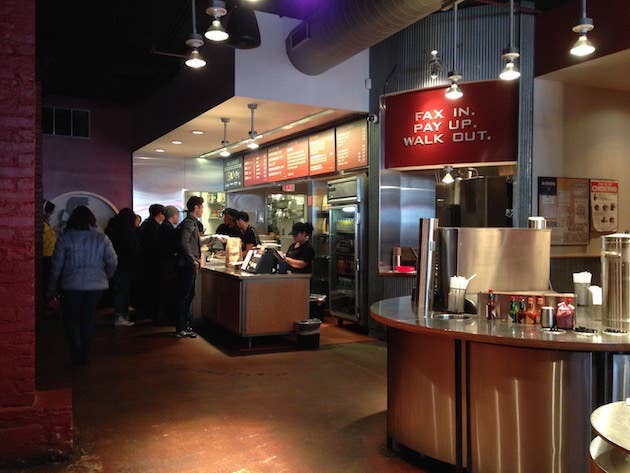 Chipotle lost a lot of customers after its stores were linked to outbreaks of E. coli, norovirus, and salmonella in 2015. Now the company is planning a marketing campaign in mid-February to try to win them back.
Until recently, Chipotle had an almost magical ability to make people feel good about eating its sustainably raised, GMO-free Mexican food. That magic will be much needed on the company's long road to recovery from the recent plunge in sales.

"Management is shifting from defense to offense," financial services firm Cowen and Co. wrote in a research note Wednesday.
Mark Crumpacker, Chipotle's chief creative and development officer, told investors at the ICR Conference on Wednesday that the company will turn to traditional advertising and direct mail to increase traffic to stores next month.
Cowen believes the effort "will include coupons for Buy One Entree, Get One Free (BOGO), as well as a heightened amount of traditional marketing efforts through radio, billboard and periodicals." Upcoming ads will resemble Chipotle's previous advertisements, Crumpacker said, for example featuring images of food and playful headlines. But they will not emphasize food safety.

To restore trust, Chipotle will also make a film to explain to consumers what happened, and the safeguards Chipotle is implementing to minimize the risk of another outbreak, said Crumpacker.
For instance, while ingredients like guacamole, onions, cilantro, and rice will still be prepared in stores, the tomatoes and lettuce will now be cut, washed, and tested in a central kitchen to reduce the risk of introducing microbes to the food. Food will be tested both at the farm and at commissaries, and there will also be steps in the restaurant to ensure any pathogens that make it into the kitchen are killed, executives said.
The company is also hoping for a helping hand from health officials, whose multi-state investigation into the outbreak, announced in November, remains open. "One thing that will give customers some relief is when the CDC calls this over," Chipotle Co-CEO Steve Ells said at the event. "I am hopeful that that will happen relatively soon."

Chipotle's research shows customer awareness of the E. coli outbreak is up to 80%, versus 55% to 60% in early December, while about 30% are familiar with the norovirus outbreak in Boston, according to a note by William Blair & Co.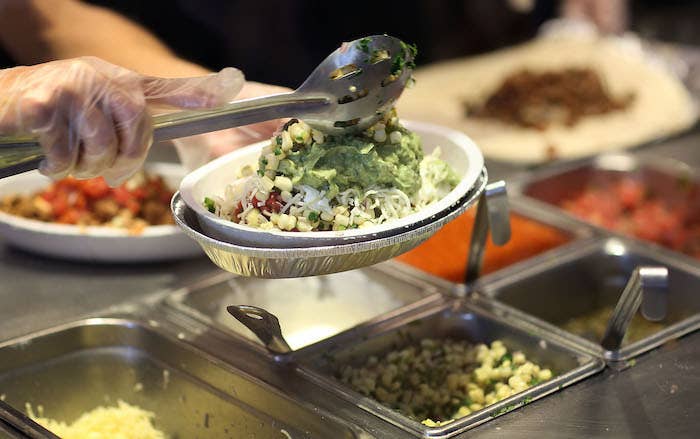 Any recovery at Chipotle is unlikely to happen quickly.
The E. coli and norovirus outbreaks toward the end of 2015 were disastrous for the chain. Comparable restaurant sales fell by 14.6% in the fourth quarter, and Chipotle rescinded its 2016 outlook.
Cowen expects negative comparable store sales through the first half of 2016, improvement to flat in the third quarter, and then a positive turn in the fourth quarter. The analysts, however, expect sales trends to remain "choppier" compared to before the outbreak.

Chief Financial Officer Jack Hartung described 2016 to investors as an "investment year" to implement new food safety protocols and marketing. Chipotle's new procedures will increase ongoing costs by between 1% and 2%. Profits will be under pressure as sales remain below normal levels, Hartung warned, and the company has no near-term plans to increase prices to make up for the increased expenses.
Still, the company will continue to open new restaurants in 2016 as previously planned, as "Chipotle's fundamental unit economic model appears to remain intact," William Blair noted.
Meanwhile, the company will also have to deal with a number of lawsuits as well as a federal criminal investigation related to last year's outbreaks.