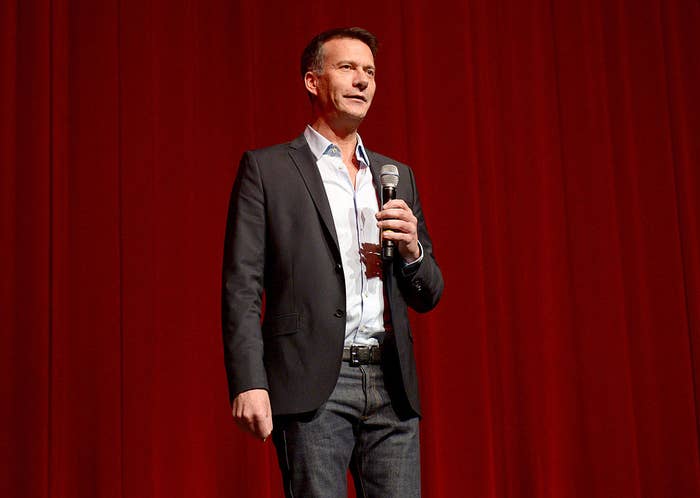 Chipotle's Chief Creative and Development Officer Mark Crumpacker has been placed on administrative leave, the company said Thursday, following reports that he has been indicted for cocaine possession.

Chipotle told BuzzFeed News it has put the executive on administrative leave. Spokesman Chris Arnold wrote in an email:
"At the moment, we know very little about these charges. Due to the nature of the situation, Mark has been placed on administrative leave. We made this decision in order to remain focused on the operation of our business, and to allow Mark to focus on these personal matters. Mark's responsibilities have been assigned to other senior managers in his absence."

Crumpacker's indictment was first reported on Thursday afternoon by the New York Daily News. The Manhattan District Attorney's Office Thursday released a copy of a number of indictments related to a cocaine dealing ring, including alleged dealers and their customers. The alleged dealers were named, but the names of alleged buyers were redacted. As of Thursday night, the New York Police Department said there is no arrest report under the name Mark Crumpacker.
The Daily News reported that Crumpacker and other defendants were indicted as part of an investigation that began in 2015 after one of its customers, an investment banker, jumped from the roof of his building and died. Many of the drug sales took place in delis, Duane Reade, and CVS pharmacies, according to the Manhattan District Attorney's Office, and customers generally paid between $200 and $300 per transaction.
Crumpacker had previously worked at a variety of design and media companies and was Creative Director for Sequence, a design and marketing consulting firm he co-founded in 2002, according to his bio on Chipotle's website. He graduated from the Art College of Design in Pasadena, California. He did not respond to a request for comment.