Chick-Fil-A Has Big Plans For New York
Manhattan will get its third Chick-fil-A restaurant in Midtown, and more are being plotted around the city.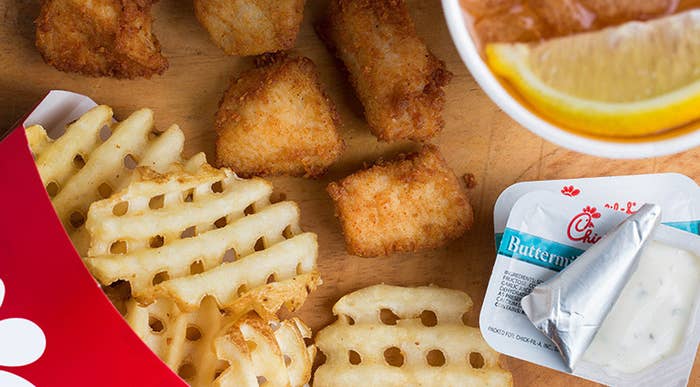 Southern fast food chain Chick-fil-A plans to open multiple outlets in New York beyond the three-story flagship announced in March, according to a presentation made by the company to prospective franchise managers.
In addition to that Herald Square mega outlet, the chain has already secured another location a few blocks south from Rockefeller Center, at 46th Street and 6th Avenue. It's also looking to open additional locations in Manhattan's Upper East Side and the Financial District in the coming two years.
The Atlanta-based company confirmed the plans to BuzzFeed News. "We want ample opportunities to serve New Yorkers great food and remarkable service, which is why we have begun searching for new sites in the area," the company said in an emailed statement.
In Long Island, Chick-fil-A is planning to open an outlet in Port Jefferson this fall, and is exploring locations in Hicksville, Commack, and Westbury.
Chick-fil-A restaurants are concentrated in the Southeast, but the company has been expanding into new regions in recent years, opening about 15% of its stores in new markets. The company has grown to more than 1,900 locations and is the country's largest chicken chain in terms of total sales, surpassing KFC despite its smaller footprint. In 2014, the chain says it made almost $6 billion in sales.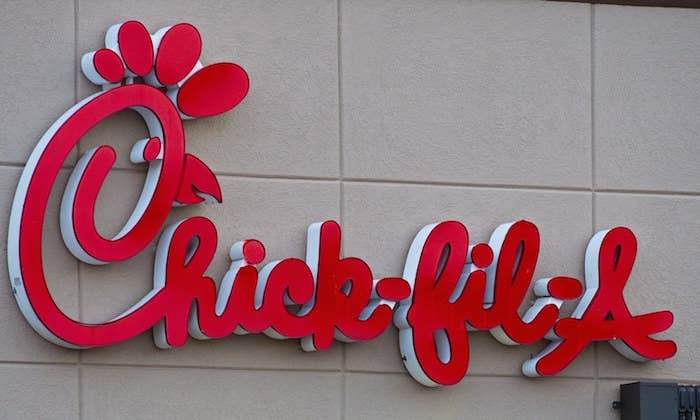 Chick-fil-A, which describes its corporate purpose as "to glorify God by being a faithful steward of all that is entrusted to us," became the center of controversy in 2012 when then-chief operating officer Dan Cathy (he's now CEO) told an interviewer that efforts to legalize same-sex marriage are "inviting God's judgment on our nation."
In 2013, Cathy said in a tweet that the "founding fathers would be ashamed" of a Supreme Court decision to "abandon the wisdom of the ages" by striking down the Defense of Marriage Act.
A company spokesperson later told the Huffington Post that Cathy deleted the tweet after "he realized his views didn't necessarily represent the views of all customers, restaurant owners and employees." He has since tried to keep his personal beliefs separate from the growing business, which has big plans to expand across the Northeast.
While such talk earned the company plenty of animosity among supporters of LGBT rights, sales have continued to grow. Despite being closed on Sundays, average annual sales per store reached $2.8 million in 2013 according to QSR magazine. That's higher than any other big national chain, including McDonald's, Panera Bread and Chipotle.
Aside from New York, the company is also looking to expand in other markets far from its Southern strongholds: Seattle, Portland, Oregon, Nevada, and Michigan.