UPDATE: The bailout is on — a small bailout. The US Department of Agriculture announced on Tuesday, Aug. 23 that it plans to purchase 11 million pounds of surplus cheese for $20 million for food banks and pantries nationwide. The department noted the cheese surplus is at its highest level in 30 years and dairy producers' revenues have dropped 35% over the past two years.
The United States faces a serious problem: a massive cheese glut.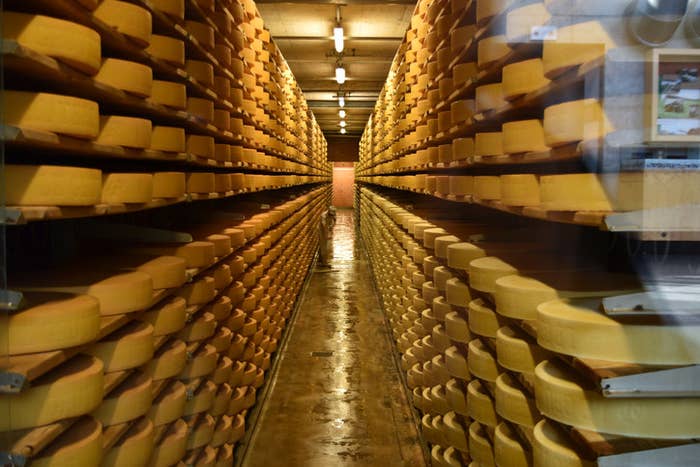 The problem, in short: America has been producing way too much cheese lately, and nobody wants to buy it. More than a billion pounds of excess cheese sits locked away in cold storage, waiting for a buyer.
The chief executive of the National Milk Producers Federation — a group representing the dairy industry — has asked the US government to buy $150 million worth of excess cheese, the Wall Street Journal reported.
"Dairy producers here in the United States need assistance," the federation chief pleaded.
The amount of cheese in cold storage warehouses (the red line) is at a five-year high. For American-style cheese alone, there's more than 750 million pounds in storage.
Meanwhile, the price of milk used to make cheese reached new lows in 2016 (also in red).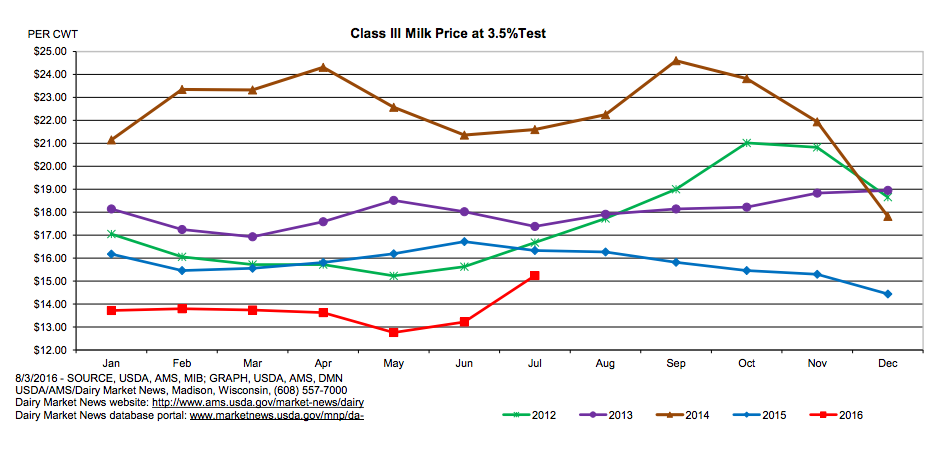 Dairy farmers grew their herds two years ago, when milk prices were high. But now, thanks to increased milk production in Europe and a strong US dollar, America's cheese is less appealing overseas, the Journal reported.
The US government buys other agricultural products — including a recent purchase of up to $13 million of wild blueberries — to manage supply.
Good weather and large harvests have also pushed down the price of other commodities, such as beef. Among other things, the results has been a flood of low-cost promotions at fast food chains.