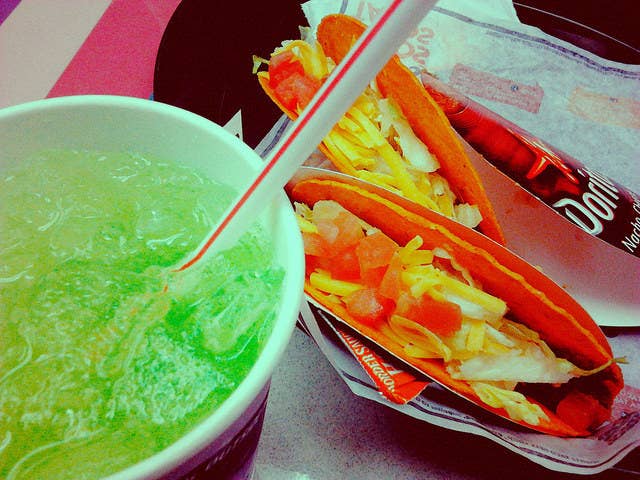 If there's a restaurant chain poised to benefit from consumers' obsession with bold flavors, bizarre food mashups (i.e. the "Quesarito"), fast food breakfast, and a gradually rising minimum wage in many areas (putting more money in consumers' pockets), it would be Taco Bell.
But Taco Bell's growth slowed in early 2016, according to owner Yum Brands. One major culprit was low beef prices, which led to increased competition in the form of cheap hamburgers at competing fast food chains.
Taco Bell's same store sales increased only 1% in the first three months of the year, down from 4% the previous quarter, and less than the 6% jump in the first three months of 2015.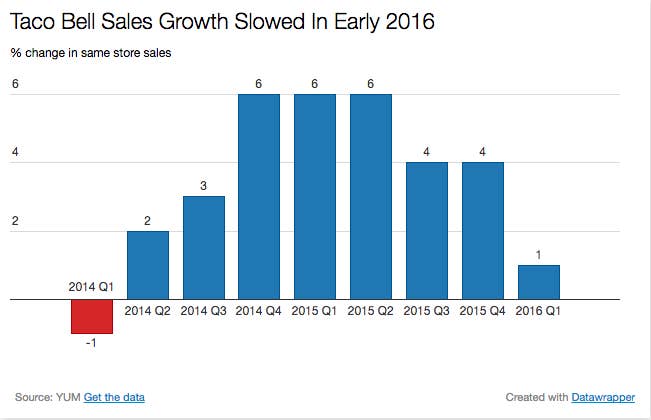 Taco Bell expects same store sales to increase 3% this year, down from 5% in 2015.
"We attribute Taco Bell's soft sales to competitive discounting tactics in January," according to a report by investment banking firm Cowen & Co. McDonald's, Burger King and Wendy's have recently offered discounted bundle promotions, for example four- and five-item meals for $4.
"Obviously there's a value game being played by the burger boys because of beef pricing," YUM CEO Greg Creed said during an earnings call on Thursday. "Taco Bell is benefiting from the price of beef right now, and that's obviously why you're seeing in the marketplace a lot of value by both the burger chains, and why Taco Bell can
play an aggressive play in beef as well."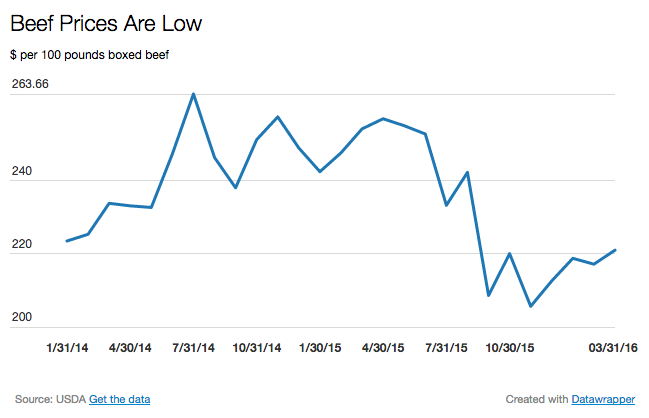 Sales improved after Taco Bell launched the Quesalupa during the Super Bowl. To compete with its discount-slinging competitors, the chain launched a $1 breakfast menu in March, brought back Beefy Crunch Burritos and Cheesy Double Beef Burritos for $1, and is looking to enhance value offerings this year.
"We can also just get our value so it's more than competitive in the marketplace," said Creed.