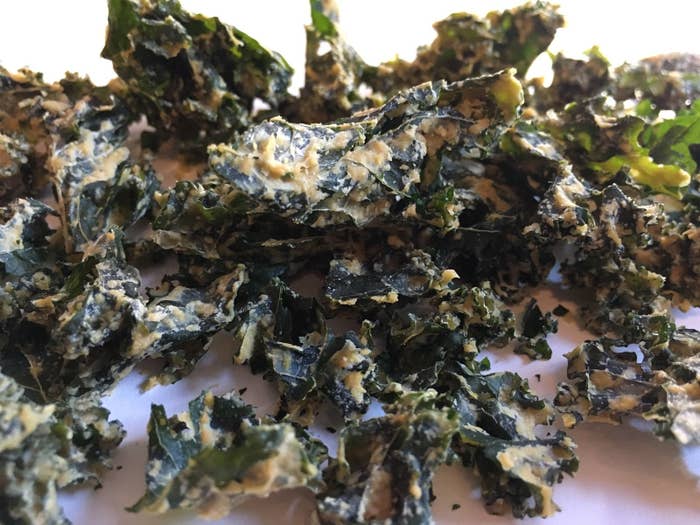 For years now, the trend pieces have made it clear: Eating habits are changing, with people moving away from old-school sugary cereals and canned soup, and toward a brave new world of kale chips and meatless burger patties.
What you might not know is who is paying for all these experimental food businesses — the corporate food giants that make things like old-school sugary cereals and canned soup.
General Mills, known for making Cheerios, Lucky Charms, and Yoplait yogurt, has a venture capital fund, 301 INC, tasked with investing in futuristic food businesses. It participated in this year's $6 million funding round for Rhythm Superfoods — an Austin-based maker of "non-GMO plant-based superfood snacks" like air-crisped kale chips and broccoli bites.
It's all very on-trend, and General Mills isn't the only one trying it out. In early 2016, Campbell Soup launched a $125 million venture fund, Acre Venture Partners. That June, Kellogg's announced its own $100 million venture fund, Eighteen94 Capital. In December, meat producer Tyson Foods created a $150 million fund, Tyson New Ventures.
General Mills and Tyson have invested in the vegan-burger company Beyond Meat.
Kellogg's invested in a company called Kuli Kuli that is marketing a trendy new superfood called moringa.
Acre, the fund launched by Campbell, funded the juicer company Juicero.
"Big food companies can use startups as outsourced R&D," said Zoe Leavitt, tech industry analyst at CB Insights. "Instead of pouring resources into new in-house initiatives which may or may not be successful, big corporates can make small investments into early-stage startups that already have some traction." And with the potential to eventually acquire a company, these big corporates are "motivated to form relationships with startups earlier on, when it's cheaper to do so," she said.

Here's a fuller list of the investments Big Food has made, according to CB Insights: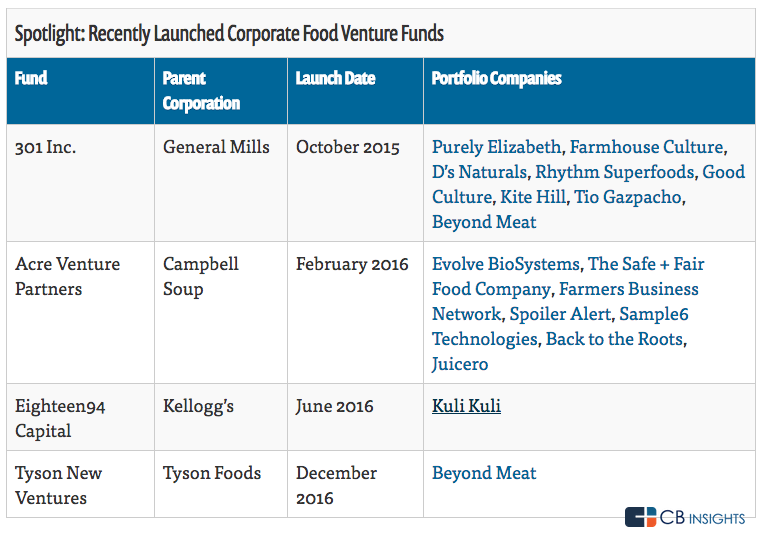 For the startups, investments from Big Food can bring "deep industry expertise," as Rhythm Superfoods Vice President of Marketing Janice Greenwald puts it. The company is backed by the General Mills venture fund, and "their team supports Rhythm with everything from consumer insights to food safety initiatives to new product development," which has "helped to support and accelerate our overall growth of everything from sales to new product development."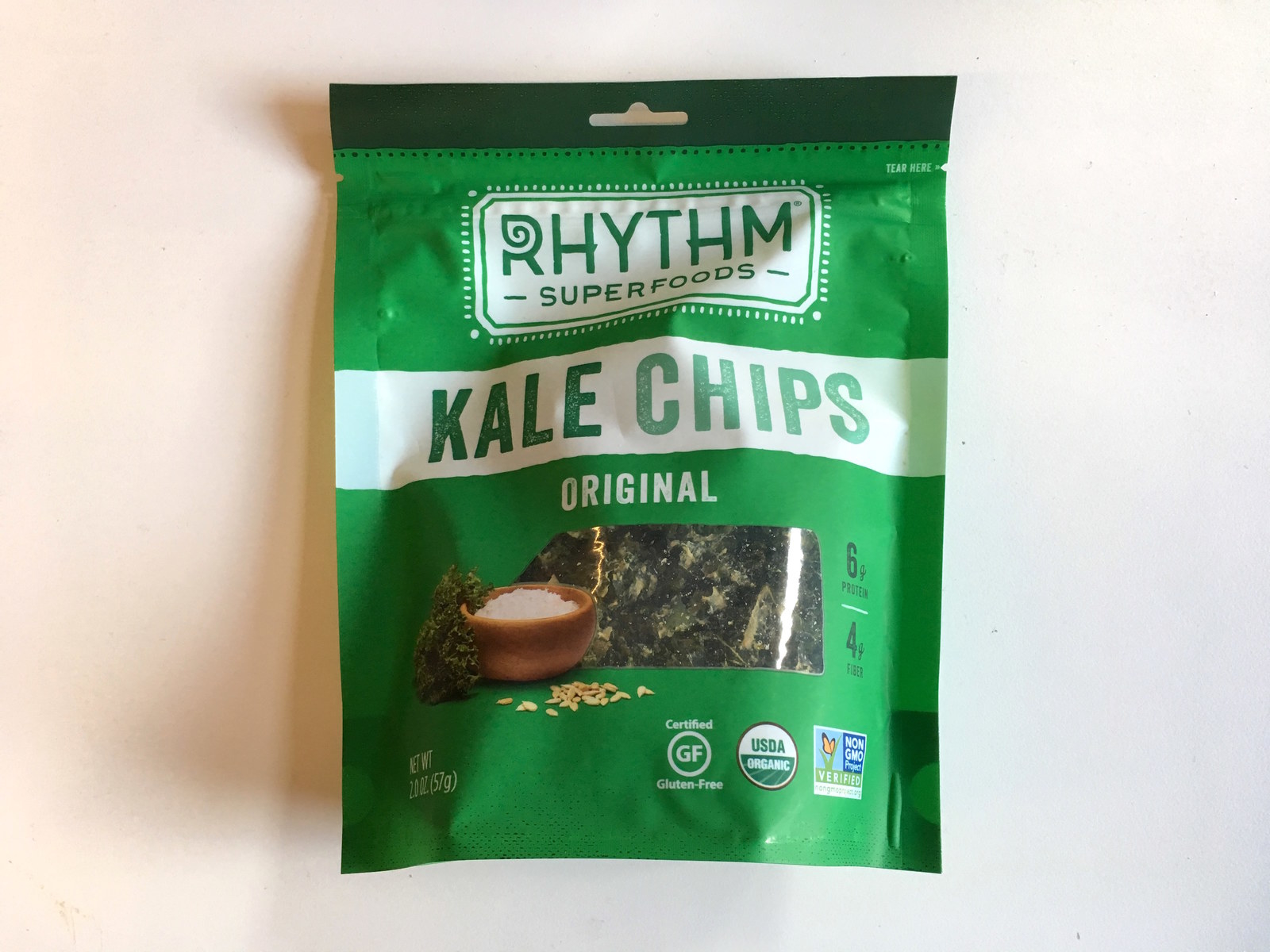 General Mills originally set up 301 INC to incubate new products — for example, putting Progresso soup in K-Cups. But "it was hard to build and sustain businesses within the context of how big companies think about innovation," said John Haugen, 301 INC's vice president and general manager. "One of the key challenges is really patience and time frankly. With most brands that have developed any level of scale it's typically a five to seven year journey."

The need for a turnaround is more urgent for General Mills than a five to seven year journey would allow. In fiscal year 2016, its US retail sales fell by 5%, after falling 1% in 2015. Things have not improved: in the nine months ending in February, sales in North America fell by a steeper 8%.
Other legacy companies have their own troubles: Kellogg's sales fell 3.8% last year. Campbell's sales fell 1%. Tyson is confronting consumer perception issues over animal welfare and the environmental impact of meat production.
Companies have expanded their search for new ideas enough for the general manager of Tyson New Ventures to express interest in the small — but growing — insect protein market at a food technology conference earlier this month.