Speculation that Amazon would get into the meal-kit business spread around investor circles this week after the e-commerce giant applied to trademark the phrase "We do the prep. You be the chef." It sent shares of competing meal-kit company Blue Apron falling by almost 11% on Monday.

While they're not available everywhere, Amazon already sells meal-kits-for-two in Seattle, GeekWire first reported.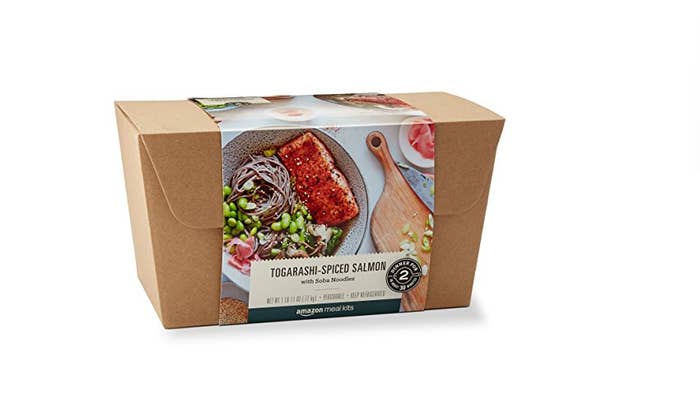 A page for the company's meal kits on Seattle's Amazon Fresh site explains: "We do this... Perfectly proportioned ingredients. Chef-designed, easy-to-follow recipes. Most of the prep done in advance!" All the customer has to do: "Open the box and start cooking." A dinner for two should take about half an hour to "cook."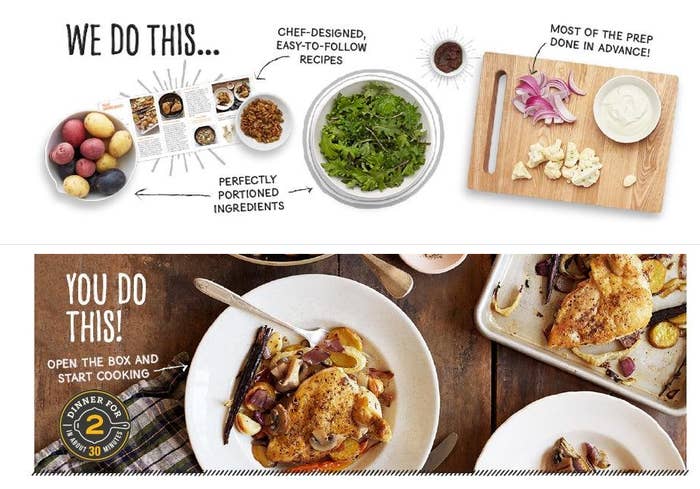 The kits cost $8 to $10 per serving, about the same as Blue Apron's. Customers who subscribe to Amazon's $14.99 per month Fresh grocery delivery service can have the kits delivered. Those who don't have a Fresh subscription can retrieve their kits at a Fresh Pickup location, according to GeekWire.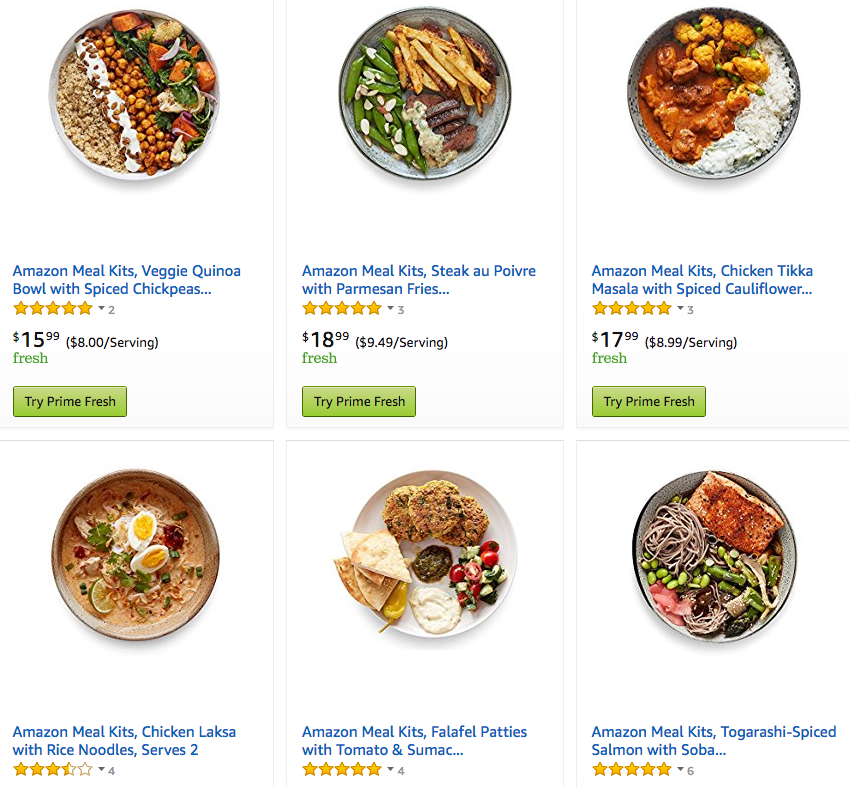 Some of the meals offered: Chicken laksa with rice noodles, wagyu beef burgers, and salmon with soba noodles. "Preparation vas very simple, instruction were straight forward and the quality of the groceries was excellent," one reviewer wrote of the salmon.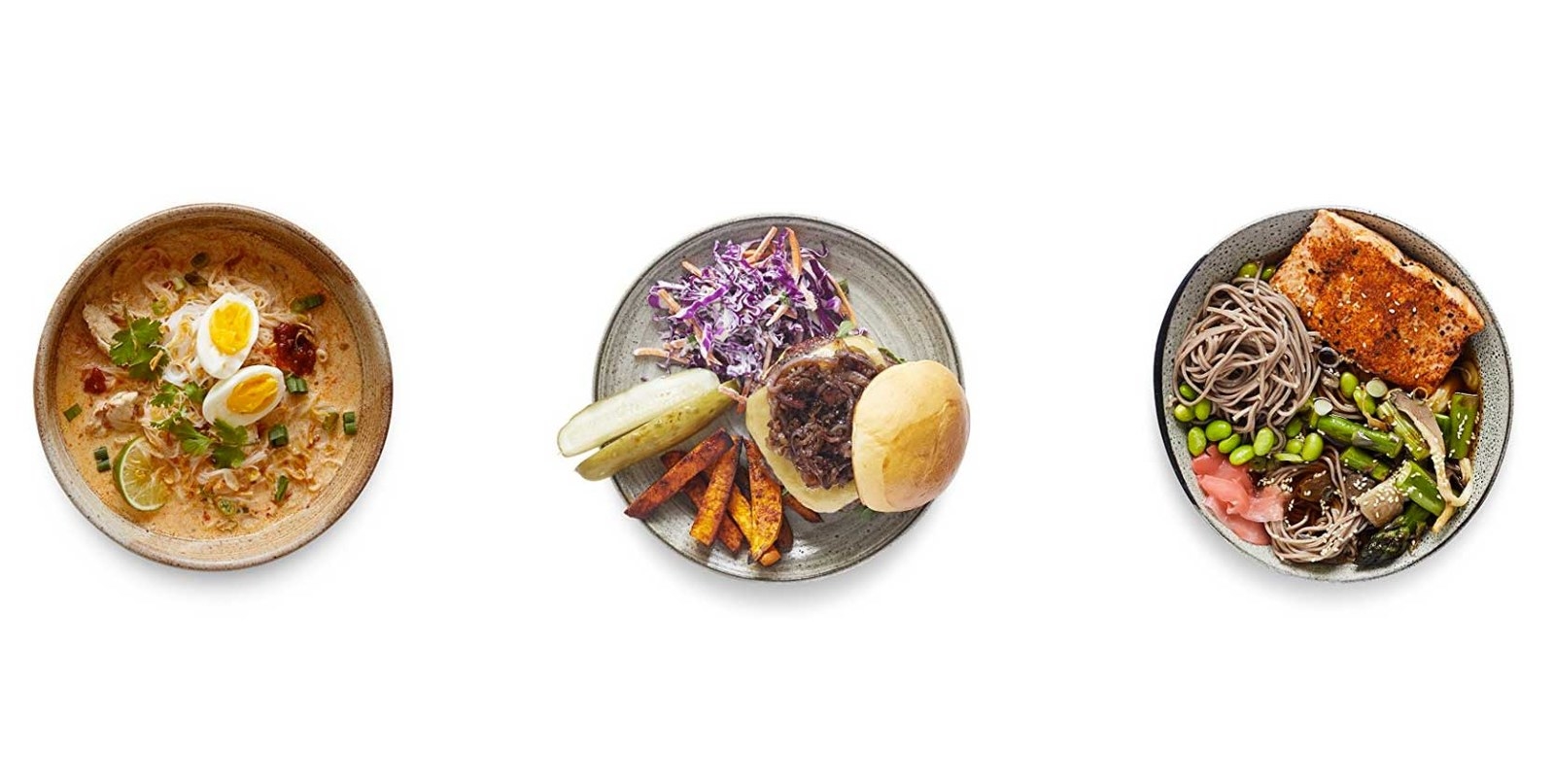 Of course, not everyone is satisfied. One customer, who described themselves as a frequent Blue Apron user, complained that the chicken laksa "tasted like rotten eggs," and left a one-star review.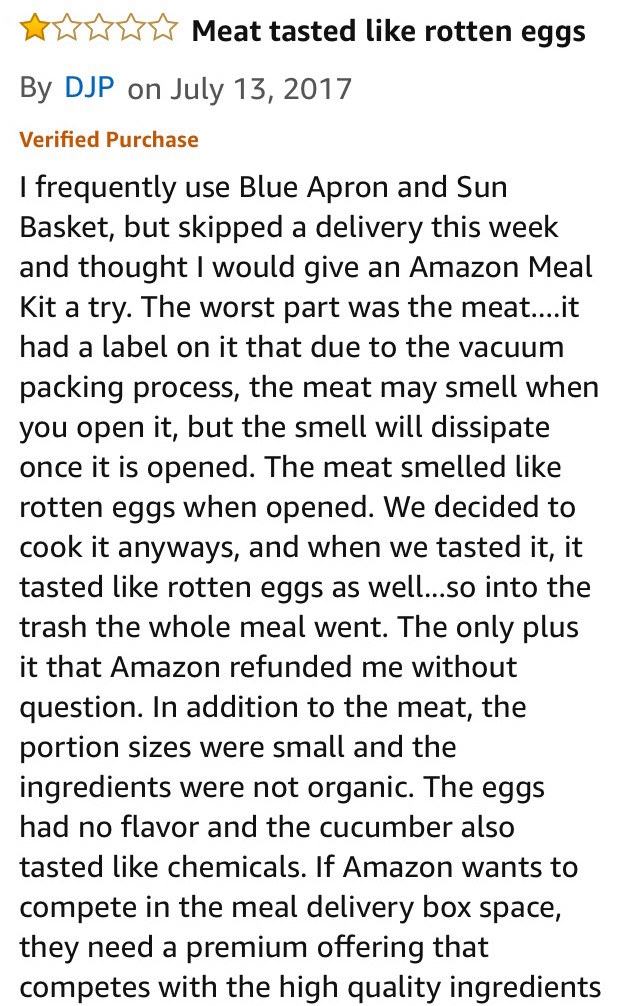 Amazon did not immediately respond to a request for more information about the meal kits.
Blue Apron's shares were down about 3.3% on Tuesday morning, while Amazon's were up nearly 0.3%.