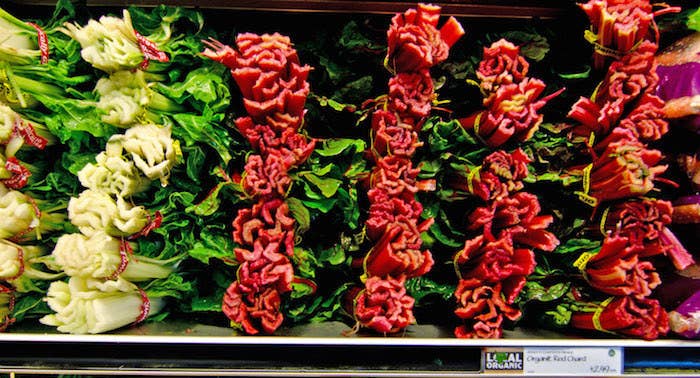 Whole Foods is launching a new chain of grocery stores that will offer more low-cost products, as the supermarket nicknamed "Whole Paycheck" moves to reach more consumers and expand into new neighborhoods.
The new stores, called 365 by Whole Foods Market, are a major gamble for the retailer as its growth in the high-end grocery business is increasingly challenged by competitors lifting their game on selling organic and gourmet products.
"In some ways we think they represent the future for where Whole Foods Market will be evolving," said Ken Meyer, a Whole Foods executive vice president, on an earnings call earlier this year.
Whole Foods' performance has suffered recently, leading to layoffs last year.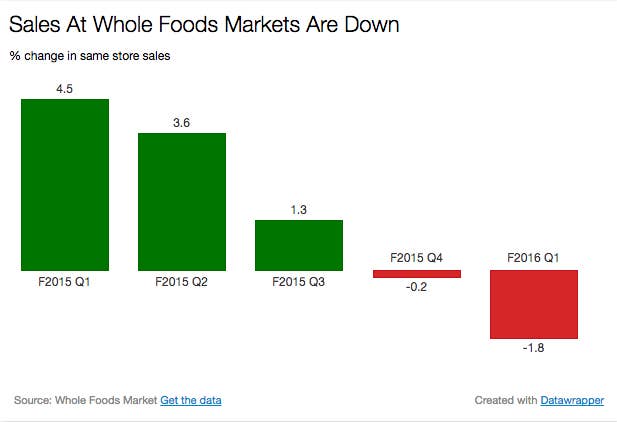 "The time is right to take the high quality standards we have developed over the last 35+ years, and make them more broadly accessible through a streamlined, value-focused format and serve communities we would not be able to reach with our larger Whole Foods Market stores," co-CEO John Mackey told investors last fall.
The first 365 store will launch in L.A.'s Silver Lake neighborhood on May 25, and other openings are planned in Lake Oswego, Ore. on July 14 and in Bellevue, Wash. in August. The company will open up to 10 more locations in 2017.

But how do you make Whole Foods more affordable? BuzzFeed News asked Jeff Turnas, the President of Whole Foods' 365 business, to explain how they are pushing prices down.

1. The new 365 stores simply don't carry the really expensive stuff you find at a regular Whole Foods.
Turnas said the 365 Everyday Value products will remain the entry-level price point (so the low-end won't be much cheaper than at Whole Foods), but the high-end of prices won't be as high. And 365 will keep its expenses down by stocking fewer options.
2. More of the foods in the hot food and salad bar will be coming in pre-prepared.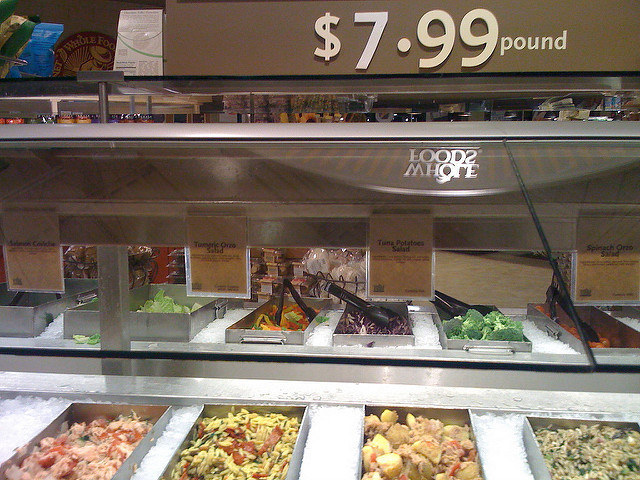 Turnas said regular Whole Foods stores do a lot of the preparation and cooking for their salad and hot bars in-house, which is an added expense. To cut costs, 365 will have more of its prepared foods made by partners or in commissaries.

3. The displays will be less elaborate.

A lot of work goes into those masterful displays of fruits, vegetables, and cheeses that make Whole Foods feel like a grocery wonderland. More products in 365 will be displayed in no-frills crates, reducing the amount of work needed to maintain them. Instead of carefully restocking displays, store workers will be freed up to handle other tasks. For example, they will all be trained to assist customers at quick check out registers scattered throughout the stores.
4. There won't be a butcher or a fishmonger.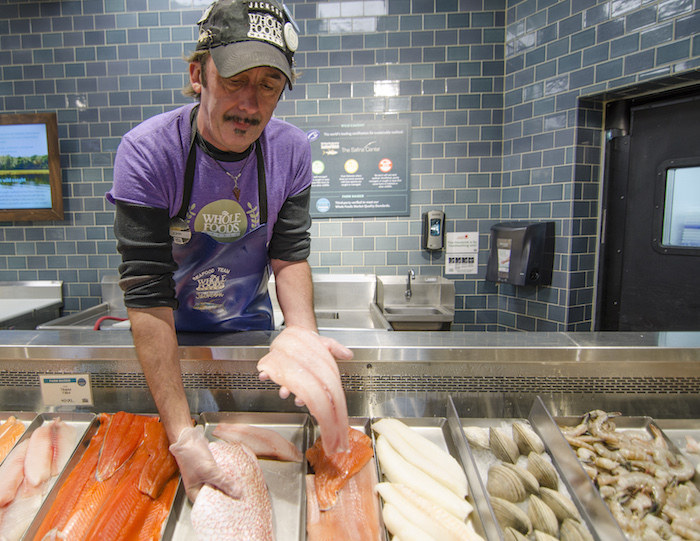 Another way to reduce costs: less service. Meat and seafood will be displayed in 365 like at they are at most regular supermarkets: prepackaged.
5. 365 stores are smaller and cheaper to build.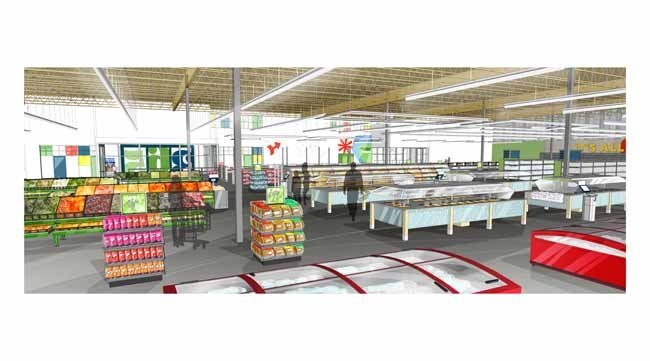 The smaller 365 stores, with fewer options, are intended to help customers get in and out faster than they would at a Whole Foods. There are also fewer design details, or "touches" as Turnas called them, which also brings down costs.