On June 5, Nikki Yovino went to jail. She had maintained for the previous 20 months that she was raped by two Sacred Heart University students in the bathroom at a house party. The men she accused said it was consensual, and that's what prosecutors and police in Bridgeport, Connecticut, believed too.
The state charged Yovino with filing a false report to law enforcement and evidence tampering, based on their allegation that she'd had a rape kit performed while lying about having been raped. Yovino, 19, faced up to six years in prison. She had pleaded not guilty, but on the morning jury selection was to begin, Yovino took a plea deal to spend a year behind bars. She was taken away in handcuffs while her mom dabbed tears from her eyes in the courtroom.
Yovino's rape report in October 2016 was similar to countless other sexual assault cases arising from alcohol-fueled college parties. There were inconsistencies in witness statements, and memories were hazy. The men she accused, who had both played football for Sacred Heart University, were never charged with a crime, but they left school before the end of the year to avoid the risk of expulsion.
"Hey #MeToo, one down, a couple thousand more to go."
Yovino's sentence has been celebrated online by those who believe that false rape reports are frequently leveled and seldom punished. Conservative blogs called it "a rarity: real consequences for lying," and proclaimed "this does send a message about false accusations." One website asked if this was the "beginning of a new trend in justice" for the falsely accused. Men's rights activists bemoaned that the punishment wasn't stiffer. A branch of the National Coalition for Men tweeted about Yovino: "Hey #MeToo, one down, a couple thousand more to go."
The men's names, which are in the court record, have not been publicized. However, Yovino is all over the internet. There are at least 44 videos on YouTube about her case, which also made the front page of Reddit. One nonprofit group dedicated to highlighting false rape claims placed her mugshot on a banner next to the woman who sparked the Duke lacrosse case, in which three players were charged and later cleared of raping a woman. Right-wing blogs argued this was one of many false rape reports that came from a "witch-hunt frenzy" on college campuses ginned up by the Obama administration's Title IX rules, and it could be a "game changer."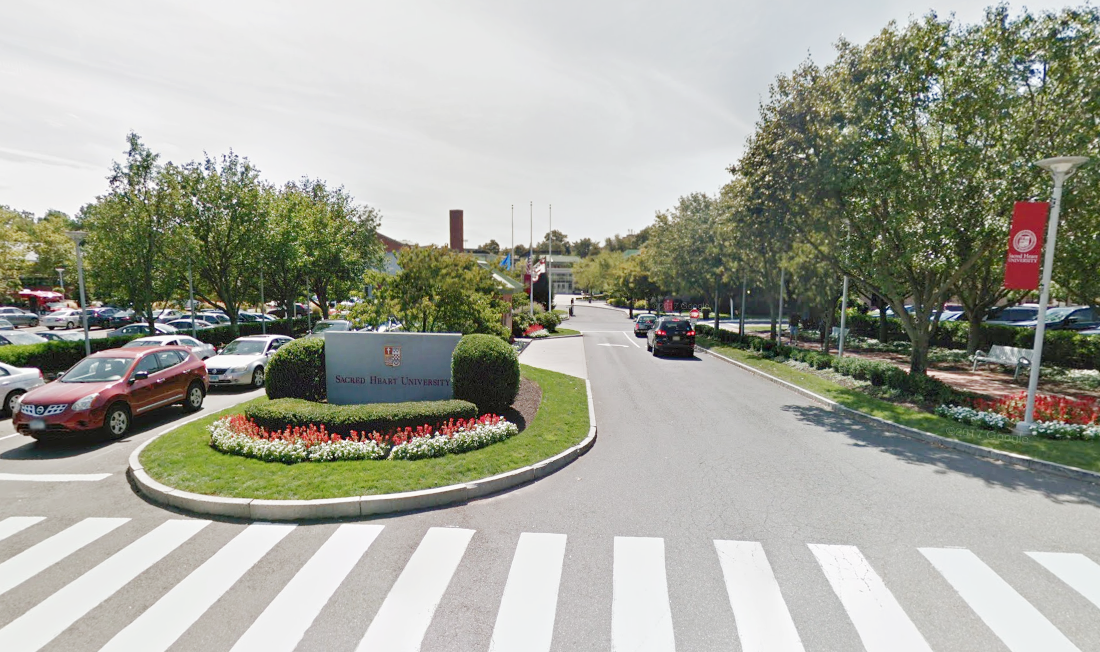 "That's what makes this situation so unique," Andrew Miltenberg, a prominent attorney representing students and faculty accused of sexual misconduct, told BuzzFeed News. "It's one of the few instances where people can look and say not only are there ramifications for lying, but there really is true vindication."
There have been at least 127 women nationwide charged with falsely reporting a rape in the past five years, according to a BuzzFeed News review of media reports. But Yovino's sentence, even with the plea deal, is one of the most severe that any experts could recall. Yovino is destined to be cited for years to come in arguments about how to deal with campus rape and whether the #MeToo movement has gone too far, and to bolster the notion that society cannot "believe all women."
For supporters of that notion, Yovino's case is a turning point in their campaign to ensure that college men accused of rape get due process, a cause championed by Education Secretary Betsy DeVos. The case's racial element — Yovino's white and the men she accused are black — has added to their indignation and helped fuel anger toward Yovino. News outlets like BET and the Root picked up how a "lying white woman" falsely accused two black men, who ended up leaving the school.
"It's difficult enough for African American males to achieve the dream of successfully getting into college and reaching their goal of obtaining a diploma. And then to have their college dream derailed due to a sex romp that Nikki agreed to, only to accuse afterwards, with her rash inflammatory false statements, is plain dishonest," said Alice True, an activist who runs the blog Help Save Our Sons.
For those who work with victims, though, the widely publicized case is a setback in efforts to encourage women to speak up about sexual assault, and a sign that police too often treat victims as criminals. Yovino's yearlong sentence, they've pointed out, is stiffer than some people receive in plea deals for committing sexual assault. Additionally worrying to them is that the case has unfolded against the backdrop of DeVos's vow to overhaul Obama-era Title IX policies that critics say favor college women who report sexual assaults.
"The larger consequences of filing charges for a false report and it hitting the media is the message that it sends to the community: that women typically lie about being raped," said Liz Donegan, a retired Austin police sergeant who now trains police and the military on investigating sex crimes. "That message reverberates throughout the community and everybody hears it. The community hears it, the cops on the street hear it, the judges hear it."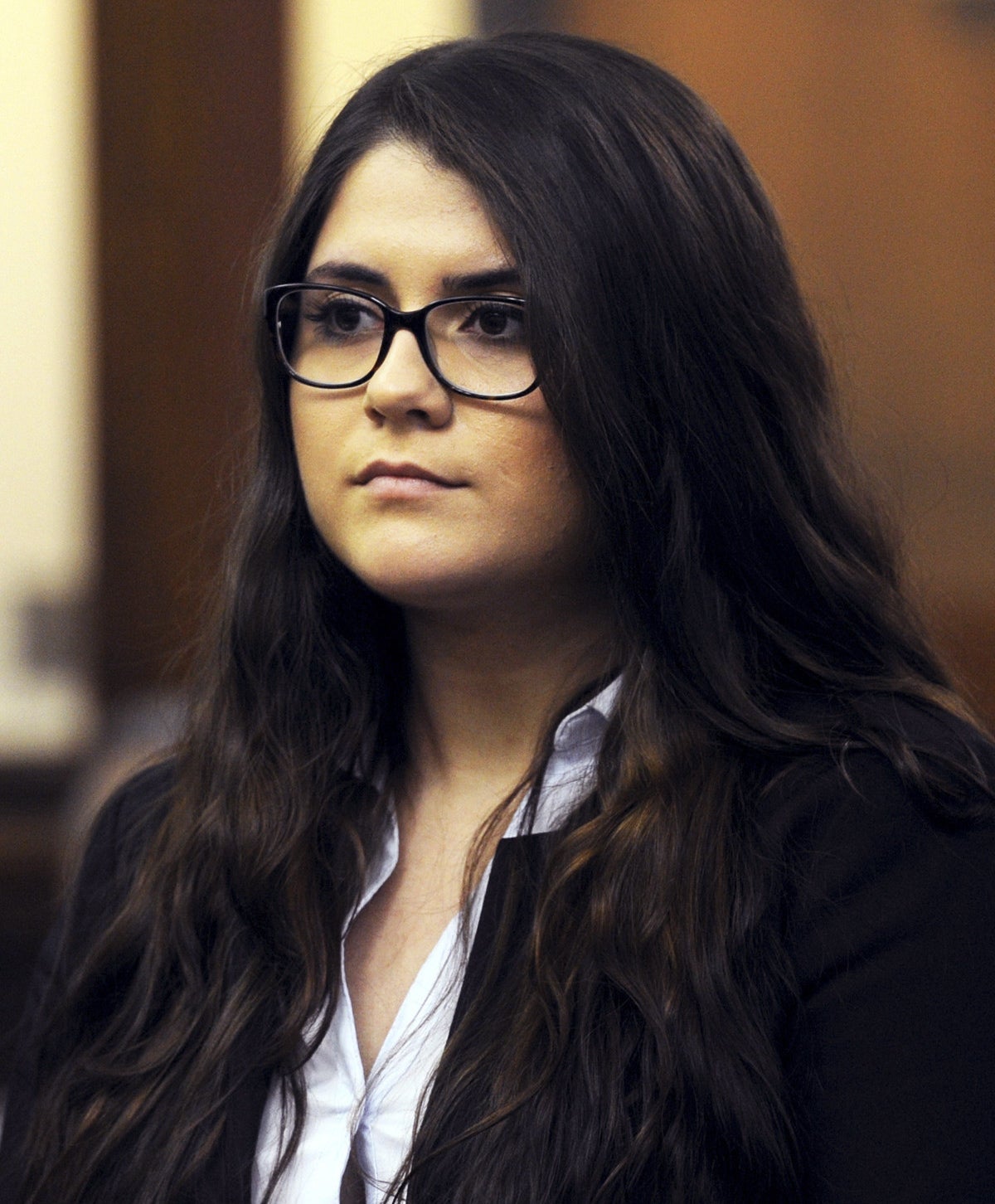 Nikki Yovino was an 18-year-old in her third month of college at Sacred Heart University in Connecticut when she went with friends to an off-campus party Oct. 15, 2016. There, she later told police, "two black guys" she didn't know pulled her into a bathroom. Yovino tried to leave and told them "I don't want to do anything," but the men slammed the door shut, she told cops. She said the men took turns forcing her to give one of them oral sex while the other raped her.
After it was over, Yovino said she was "sobbing hysterically," and left the bathroom to tell friends what had happened. Her friends told police that Yovino was "hyperventilating," shaking, and told them that two men had just raped her. Two women later identified the men to police as the same two who had groped them earlier at the party. One of Yovino's friends collected two used condoms from the bathroom to turn over to authorities as evidence. Yovino went to get a rape kit at St. Vincent's Medical Center in Bridgeport, where staff called the police.
"I told him that something happened to me at this party by two guys that I did not want to happen to me."
Detective Walberto Cotto Jr. interviewed Yovino for the first time Tuesday, Oct. 18, 2016. Cotto has spent 19 years as a detective with Bridgeport Police and estimated that he's investigated hundreds of sexual assault complaints. Yovino was nervous, "because it's not a situation that I would want to talk about," she later testified. "I told him that something happened to me at this party by two guys that I did not want to happen to me," she said, adding that she felt like Cotto was "attacking" her in the interview through his persistence and repetitive questioning.
By December, amid conflicting witness accounts, police were beginning to doubt Yovino's story. Officers hadn't interviewed either of the men accused of assaulting Yovino, but one of them gave a statement to Sacred Heart, which had started its own, separate investigation. According to the statement, one of the men had asked Yovino at the party if she wanted to have sex with the two of them. He claimed that Yovino said yes, followed them into the bathroom, gave them oral sex, and let them take turns having vaginal sex with her, according to a police affidavit. Three others who attended the party also cast doubt on Yovino's account. They told police she wasn't forced to enter the bathroom, stated that she wanted to hook up with someone that night, and had talked to one of the men before that night about having sex.
The accused men's attorney also showed police an 8-second video showing Yovino in the bathroom with the men, which led investigators to believe the sex was consensual. A few days after viewing it, Cotto arranged a second interview with Yovino to try to determine if she'd lied. He traveled to her family's home on Long Island on Dec. 7, 2016, and brought a male colleague so he'd have a witness for the interview. According to Yovino's mother, Cotto said it would be one last interview before he filed "papers for an arrest warrant."
He didn't tell her who he planned to arrest.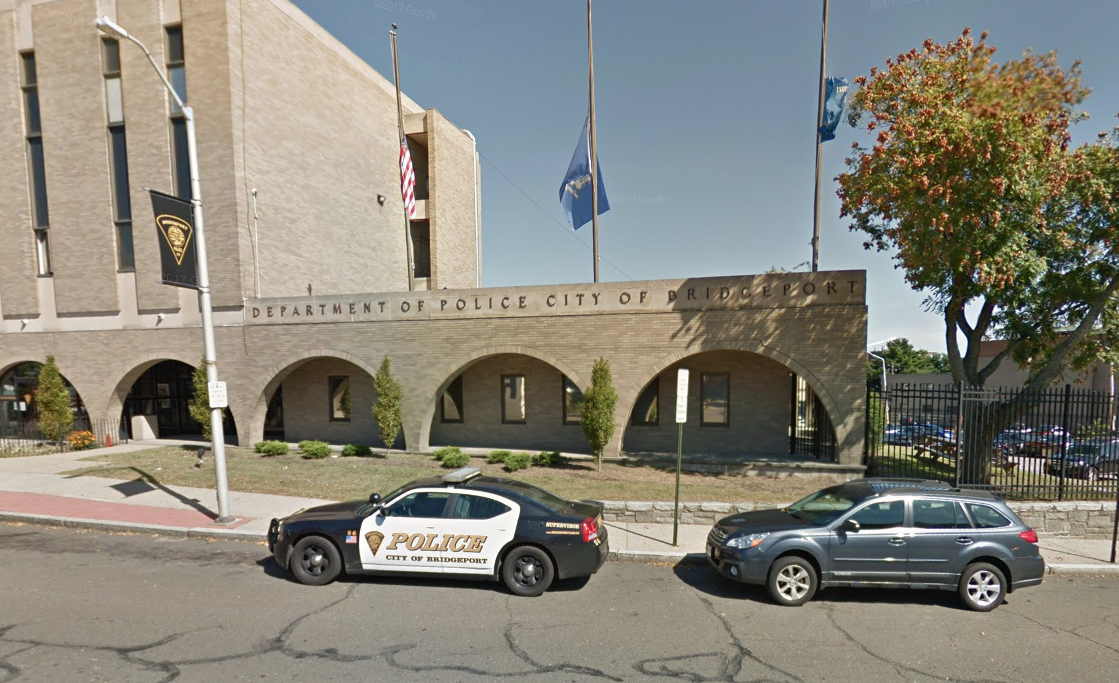 The rate of false reports of rape has been studied more than false reports of any other crime, yet researchers still haven't nailed down a precise percentage. While many studies have pegged it to 8% or lower, cops tend to believe the rate is much higher, research shows. The US Department of Justice faulted police departments in Baltimore; Missoula, Montana; and New Orleans for mishandling and misclassifying sexual assault cases, blaming it on skepticism toward women reporting attacks. A report by Human Rights Watch in 2013 found Washington, DC, police accused several complainants of lying about being raped and explicitly threatened victims with prosecution for false reporting. In the UK, a BuzzFeed News investigation found, at least 200 women were prosecuted in the past decade for allegedly lying about being raped, and dozens were ordered imprisoned for two years or more.
It's difficult to say how often people face charges for reporting a rape that police say is false, but when they do, the driving force often is anger that police were lied to, several law enforcement officials told BuzzFeed News. "Some of the cops are pissed they spent the time in the investigation," said Donegan, the former Austin sergeant.
"There is no shortage of women who say to me, 'I would never report a rape after seeing what she's been through.'"
Charges for filing a false rape report, which tend to target 18- or 19-year-olds in smaller cities and towns, often end with a plea deal, according to Lisa Avalos, a law professor who tracks these cases. The week that Yovino would've gone to trial, Michigan college student Mary Zolkowski pleaded guilty to falsely reporting a rape and was sentenced to 45 days in jail. People complained 45 days wasn't enough time, called her a "white supremacist" because she initially said an unnamed black man raped her, and tied Zolkowski's case to Yovino's as evidence the #MeToo movement is dangerous.
Even if the women insist their reports aren't false, Avalos said, they are terrified and take the plea deal because it's the quickest way to get things over with. But when those charges are publicized, Avalos said, "There is no shortage of women who say to me, 'I would never report a rape after seeing what she's been through.'"
Brian Fitzgerald, a Bridgeport Police sergeant and department spokesperson, rejects criticism that charging someone for a false report of rape can signal that police will be skeptical of future sexual assault complaints. "We don't make arrests to send messages," he told BuzzFeed News, "we make arrests because they violated the law."
The two detectives questioned Yovino alone on a large couch in her basement. Cotto did most of the talking. He tried to make her feel comfortable by calling her a "pretty young lady" and "a smart and articulate young lady." He recapped what she'd said in their first interview, then asked her the same questions multiple times because her "first answers seemed deceptive," he'd later tell the court. He told Yovino that police had multiple videos from the party showing what had happened. That wasn't true — they only had the 8-second clip — but lying is allowed when police trying to get to the truth are interrogating people.
Cotto said it was standard police work. "Those ruses were used to get her response to see what was truthful, okay, because truthful people will say, No, that's not true. That didn't happen," Cotto said during a court hearing in May.
It was a "textbook sexual assault investigation," Fitzgerald told BuzzFeed News. "We try to give sexual assault victims the benefit of the doubt, unless evidence points us in the other direction."
"We try to give sexual assault victims the benefit of the doubt, unless evidence points us in the other direction."
Some law enforcement experts, though, say the lying tactic can backfire when you're questioning victims of sexual assault, and the International Association of Chiefs of Police recommends against labeling a sexual assault report as false, let alone charging someone for a false report, if the complainant recants or has discrepancies in their story.
Kim Lonsway of End Violence Against Women International, which trains police on rape investigations, said grilling someone who's reported a sexual assault in the same way an officer would interrogate a suspect can cause them to back out of a criminal investigation to avoid further stress.
"The reality is this" — recantation — "is the only way we've given people to step off that train," Lonsway said.
"I just think that's, in general, a dangerous and unnecessary way to conduct an investigation," said Roger Canaff, a former assistant district attorney who prosecuted sex crimes in Virginia and New York City. "I think you're more likely to get a false confession." However, Canaff noted, "just because a cop takes the wrong approach doesn't mean they will reach the wrong result."
During the second interview, Yovino started wavering. She admitted she had traded Instagram messages with one of the accused men before the party, but said she had never met either in person before that night, according to police records. She conceded she talked with the men at the party about having sex but didn't recall what she told them. Eventually, Yovino said she agreed to have sex with them and wasn't forced to do anything against her will in the bathroom. Yovino told the detectives that a man she hoped to have a relationship with saw her come out of the bathroom, and she lied about being raped because she didn't want him to think she'd willingly had sex with the others.
She and her mother estimate the police questioned Yovino for at least two hours. Police said the meeting lasted from 45 minutes to an hour. Whatever the true length of the interview, after it was over, police decided to press charges against Yovino.
Bridgeport police officers do not typically make arrests for false rape reports, Fitzgerald said, but Yovino was different because she confessed to lying. "We really looked hard at this to make sure we wanted to go down this route with a college student," he said.
Connecticut law also requires police to bring charges when they have probable cause a felony was committed, and police and prosecutors said Yovino had fabricated evidence — a felony — by getting a rape kit for a rape that hadn't happened. That charge surprised some of the law enforcement experts briefed on the case, like Avalos. "My god, it's already painful to get a rape kit done," Avalos said, noting the process takes hours. "Nobody would do that just for the fun of it." Yovino's kit would have captured the accused men's DNA, and would've shown there was sexual contact, but not whether it was consensual. A judge declined to dismiss this charge in a pretrial hearing.
There was something else on the minds of Bridgeport police officers. Fitzgerald said they'd had a sexual assault report about eight months earlier, and the alleged victim was another Sacred Heart student. That case went to trial, and the accused was acquitted. "We learned some things after the trial that led us to believe that things didn't happen as she said they did," he said of that accuser. They didn't want to make the same mistake again.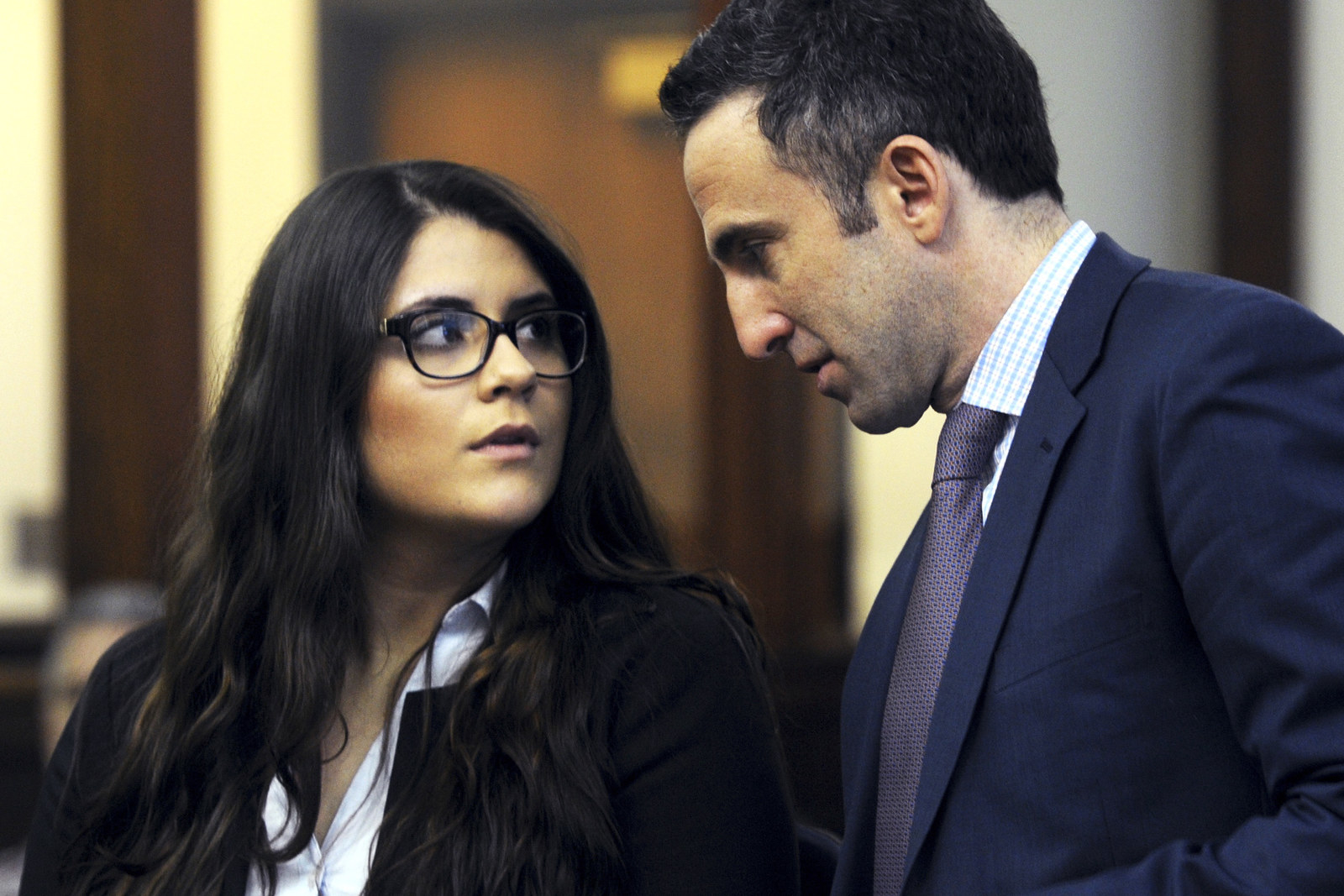 Yovino turned herself in to police Feb. 23, 2017, two days after an arrest warrant was issued. Police issued a press release, and local media jumped on the story, reporting live from the courthouse. The men had already withdrawn from school, according to one of their lawyers, Frank Riccio II. Many saw it as a tragedy that they'd lost NCAA eligibility and scholarships.
"If you think back to the Duke lacrosse team, there are a lot of parallels there," Fitzgerald told BuzzFeed News. "Somebody who accused athletes, at a fairly large university, of sexual assault, and temporarily, at least, it ruined those students' lives."
Yovino pleaded not guilty on May 1, 2017, and said she'd recanted because of the "power" that Cotto had over her during the interview at her home. She hoped that if she told him "what he wanted to hear," he'd leave, she said. At another court hearing a year later, Yovino repeated this. "He kept telling me how what I was saying wasn't true," Yovino said. "How he knows the truth. How just admit it and all of this will go away. It will be over."
"He kept telling me how what I was saying wasn't true ... Just admit it and all of this will go away."
"I couldn't take it anymore," she said.
But with jury selection about to begin in June, Yovino reached a plea deal with prosecutors. In exchange for pleading guilty to misdemeanor charges, she'll effectively serve one year in prison and then three years on probation. The felony evidence tampering charge was dropped. Rather than post bond, she was taken directly to jail, meaning she'll receive credit for time served at her formal sentencing hearing in August. Tatiana Messina, one of the prosecutors, said the sentence "will hopefully set a precedent about how serious the state takes this conduct."
The outcome made international news. Conservatives particularly took interest. Some, like Jonathan Turley, a legal scholar who often works with congressional Republicans, questioned whether the punishment was stiff enough.
Riccio echoed this point to BuzzFeed News: "The truth of the matter is when you consider what they have lost, this sentence pales in comparison to what she put them through."
Marybeth Sydor, a consultant who advises students accused of sexual misconduct, said even if they're cleared of wrongdoing, the majority of her clients still want to transfer schools, and the accusations can follow them to their new campus. "It's that first allegation that sticks," she said.
Yovino will be back in court in August for her sentencing hearing, which in this case is a formality given the plea deal. The men she accused have not yet decided if they will speak at the hearing, but they do plan on suing Yovino, according to Riccio.
The month after Yovino's sentence, the US Department of Education is expected to unveil new Title IX regulations on how colleges should handle sexual assault incidents. Many expect the new rules will increase protections for students accused of misconduct, given DeVos's past statements on the topic that "one sexual assault is one too many, and one falsely accused individual is one too many." At a September 2017 event announcing her plans, DeVos cited several examples in which she insinuated colleges bungled investigations, and she lamented "the devastating reality of campus sexual misconduct: lives have been lost. Lives of victims. And lives of the accused."
Yovino's case could be DeVos's next example. ●