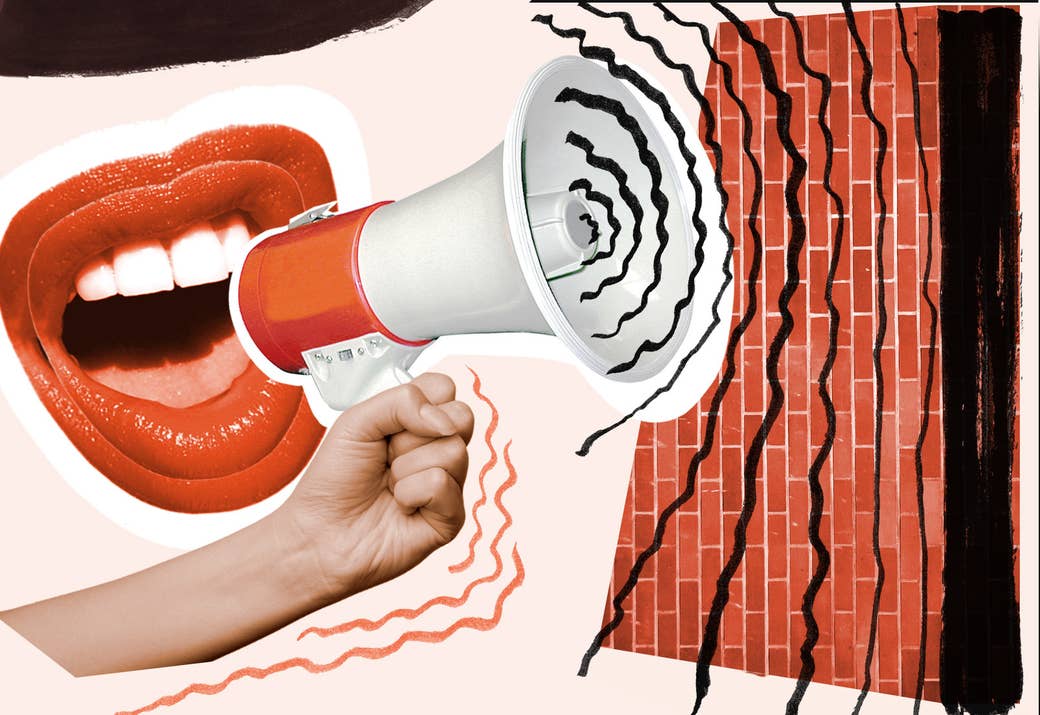 In September, Olga Desyatnik received an email she'd waited on for months, from the Upright Citizens Brigade in Los Angeles. The renowned comedy theater, where Desyatnik was a student, had finished an investigation into one of its employees, who she and other women had accused of sexual misconduct and other inappropriate behavior.
But Desyatnik's relief quickly turned to frustration. In the email, UCB directors didn't reveal the outcome of the investigation or say what action had been taken against the accused man, a UCB performer. "We safeguard confidentiality so we can't really get into specifics," the two-sentence email from UCB directors said. They invited Desyatnik to speak to them by phone if she wanted to know more, but that conversation only revealed that UCB had "placed restrictions" on him without saying whether he'd been banned from the club, as she'd hoped, Desyatnik said.
"I expected to feel triumphant. I expected to feel like it was a win and like I had done something good for the community," Desyatnik told BuzzFeed News. "Instead, I didn't feel much. I'm not sure what's changed for me."
"I expected to feel like it was a win and like I had done something good for the community."
She expressed her frustrations to UCB managers in a Sept. 14 email, saying she "worried that if women don't have any clear benefit to reporting in the future, as well, that this will discourage them from doing so."
Like most victims of sexual misconduct, Desyatnik didn't know that workplaces have no legal obligation to tell accusers the outcome of investigations, so people who file complaints may never know if their allegations are substantiated or if their alleged harassers face discipline. It's one of the most difficult factors for companies to navigate as workplaces try to balance confidentiality in sensitive cases with consideration for victims.
Desyatnik said she heard from other people at UCB that the man she and four other women accused could not set foot on the property for at least a year, but UCB wouldn't confirm that. UCB declined to comment on an individual case but said "that if a performer, no matter their level, ever feels unsafe, we will immediately take the appropriate steps warranted to resolve the situation."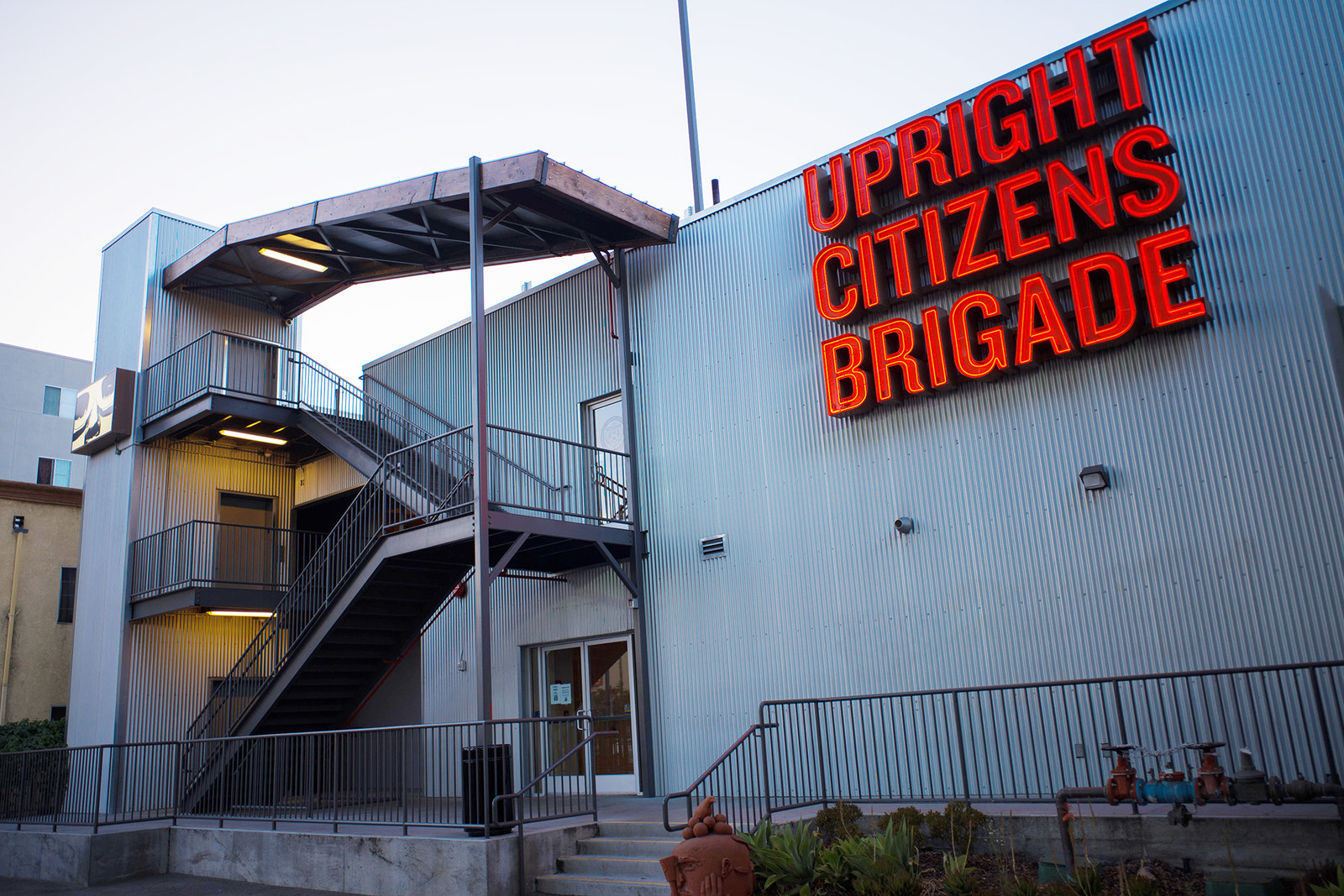 Not telling employees the outcome of a harassment investigation "just contributes to a feeling that this company does not care about this issue," said Debra Katz, a Washington, DC-based lawyer who represents employees. Katz said that if sanctions aren't evident to other employees, the harasser can taunt colleagues by saying, "See what it did to go to human resources? Look where that got ya."
Even if someone is found in violation of a sexual misconduct policy, an employer probably won't say the person committed harassment, because companies don't want to set themselves up for defamation lawsuits. "The accused person could still say, 'Yeah, you might've banned me because there was a complaint, but you're ruining my career by saying I'm a sexual harasser,'" said Linda Seabrook, a former employment lawyer who now works for Futures Without Violence, a victim advocacy organization. The employer could also create liability for themselves by admitting that sexual harassment happened in the workplace.
As workplace sexual harassment cases have dominated the news cycle in recent months, many have criticized the secrecy surrounding misconduct investigations. The New York Times was pressed at a recent panel about why it hasn't released details of an investigation into political reporter Glenn Thrush's conduct. DC Comics did not tell employees who complained about editor Eddie Berganza what actions it took in response to their accusations. TV producer Isa Hackett said she was never told the outcome of an investigation into her complaints that Amazon executive Roy Price propositioned her.
Laura Walker, the CEO of New York Public Radio, refused to say whether WNYC host John Hockenberry was let go due to complaints about his behavior, and whether he got a payout when he left, citing company policy not to disclose "confidential employment information." Walker also declined to say whether or not it was a good policy to withhold that information.
"I figured it was them protecting their own butts legally."
When companies do tell employees what action they've taken in response to complaints, they rarely do so in writing, "because anything put in writing can be picked apart," Mark Kluger, a lawyer who works with employers, told BuzzFeed News. "What an employer has to be careful not to do is avoid handing a document to an employee that can subsequently be used against the employer."
In Desyatnik's case, she said she felt supported by UCB during the three-month investigation but had to rely on a whisper network to learn and share with others the eventual outcome.
"I figured it was them protecting their own butts legally, so I understand these things, but it was definitely disappointing — I think victims should be told the result of the investigation," Desyatnik said. "I think it's really important for the victims to know whether they can run into him at the theater because that's a huge part of the reason of why some women left the theater, so they wouldn't see him."
UCB has taken steps to improve how it deals with sexual harassment in recent years. The comedy organization revamped its human resources department, hosted events about addressing harassment and assault, and last year became the first company to use an online reporting system called Callisto, which lets people report abuse anonymously and receive notifications if multiple people accuse the same individual.
In a lawsuit that political pundit Scottie Nells Hughes filed against Fox News Channel, she contends she has no idea what the company did when she reported that anchor Charles Payne sexually assaulted her. "They allegedly conducted an investigation, even though they didn't interview her and put Payne back on air," Doug Wigdor, Hughes' attorney, told BuzzFeed News. Wigdor and other lawyers said that often the only way to learn details of an investigation is to go to court, which can be costly and time-consuming.
"Most workers don't want to get engaged in litigation, they just want a situation handled quickly," Noreen Farrell, executive director of the nonprofit Equal Rights Advocates, told BuzzFeed News. She thinks current harassment law is so vague that it's "meaningless in many workplace contexts, especially for low-wage workers," and it's time for lawmakers to address the confidentiality issue. There would be some drawbacks to mandating that employers release private information about employees, but it wouldn't be the first time Congress has required disclosure of the outcome of investigations.
"Employers have to balance these pieces, but I think they have erred on the side of not communicating important information."
Under a federal law passed in 1992 with bipartisan support, college students who file sexual misconduct reports to their schools must be told the complaint's outcome, including any punishment faced by the alleged perpetrator. S. Daniel Carter, a campus safety consultant, lobbied for the legislation and said before it passed that students faced problems similar to those frustrating employees today.
"A rape survivor might not find out their alleged assailant was still on campus until they saw them in the cafeteria," Carter told BuzzFeed News. The 1992 law ensured that students would at a minimum know if their allegations were substantiated and how the school was going to respond, he said. Today, many colleges will also let students review investigation reports.
There is no law stopping employers from sharing this information, but many choose to keep it secret.
"It can be a difficult call to decide how much you are going to share," said Matt Gilley, an employment lawyer in South Carolina at FordHarrison LLP. He advises employers to let someone who has brought a complaint know if disciplinary measures will be taken, but he warns against releasing details of such actions. After all, Gilley said, companies typically do not tell staff when a colleague is put on probation for job performance issues.
"Employers have to balance these pieces, but I think they have erred on the side of not communicating important information to the individual who came forward," Sunu Chandy, legal director of the National Women's Law Center, told BuzzFeed News. "But obviously employees talk," she noted, and lack of communication could cause other harassment victims to ponder: "Why should I bring it up? My coworker brought it up and never heard back, so they don't care." ●