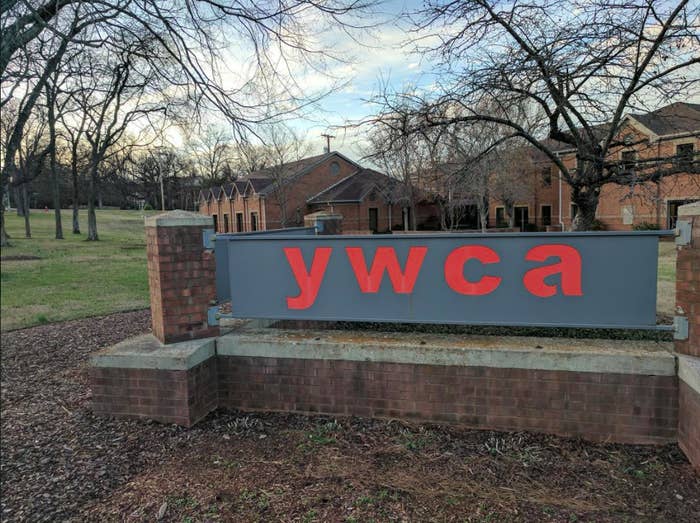 In October, YWCA staff were giving a tour of their Nashville domestic violence shelter when they heard a woman screaming in pain. She had arrived at the shelter after hobbling on a broken leg for three days.

YWCA staff and medical technicians rushed the woman to an ambulance that had been summoned, and the tour resumed. The most unusual part of the incident is that it wasn't all that unusual, according to Tracy DeTomasi, who was leading the tour that day. "That's just a constant," DeTomasi said of the woman's horrible injuries.
DeTomasi is the vice president of domestic violence services at the Nashville YWCA, one of hundreds of shelters for domestic abuse victims nationwide that fear for their future — and the future of the people they help — under President Donald Trump. "These services are needed, our shelter is at functional capacity almost every day, and we need more beds. This problem isn't going away," DeTomasi told BuzzFeed News.
It costs $2.5 million a year to keep that Nashville shelter open, DeTomasi said. Like many YWCAs around the country, there aren't enough private donations to cover the bill. To supplement, these shelters turn to the federal government for help, often in the form of Violence Against Women Act grants. But now they're fearful that President Trump will take that funding away.
The Hill recently reported that the Trump administration is considering a federal budget blueprint drawn up by the Heritage Foundation, a conservative think tank, that includes a call to eliminate funding for VAWA grants. Although the budget has yet to be officially proposed and would require congressional approval, the mere suggestion that Trump may gut VAWA funding shocked advocates after years of bipartisan support.
"I think it would be exceptionally cruel to cut services for victims of gender-based violence, but I also think it would be foolish," Kiersten Stewart, director of public policy at the national nonprofit Futures Without Violence, told BuzzFeed News. If the cuts went through, Stewart continued, advocates "would mobilize the field like we've never seen before."
"It is not an exaggeration to say that without VAWA and these various efforts to serve survivors, we will have more deaths."
The blowback to politicians has already begun. Several victim advocacy groups urged supporters over the past two weeks to contact their congressional representatives and demand that they continue VAWA funding.
"We don't take lightly a threat to potentially defund the Justice Department's Office on Violence against Women," Shelby Chestnut, spokeswoman for the New York City Anti-Violence Project, told BuzzFeed News. She and many others see the series of executive actions in recent days on immigration, refugees, and the border wall as reason to take President Trump's proposals seriously.
"It is not an exaggeration to say that without VAWA and these various efforts to serve survivors, we will have more deaths among women, and men in same sex couples, and the death toll will rise," said Lynn Hecht Schafran, senior vice president of Legal Momentum, who has long trained judges on gender bias in the courtroom.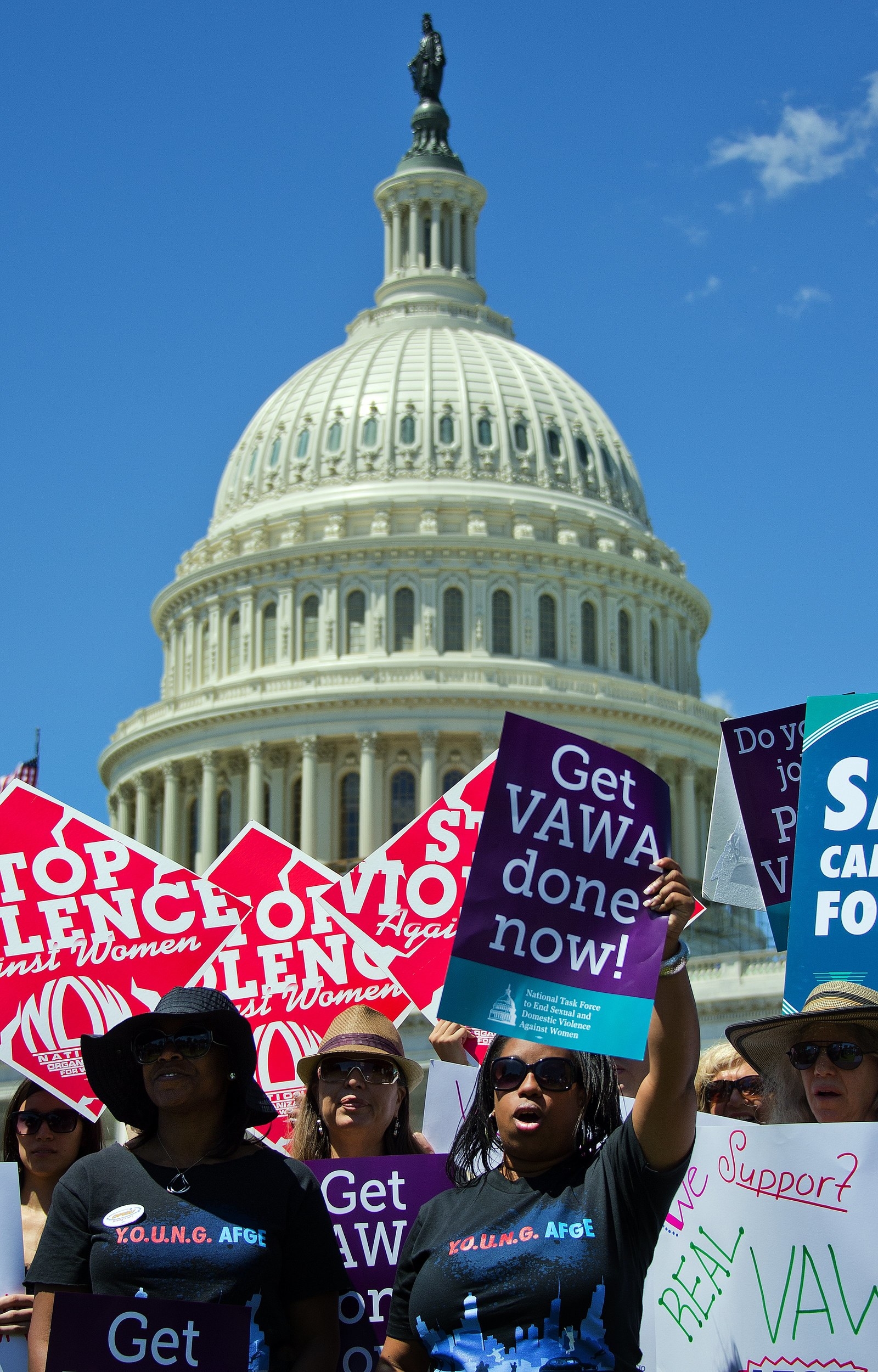 The YWCA in Nashville recently started partnering with police on "lethality assessments" for domestic violence calls, in which officers ask a set of questions to determine whether the victim — usually a woman — is at risk of being killed. If the answer is yes, someone with the YWCA will try to persuade the victim to come to the shelter. Since implementing the procedure in December, calls for help have doubled to 700 a month, DeTomasi said.
Those assessments are helping to reduce the homicide rate, DeTomasi said, but they also increase the number of "women who come in with broken bones, bruises, and fractures on their face." The battered women feel more safe staying at YWCA shelters because they are often specially equipped with security cameras and bulletproof glass. "Our clients actually do have men with guns looking for them that want to kill them," said Linda Baechle, president of the YWCA in South Bend, Indiana, in a Congressional district once represented by Vice President Mike Pence.
The women in the shelters often stay for around 45 days while attorneys help them obtain protective measures against the abusive partner. Then they'll move to a partially subsidized house or apartment while trying to pull their lives together. Without the VAWA funding, advocates say, many shelters would close, and there wouldn't be money for attorneys, housing assistance, or law enforcement training.
The Violence Against Women Act was originally passed in 1994 and needs to be reauthorized every five years, which typically occurs with bipartisan support. The Act itself, among other things, establishes grant programs to assist local victims' services agencies, and to help cover the cost of cities and counties hiring detectives and prosecutors specially trained in how to handle sexual and domestic violence. Congress allocates funding for the grants. VAWA has never been fully funded, but the bulk of it usually is: For the 2017 fiscal year, for example, the House and Senate voted to spend $480 million — about 84% — of the $568.5 million that was authorized for VAWA programs.
"We're in a new reality."
Anti-violence advocates expected they'd have to make their case for funding under a Republican-controlled Congress given how partisan the 2013 reauthorization of VAWA became, due to provisions extending protections for immigrants, the LGBTQ community, and Native Americans. But The Hill report has helped spur many of them to their battle stations early.
"We're in a new reality," said Robin Scaer, executive director of the YWCA in Carlisle, Pennsylvania. "In the last few years, we've been realizing we have to also be our own advocates, too. It's not enough to say sign this petition, it's about showing up at council meetings, showing up at your legislator's office."
The entire anti-violence field is already organized and highly connected. There are more than a dozen prominent national organizations in addition to the National Task Force to End Sexual and Domestic Violence, which focuses on reauthorizing VAWA and speaks for hundreds of groups. These advocates are coordinating talking points and organizing materials to share with organizations nationwide. Then there are the state level coalitions representing individual crisis centers, shelters, and other small, local nonprofits.
Local groups will likely rely on publicizing survivors' stories to sway local legislators. "When you have the cameras following you, and you have a woman telling you how she experienced attempted murder, it's much harder to vote against them," Regina Malveaux, CEO of the YWCA Spokane in Washington state, told BuzzFeed News.
Since Trump portrayed himself as the "law and order" candidate, advocacy groups also expect to focus on the importance of VAWA grants to law enforcement. The STOP grant program, for example, is the the largest chunk of funds distributed under VAWA. It goes toward local law enforcement for, among other things, the hiring of detectives and prosecutors trained to handle sexual assault and domestic violence.
"Law enforcement hasn't had to fight very hard for funding," said Kim Gandy, president of the National Network to End Domestic Violence. "There's no doubt in my mind that's one of the things that smoothed passage of the original Violence Against Women Act in 1994, was that more of than half of the funding went to law enforcement."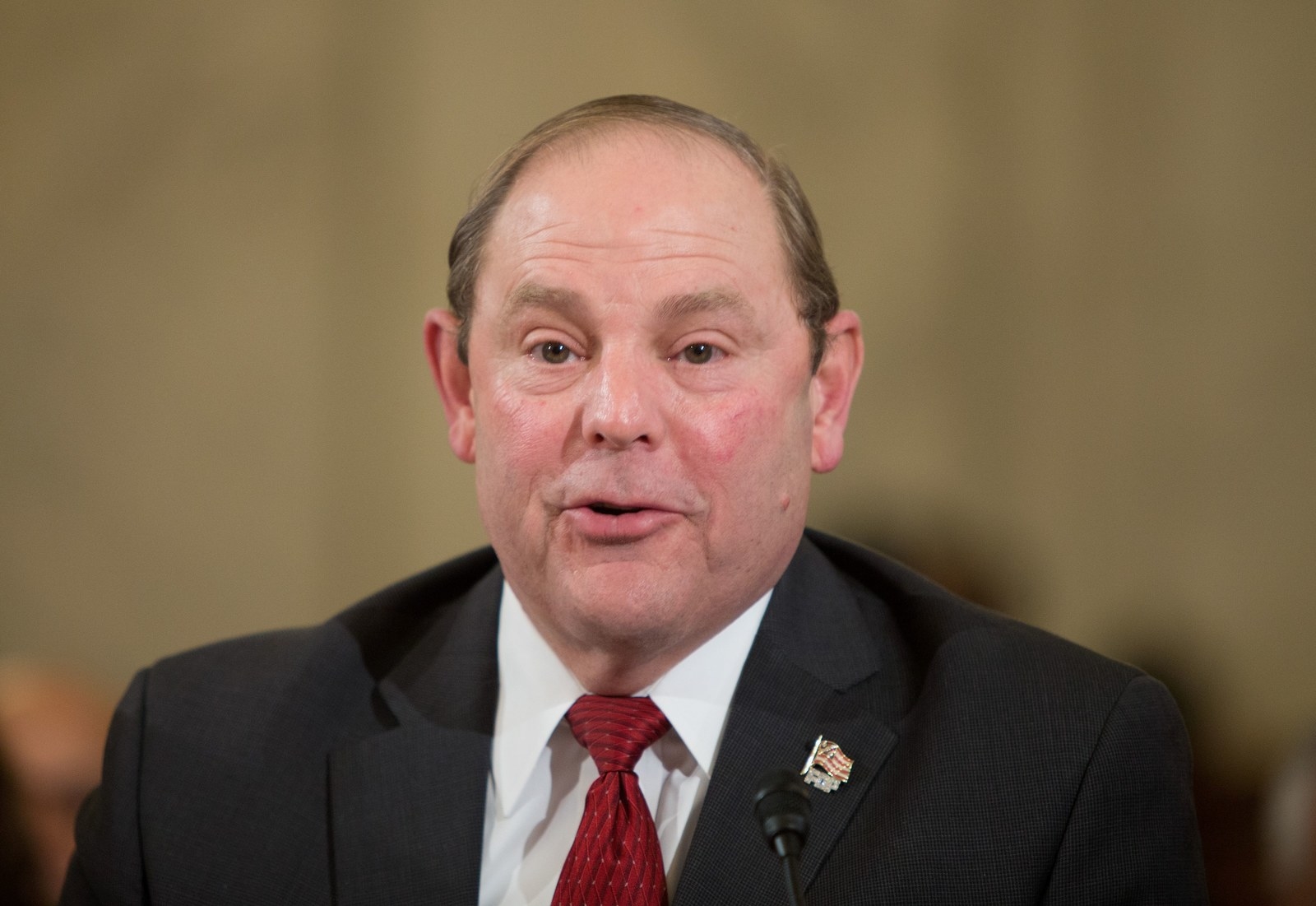 The Fraternal Order of Police, the national cop union that endorsed Trump, said it would oppose a proposal to gut VAWA grants.
"We would oppose any loss of federal funding on these grants or other DOJ grants that enhance the ability of Law Enforcement to perform their jobs," Chuck Canterbury, president of the Fraternal Order of Police, told BuzzFeed News in a brief statement.
Yet, in anticipation of needing a backup plan, some local shelters are looking for ways to get extra cash. The YWCA in Nashville recently opened a retail store, selling pre-owned high-end clothing and accessories. In Chicago, the YWCA is trying to make extra cash through workplace sexual harassment and gender bias trainings for local businesses.
Illinois' legislature has gone 19 months without passing a complete budget, and the YWCA of Metropolitan Chicago gets about half its funding from the state. The rest of the organization's funding — about $1.1 million — comes from the federal government, according to Loren Simmons, the organization's chief program operations officer. Without those federal dollars, Simmons said, rape victims in the lower-income neighborhoods where the YWCA is located would be hit especially hard.
"Where would they go? The YWCA is the only rape crisis center on Chicago's South Side," Simmons said.
The YWCA of Utah raised $92,436 for its Family Justice Center, which houses the city police's domestic violence detective unit and provides legal aid and counseling, among other things, to abuse victims. The fundraiser asked residents to raise and donate $1,000 in exchange for a supervised jump off of a skyscraper.
"Hopefully there will continue to be many people who wish to rappel off a building in Salt Lake," said Amberlie Phillips, chief development officer of the YWCA Utah.