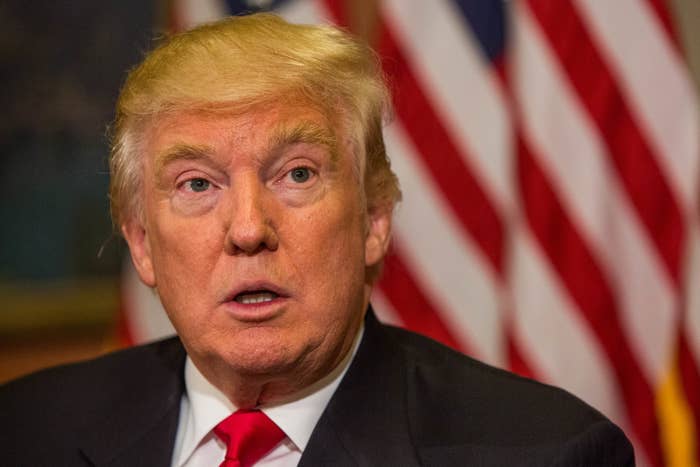 In recent weeks, advocacy groups were writing their wish lists for the next presidential administration, which many expected to be led by Hillary Clinton. They thought it was likely, but not a given, that Clinton would continue much of the Obama administration's work.
But that did not happen. Now, many are bracing for Donald Trump's administration to take a more conservative approach to addressing to sexual assault on college campuses, largely due to the people he'll appoint to lead the US Department of Education.
Policy wonks, higher education consultants, and rape victims' advocates tell BuzzFeed News they are preparing for possible changes under Trump. Many expect the Education Department's Office for Civil Rights — the agency investigating more than 200 colleges, and nearly 100 K-12 school districts for mishandled sexual assault cases — to be less active. Republicans will also likely try to roll back a consequential "Dear Colleague" letter issued to schools by the Obama administration in 2011. The letter detailed what the gender equity law Title IX requires schools to do about sexual assault reports, including what standard of evidence should be used in campus disciplinary cases.
However, experts also note there are a number of obstacles preventing a Trump administration from scrapping everything done during President Barack Obama's tenure.
"College administrators who expect a full-scale federal defanging of Title IX will likely be surprised to find that there is merely a rollback, and other pressures will remain in place or escalate, including grassroots student activism," said Brett Sokolow, executive director of the Association of Title IX Administrators.
The Office for Civil Rights (OCR) has said it needs a massive influx of funding to hire more staff to clear its backlog of Title IX investigations. But under a GOP-controlled Congress looking to cut spending, that's not going to happen — especially with Rep. Virginia Foxx (R-N.C.) as chair of the higher education subcommittee in the House. Foxx thinks OCR is too focused on investigating additional schools rather than closing the cases already in its queue.
"I think you can be certain that OCR will be downsized and will be less prominent in a Trump administration," said Rick Hess, director of education policy studies at a conservative think tank, the American Enterprise Institute, during a panel discussion last week. As far as the particulars of what that will look like, Hess told BuzzFeed News, it will depend on who gets appointed to lead OCR since "personnel is policy in Washington."
One of the names on Trump's shortlist for education secretary is Bill Evers, a member of his transition team and a fellow at the conservative Hoover Institute, based at Stanford University. Evers has not written about Title IX issues, but his Hoover colleagues have, often accusing the Obama administration of disregarding due process.
Those critical of Title IX cases often point to the preponderance of evidence standard, which requires the individuals overseeing a case, like a campus panel or investigator, to decide whether they are at least 51% sure of the accused's guilt. That's a far lower burden of proof than beyond a reasonable doubt, which is used in criminal trials.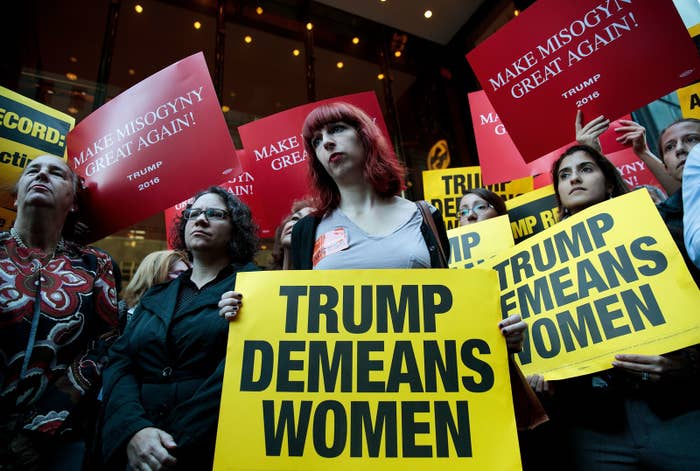 Someone like Evers could be a receptive ear to lawmakers like Sens. Lamar Alexander (R-Tenn.) and James Lankford (R-Okla.), who think OCR needs to be "reined in." For instance, Lankford says the instruction in the 2011 Dear Colleague letter that schools should use the preponderance of evidence standard in campus disciplinary cases was an example of "regulatory abuses" by the department. Three pending lawsuits against the department make a similar argument.
"In regards to existing rules and expectations from the Obama administration, Lankford is considering various action steps to encourage the Trump administration to consider," DJ Jordan, a spokesman for the senator, told BuzzFeed News.
Eliminating the US Department of Education, as Trump has suggested, is unlikely to happen since it would take an act of Congress. An alternative suggested this year by Sam Clovis, a policy director of Trump's campaign, and Carl Paladino, Trump's New York state co-chairman, would be to trim the department by transferring OCR's work to the US Department of Justice. That too would take Congressional action, noted S. Daniel Carter, a board member of the nonprofit advocacy firm SurvJustice. "But it would likely be very disruptive and something Congress would have to carefully consider," Carter said.
What's more probable is that a Trump administration would scale back OCR's enforcement work, which could send more college sexual assault cases into civil court.
SurvJustice, for one, told BuzzFeed News it may seek more court injunctions against colleges accused of violating recent amendments to the Clery Act, a campus safety law. Similar to the 2011 Dear Colleague letter, these amendments included several requirements for campus disciplinary processes.
Many experts believe the 2011 instruction to use the preponderance of evidence standard will be in the crosshairs. However, Carter said "it would not be as simple as just withdrawing the 2011 Dear Colleague letter," because OCR has told schools they should go by the preponderance standard in sexual assault cases as far back as the George H. W. Bush administration.
"I don't see students or activists letting their campuses off the hook just because the OCR backs off."
Aside from what happens at the federal level, action on the ground may become even more important under a Trump presidency, predicted Kirby Dick, who made documentaries about sexual assault in the military and colleges.
"Due to decades of cover up within higher education, the public no longer implicitly trusts colleges and universities on this issue," Dick said. "It is student voices that are now much more trusted, and student activism that criticizes a school's policies or actions puts strong public pressure on that school to reform."
Even if OCR is less active, colleges have collectively spent millions in recent years reforming how they handle sexual assault, hiring staff, and adding more services for victims. They're not going to suddenly tear all that down.
"I don't see students or activists letting their campuses off the hook just because the OCR backs off its investigations or enforcement," said Gentry McCreary, a higher education consultant. "And any campus that did would likely be in for a very ugly fight with their own students. What campus is willing to take that PR risk? I suspect not many."
Indeed, the advocacy group End Rape On Campus, which frequently advises student activists on calling out schools that mishandle sexual assault cases, sent an email to supporters vowing, "We're not going anywhere." EROC is also still working on federal legislation to reform regulations over the handling of campus rape, called the Campus Accountability and Safety Act, or CASA.
Prior to election night, advocates already had an agreement with Senate staff that CASA would be reintroduced next year after some tinkering, BuzzFeed News has learned. The bill was drafted by Sens. Kirsten Gillibrand and Claire McCaskill, but has enjoyed bipartisan support since it was originally introduced in 2014.
One policy director for a national advocacy group said Trump's victory caused them to worry about "moving from visions of what can be accomplished to what can we do to protect what has been accomplished."
"We're concerned, but everybody wants to be optimistic," the policy director said.
Even though Trump's victory came as a big surprise, some advocates look at this year's unanimous support in Congress for a sexual assault victims' bill of rights as reason to be hopeful for their legislative agenda. There's a good chance they'll have to rely more on GOP allies in Congress now.
"We're going to be bold and be consistent with our messaging," said Delilah Rumburg, CEO of the National Sexual Violence Resource Center. "It's not a partisan issue, we've made a lot of progress, and we're at a tipping point. We've got to keep it moving forward in the right direction."